An Apple Dividend Increase Is Coming Soon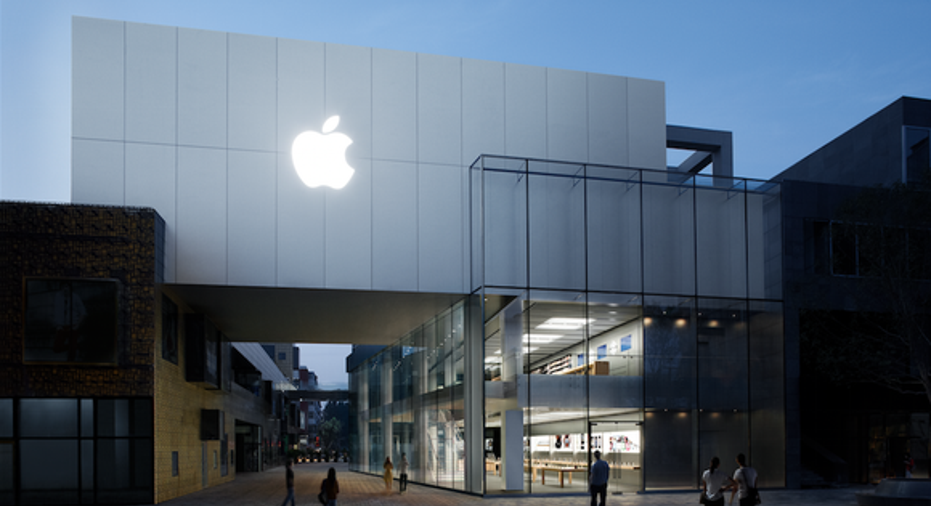 Image source: Apple.
Apple is scheduled to report earnings on April 27. An earnings report from Apple usually makes big waves, and most Wall Street analysts will probably pay a lot of attention to iPhone sales figures during the quarter. However, chances are that the company will also announce a new dividend increase, and this could have major implications for investors in Apple stock.
Apple is joining the big boys clubApple reinstated dividends in 2012, and the company has consistently increased payments each year after that. In the last shareholder meeting, Apple CEO Tim Cook reiterated that the company is committed to increasing dividends on an annual basis.
Apple's dividend history shows they're due for a hike -- over the last three years Apple has announced its annual dividend increases in its earnings report for the quarter ended in March.
Looking at the magnitude of the dividend increases in the last several years, most investors are probably expecting a dividend hike in the high single digits to low double digits.
| Year | 2012 | 2013 | 2014 | 2015 |
| --- | --- | --- | --- | --- |
| Quarterly dividend | $0.38 | $0.44 | $0.47 | $0.52 |
| YoY growth | | 16% | 7% | 11% |
Data source: SEC filings
The underlying business supports a dividend increase, too. Apple produced $27.5 billion in operating cash flow last quarter, and capital distributions absorbed only $10 billion of that money in dividends and buybacks. Besides, Apple issittingon nearly $216 billion in cash and investments on its balance sheet, so the company has more than enough cash to continue to reward shareholders.
Apple's dividend payout ratio is still quite modest, in the neighborhood of 23% of the company's earnings, and currently offers a yield of 1.9%.
As a reference, Microsoft distributes more than 50% of earnings as dividends, and the dividend yield is in the area of 2.6%. Cisco recently increased its dividend by 24%, which should have the company paying out nearly 45% of expected earnings for the current fiscal year to give investors a generous dividend yield of 3.7%.
Dividend growth stocks tend to outperformApple shareholders have enjoyed great returns over the past few years due to share price appreciation. While there are plenty of growth avenues available to the tech giant, as the world's largest company, it won't be easy to sustain the gaudy growth rates it's posted over the past few years.
But investors shouldn't worry. History proves Apple's strong core business and management's commitment to dividends is great news for shareholders. As it turns out, dividend investing is one of the most effective and time-proven strategies to beat the market over the long term.
According to data from Ned Davis Research, companies with consistent dividend growth tend to deliver both higher returns and lower volatility. Based on this research, dividend growth companies produced an average annual return of 10% from 1972 to 2014, while annual volatility was around 16%. During that period, companies that did not pay a dividend delivered annual returns around 2.5%, while volatility was a much higher 25.2%.
Dividend growth companies also outperformed companies with stable dividend payments over the period analyzed, suggesting that investors should pay more attention to the direction of dividend payments over time than on the size of the dividend itself.
Interestingly, the findings in this report apply quite well to Apple stock. The company is paying a modest dividend yield, but it has enormous potential for sustained dividend growth over the long term.
The Foolish bottom lineApple has matured over the last several years, and the company just can't be expected to deliver the kind of revenue growth it was producing when the iPhone was still in its initial growth stages. Nevertheless, this does not mean that the good times are necessarily over for investors in the company.
On the contrary, statistical studies have proven that companies with consistent dividend growth tend to deliver above-average gains and lower volatility, and everything indicates that Apple is strongly positioned to raise dividends in 2016 and beyond.
The article An Apple Dividend Increase Is Coming Soon originally appeared on Fool.com.
Andrs Cardenal owns shares of Apple. The Motley Fool owns shares of and recommends Apple. The Motley Fool recommends Cisco Systems and Microsoft. Try any of our Foolish newsletter services free for 30 days. We Fools may not all hold the same opinions, but we all believe that considering a diverse range of insights makes us better investors. The Motley Fool has a disclosure policy.
Copyright 1995 - 2016 The Motley Fool, LLC. All rights reserved. The Motley Fool has a disclosure policy.