Amid doctors' hunger strike, Poland may boost health budget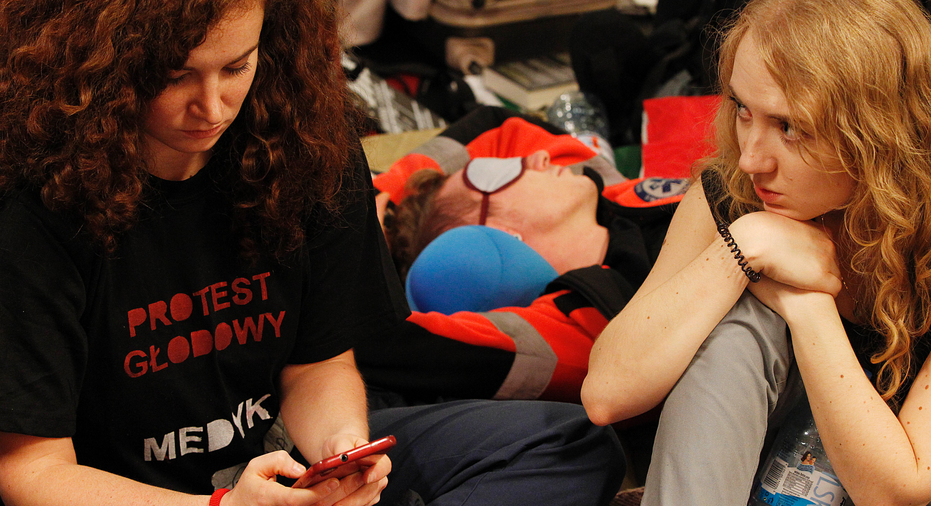 Poland announced plans Thursday to significantly increase spending on health care as a hunger strike by young doctors demanding more funding entered its third week.
Poland's health care system is chronically underfunded and there are often months-long waiting lists for medical procedures.
Minister Henryk Kowalczyk, in charge of economic affairs, said the conservative government would debate a plan next week to gradually increase spending in the health sector to 6 percent of gross domestic product by 2025, compared to 4.7 percent now.
Deputy Finance Minister Leszek Skiba said the gradual funding increase would provide an extra 116 billion zlotys ($32 billion) for health care by 2025, while preserving financial stability.
Health Minister Konstanty Radziwill called it an unprecedented and "revolutionary" change for the sector that has been mostly ignored by all Polish governments since the return to democracy in 1989.
Protester Piotr Matyja, however, said the offer was "nothing new" and that Radziwill had been talking about such raises for a long time.
A few dozen young doctors have been staging a hunger strike at a children's hospital in Warsaw and were recently joined by groups in Szczecin, in the northwest, and in the central city of Lodz.
They are demanding an increase in the health care budget to 6.8 percent of GDP by 2021, much higher than the government offer. They say it's necessary for the better care of patients.
Some street protests were held last week in support of the doctors.