Americans Don't Have Enough Money to Retire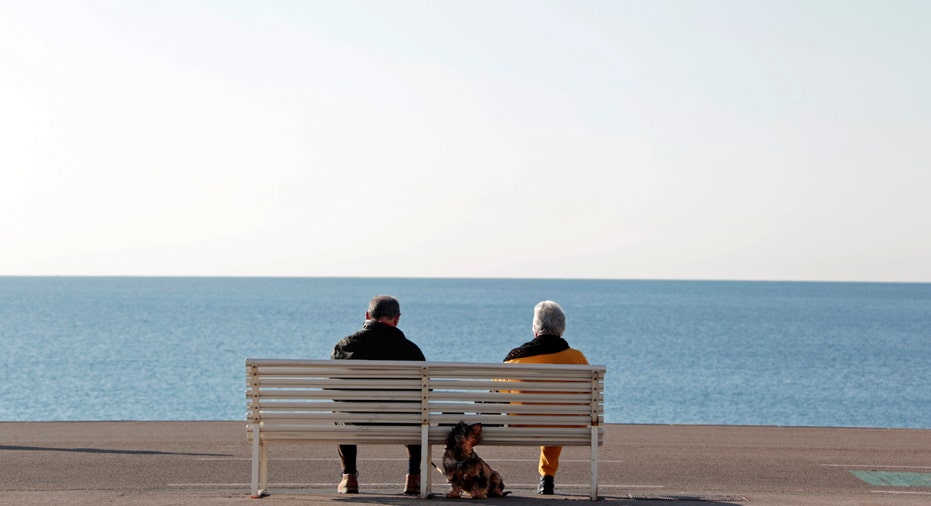 As the Dow Jones Industrial Average was falling significantly Thursday, Fidelity Investments reported that 55% of Americans don't have enough money saved to cover their basic needs in retirement. According to the survey, which Fidelity conducts every other year, just 45% of Americans will be able to afford essentials like housing, healthcare and food in their golden years.
"Fifty-five percent of Americans are not on track to cover essential expenses in retirement," says John F. Sweeney, Fidelity Investments executive vice president for retirement and investing strategies. "It's important to take action. They're going to have to make changes to their lifestyle whether that is planning to work longer or saving more."
Not too surprisingly, the generation with the highest rate of savings are boomers who are closest to retirement, according to the survey. Their total savings rate is 9.7%. Gen Xers are saving 8.2% towards retirement, but Fidelity says that four in 10 are investing more conservatively than what is considered appropriate for their age. Millennials are saving the least, just 7.5%. None are investing at levels recommended by retirement experts of 15%.
But simply putting money aside isn't enough. It's important to consider investing in stocks, despite their losses so far this year. That's because stocks return far more than other asset classes over time.
Jeremy Siegel, author of Stocks for the Long Haul and a Wharton Business School professor, says that long-term returns in the stock market are 6%-7%. So even if this year's market is poised for its worst start to a new year since 1991, over the years and decades you have until retirement, it will still do better than bonds.
Taking advantage of that growth rate, however, means having the confidence in your convictions and sticking with your plan even on days when stocks fall.
"Take a step back and look at those long-term tends. So when you look at three, five and 10-year trends of stocks, there are very few periods where there are negative returns," says Sweeney, who adds that stocks are important to boost the performance of your portfolio over time and to protect it from inflation.