Americans believe rising workforce automation will increase inequality: Study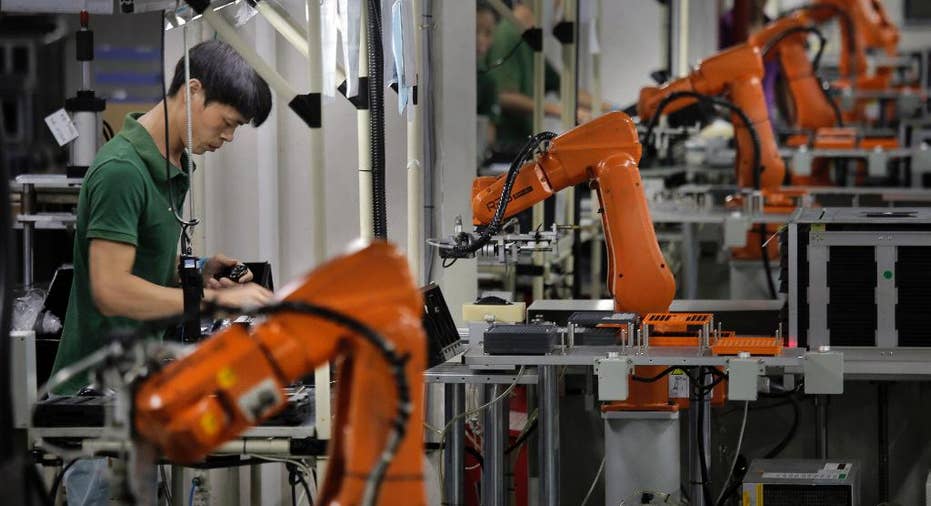 A majority of Americans think increased automation in the workforce will exacerbate inequality between the rich and poor, according to a new study.
The Pew Research Center survey found that 76% of Americans, when asked about the impact of robots displacing humans in the workforce, thought it would lead to greater levels of inequality. Sixty-four percent of respondents also said they expected people to have a hard time figuring out what to do with their lives as a result of increased technology.
Perhaps unsurprisingly, a majority of Americans had negative feelings about increased automation and the displacement of human workers in the labor market. Nearly three-quarters (72%) of respondents said they were worried about the concept, while 25% said they were "very worried."
According to the Pew survey, 6% of respondents have already been affected by automation in the workplace. In a study by consulting firm McKinsey, current technology could already automate nearly half (45%) of jobs humans are paid to perform. An analysis by PricewaterhouseCoopers estimated that 38% of U.S. jobs are at "high risk" of automation by the early 2030s.
Billionaire investor Jeff Greene told FOX Business in March that service jobs will be most at risk.
The United States is already dealing with a shifting labor market. There's a widening skills gap, where millions of open jobs have gone unfilled because employers cannot find employees with the right skillset to hire. But soon, Americans and individuals across the world may have to adapt to a world without work.
However, according to Pew, Americans still disagree over who should step in and provide support for displaced workers. While 77% of Democrats support the concept of universal basic income, only 38% of Republicans do.