American gives employees pay raises; Wall Street balks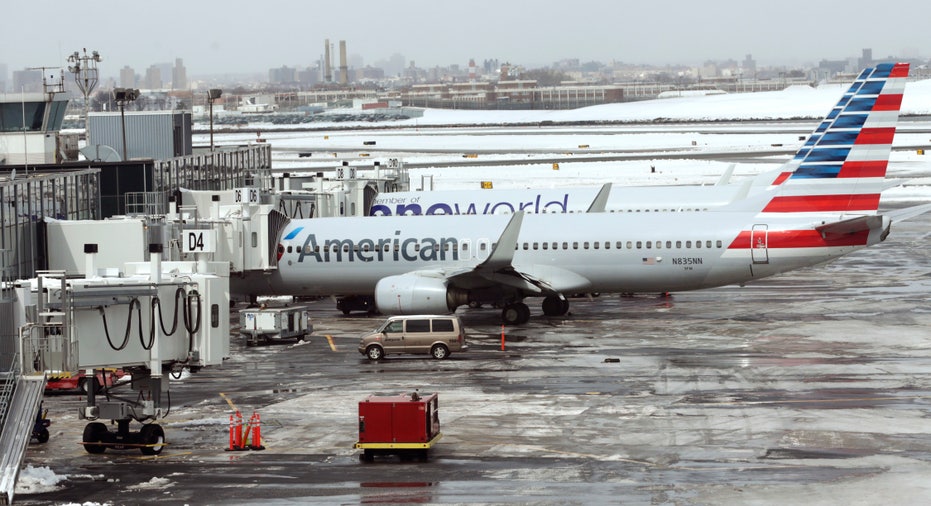 American Airlines is giving pay raises to its pilots and flight attendants, who have complained they are paid less that peers at other airlines. Wall Street isn't happy.
The raises come about two years before contract negotiations. Assuming they approve the increases, pilots and flight attendants will receive extra pay totaling close to $1 billion over three years.
At a time when American and other airlines are seeing higher costs for labor, fuel and maintenance while finding it difficult to raise airfares, this goodwill gesture didn't sit well with investors.
"This is frustrating. Labor is being paid first...again. Shareholders get leftovers," wrote Citi analyst Kevin Crissey in a note to clients. Investors showed their displeasure by sending American Airlines shares down 7.3 percent to $43 in morning trading.
Rising costs hit the bottom lines of all the major airlines in the first quarter. American said Thursday that profit fell 67 percent. Earlier this month United said earnings plunged 69 percent and Delta reported a drop of 36 percent. Southwest, which also reported Thursday, said profit dropped 31 percent and it's shares fell nearly 4 percent.
The higher expenses have alarmed investors because at the same time airlines have struggled to raise airfares — although there recently have been signs that fares are heading higher after falling for about two years. American said revenue for each seat flown one mile by American, a proxy for average fares, rose 2 percent in the first quarter and expects it to rise again in the second quarter. United, Delta and Southwest all predict an increase in the revenue measures, known as PRASM, for the current quarter.
Despite the improvement in revenue, much of the discussion on American's conference call with analysts centered the decision to raise pay.
The union employees have been complaining loudly that they are paid less than their counterparts at Delta and United. Pilots now stand to get 8 percent more pay and flight attendants another 5 percent. American estimates the raises will cost the company $230 million this year and $350 million in 2018 and 2019.
CEO Doug Parker told analysts that the out-of-contract raises "might surprise or even dismay some of you because it adds costs to the airline."
Parker called the raises an investment in the company that will lead to better service by employees and, eventually, higher revenue.
He was correct. Jamie Baker of Morgan Stanley downgraded American shares to "neutral" from "overweight," saying the pay decision "establishes a worrying precedent, in our view, both for American and the industry."
American's net income was $234 million, or 46 cents per share, down from $700 million, or $1.14 per share a year earlier. Adjusted for one-time gains and costs, earnings were 61 cents per share, 4 cents better than the estimate of analysts surveyed by Zacks Investment Research.
The world's largest airline posted revenue of $9.62 billion in the period, up 2 percent and in line with Street forecasts. But the increase in costs was an even sharper 11 percent.
_____
Elements of this story were generated by Automated Insights using data from Zacks Investment Research. Access a Zacks stock report on AAL at https://www.zacks.com/ap/AAL
_____
Keywords: American Airlines, Earnings Report, Priority Earnings