American Express Looks Forward to Life After Costco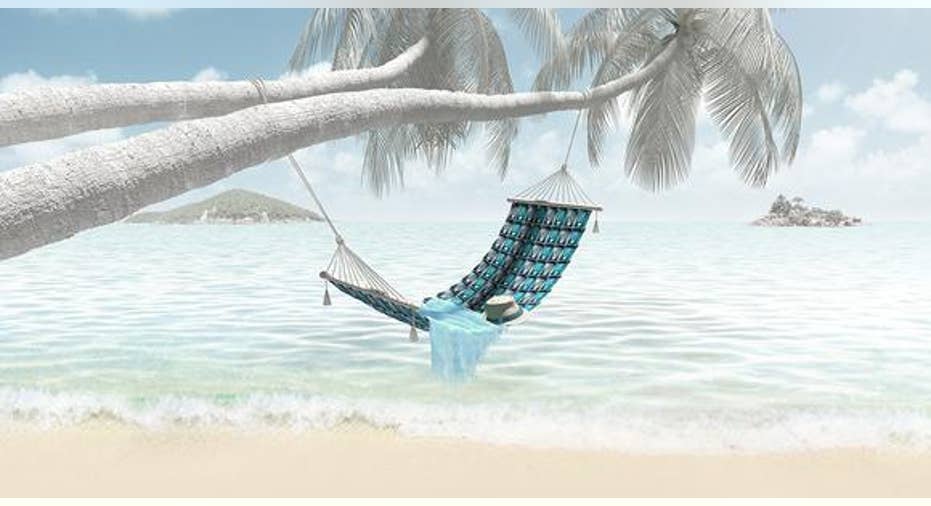 Image source: American Express.
Nothing American Express has done recently has gotten more attention than the termination of its credit card deal with Costco Wholesale , and a big part of the reason why the card giant's share price has performed so badly over the past year has stemmed from fear among investors that American Express won't be able to recover from the loss of Costco-related business. Coming into Wednesday's first-quarter financial report, American Express were prepared to see revenue stagnate and net income fall. Yet American Express' results were better than many had feared, and what's increasingly evident is that the company has a strategy for bouncing back from its Costco hit. Let's look more closely at the latest from American Express and what it means for the future.
American Express gives investors what they wantAmerican Express' first-quarter numbers weren't entirely favorable, but they satisfied most shareholders. Revenue net of interest expense climbed 2% to $8.09 billion, inching above the expectations that investors had for AmEx. Net income dropped 6% to $1.43 billion, producing earnings of $1.45 per share. Yet that figure was a dime higher than the consensus forecast among investors.
Overall, American Express once again explained its results in the context of currency and spending pressures. On a constant currency basis, total revenue climbed 4%, and AmEx said that a combination of higher net interest income, net card fees, and spending among cardholders all helped to push the top line higher. Loss provisions inched up 3% to $434 million, as American Express released a smaller amount from its loss reserves than it did last year. Yet returns on average equity once again fell by more than five percentage points to 23.6%.
Segment by segment, you can see big differences in how American Express performed. The U.S. consumer services segment reported net income gains of 5% on a 3% rise in revenue, with a bigger loan portfolio generating more net interest income. International consumer and network services, however, fell 5% because of dollar-related impacts, and sales inched downward by 1% due to 9 percentage points of currency pressure. Global commercial services posted mixed results, with sales up 2% but net income falling 6% from year-ago levels, and the global merchant services division suffered 3% declines in both its top and bottom lines.
American Express CEO Kenneth Chenault seemed pleased with the report. "First quarter results were in line with the financial outlook we provided last month at our Investor Day," Chenault said, and he pointed to the company's success "despite strong competition throughout the payments industry."
Can American Express keep climbing?American Express also seemed comfortable with the guidance it had given previously. AmEx still thinks that earnings for the current year will end up in a range between $5.40 and $5.70 per share, and 2017 projections for about $5.60 per share in earnings shows that the company's expectation is that a recovery will take time to produce meaningful results.
One way that American Express is responding to the loss of Costco is through increased marketing and promotional costs. The company boosted its expenses by $118 million during the quarter compared to the year-ago period in an effort to support initiatives to grow its business. If those measures pay off, it could help AmEx offset some of its Costco-related losses.
Yet there's still considerable uncertainty about how AmEx will deal with its remaining Costco relationship. In particular, issues like the timing and impact of the expected sale of the remaining loan portfolio of Costco U.S. card members could produce a bumpy road during the second quarter. Once American Express gets completely out of its collaboration with Costco, investors will be better positioned to see what AmEx truly looks like on its own.
Investors were happy with the news, sending the stock up more than 2% Wednesday following the announcement and adding further gains on Thursday as well. If American Express can prove that life after Costco won't be bad, then the stock could have plenty of additional room to recover.
The article American Express Looks Forward to Life After Costco originally appeared on Fool.com.
Dan Caplinger has no position in any stocks mentioned. The Motley Fool owns shares of and recommends Costco Wholesale. The Motley Fool recommends American Express. Try any of our Foolish newsletter services free for 30 days. We Fools may not all hold the same opinions, but we all believe that considering a diverse range of insights makes us better investors. The Motley Fool has a disclosure policy.
Copyright 1995 - 2016 The Motley Fool, LLC. All rights reserved. The Motley Fool has a disclosure policy.