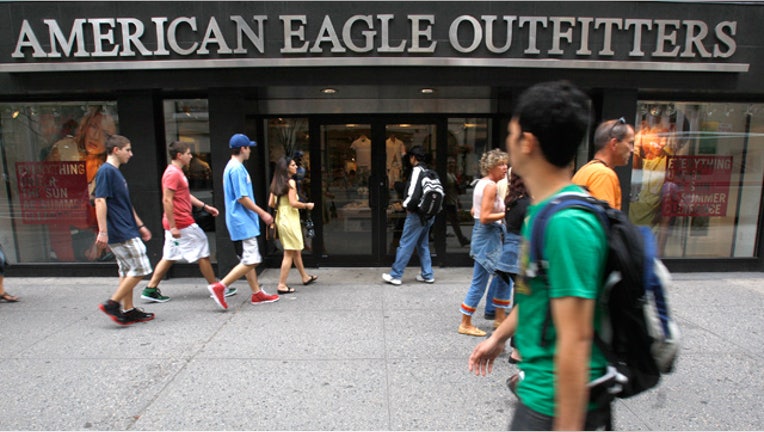 Despite a reportedly strong performance over Black Friday weekend, shares of American Eagle (NYSE:AEO) slid sharply Thursday after the teen retailer posted worse-than-expected same- store sales.
The Pittsburgh-based retail chain posted sales for the four weeks ended Nov. 27 of $272 million, up 2% from $266 million a year ago, unassisted by flat comparable-store sales.
Analysts polled by Thomson Reuters had expected on average a 1.4% increase in same store sales, or those open at least 12 months.
"November sales reflected a strong performance over Thanksgiving weekend, offsetting some weakness during non-peak periods earlier in the month," American Eagle CEO Jim O'Donnell said in a statement. "Customers are responding to our merchandise offering, and we are well-positioned from an inventory perspective as we enter December."
The apparel company said it sees fourth-quarter earnings in the range of 43 cents to 46 cents a share, higher than its 2009 earnings of 38 cents.
Also Thursday, the company's board of directors declared a cash dividend of 61 cents a share, payable on Dec. 27 to shareholder of record on Dec. 13, and extended its current stock repurchase authorization to 16 million shares through Feb. 2.
In the last five years, the company has bought back a total of 48.5 million shares for $938 million.