American Bible Society Selling Prime Manhattan HQ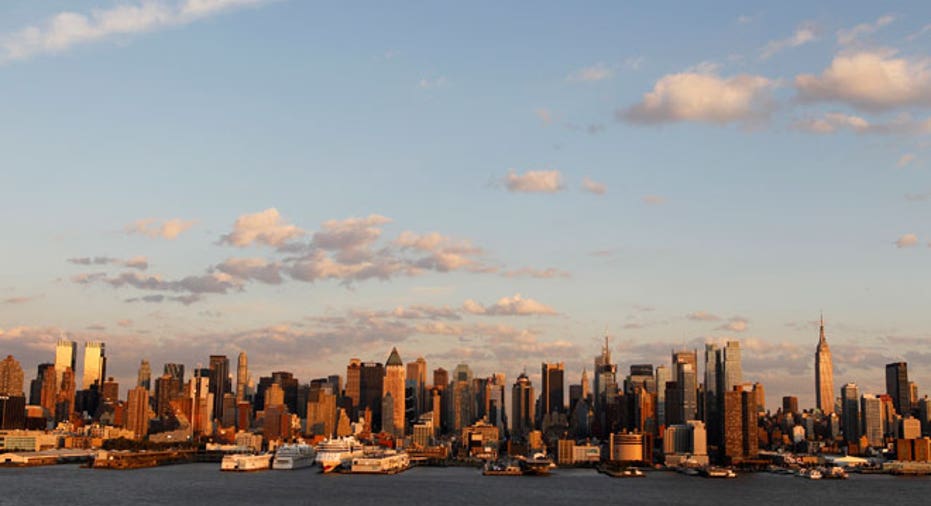 The American Bible Society plans to sell the building that has housed its New York City headquarters for nearly 50 years, a 12-story structure on Broadway in one of Manhattan's priciest commercial areas.
Located at 1865 Broadway at W. 61st Street and widely-known as 'the Bible House,' the building lies a block north of Columbus Circle and a block west of Central Park, a central location that for decades has provided easy access for millions of Christians visiting the city.
Doug Birdsall, a former president of the American Bible Society (ABS), told the Religious News Service that the property could be worth about $300 million.
The nearly 200-year-old society is a mainstay of American Christian evangelism, financing translations of the Bible in hundreds of languages and maintaining the largest collection of Bibles -- 45,000 strong -- outside the Vatican.
A non-profit organization, the ABS in 2012 reported total assets of $480 million and cash donations totaling $40 million.
In a statement, the society said the sale of the building will make way "for a new presence within New York City." But it was uncertain whether the evangelical group planned to open new offices in New York or disperse its staff across other locations in less expensive areas of the U.S.
ABS board chairman Pieter Dearolf said in the statement, "The decision to sell the property was made to unlock the value of the site to further the mission of American Bible Society."
In a separate statement released to FOXBusiness.com, ABS spokesman Geof Morin said the sale "recognizes the limitations of our current space and strong potential value for mission expansion." He said ABS "remains committed to maintaining a presence" in New York City.
In addition to serving as ABS's headquarters, the building is also home to other evangelical ministries such as the popular Redeemer Presbyterian Church, as well as the Museum of Biblical Art and Young Life.
Real estate giant Cushman & Wakefield has been hired by ABS to assist in the sale.
ABS moved into the building in 1966 with a ribbon-cutting by well-known Christian evangelist Billy Graham.
The sale announcement comes a few months after a turbulent period for the society during which Birdsall was hired and fired as president in the space of seven months. ABS's board cited broad differences between board members and Birdsall in strategies and goals as cause for the dismissal.
The Web site MinistryWatch.com, which promotes transparency among evangelical groups, reported late last year that Birdsall had supported a plan to tear down the 12-story building on Broadway and replace it with a 30-story structure that would house ABS, other evangelical organizations and a hotel.
Birdsall told the Religious News Service on Wednesday that the sale might help ABS's finances but it could hurt the organization's outreach to Christians.
"It's the best Christian real estate in the country, some of the best Christian real estate in the world. It may add to the financial assets, but it doesn't necessarily expand the significance of the ministry," he said. "Many ministries have left major cities for lower cost in other areas but often at the expense of ministry impact."