American Airlines and United Continental Binge on Buybacks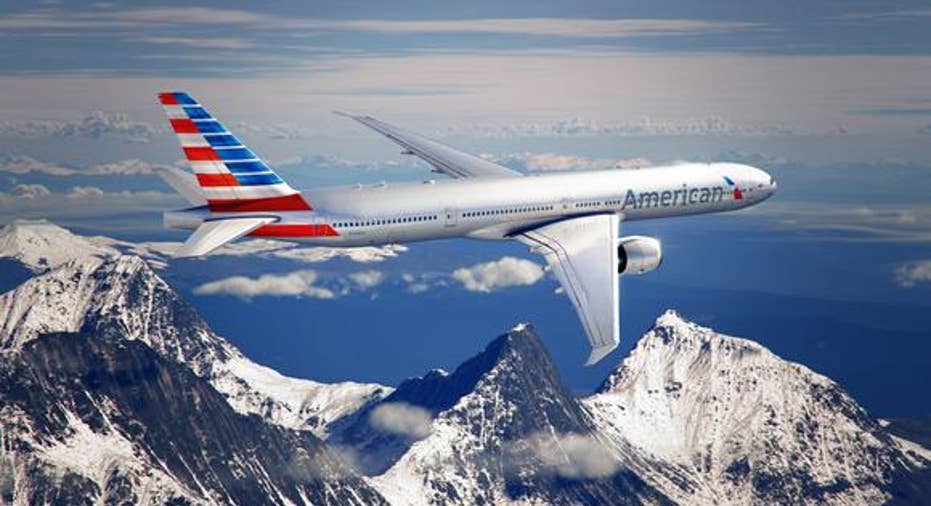 Most airline stocks had a very up-and-down start to 2016. American Airlines and United Continental were no exception. Shares of both legacy carriers logged double-digit declines in the first six weeks of the year, recovered into positive territory by late March, and have since started to slip back again.
American Airlines vs. United Continental Stock Performance, data by YCharts
Not surprisingly, executives at American and United took advantage of this extreme volatility by cranking up their share-repurchase programs to stunning levels.
American Airlines continues its liberal buybacksIn 2015, American Airlines spent a massive $3.58 billion on share buybacks. The biggest chunk came in Q3, when the company spent $1.56 billion to repurchase more than 37 million shares. For the full year, American repurchased 85.1 million shares, representing more than 12% of its share count.
American's management quickly signaled even bigger plans for 2016. CFO Derek Kerr stated on the Q4 earnings call that American Airlines would target a minimum liquidity level of $6.5 billion, implying that it ended 2015 with more than $2 billion of excess cash. Furthermore, the company plans to borrow enough money in 2016 to fully finance its aircraft purchases.
The net result is that based on its stated financial targets, American should have the capacity to repurchase more than $5 billion of stock this year. It got off to a quick start last quarter, spending $1.6 billion to repurchase 39.3 million shares.
American Airlines bought back $1.6 billion of stock in Q1. Image source: American Airlines.
Remarkably, American Airlines has nearly exhausted the $6 billion in share repurchases the company's board authorized during 2015. The company remains on track to buy back about $5 billion of stock this year, so it's likely to announce another substantial buyback program in conjunction with its Q1 earnings report later this month.
United Continental starts its own buyback bingeUnlike American Airlines, United Continental didn't spend an unusually large amount of money on buybacks last year. The company repurchased $1.2 billion of stock for the full year. That was a little more than 5% of the company's year-end 2015 market cap.
However, the pace of buybacks accelerated after new CEO Oscar Munoz took the helm last September. In January, interim CFO Gerry Laderman said that United planned to spend about $750 million on share repurchases during Q1. A month later, the company disclosed that it now planned to buy back $1.5 billion of stock in Q1 and complete its $3 billion share-repurchase program during 2016.
Last week, United confirmed that it had followed through by buying $1.5 billion of stock during the quarter. That leaves it with a little less than $1 billion remaining on its current buyback program. In all likelihood, it, too, will announce a new share repurchase authorization soon.
Share count reductions offset revenue weaknessAmerican Airlines and United Continental are both estimating that passenger unit revenue slumped 7%-8% last quarter. United still expects to post modest pre-tax margin expansion for Q1 because of its big fuel cost savings.
United Continental's pre-tax margin expanded slightly in Q1. Image source: The Motley Fool.
By contrast, American -- which had a bigger fuel benefit last year -- will have an adjusted pre-tax margin roughly in line with its Q1 2015 result of 12.7%. That means it could potentially suffer a modest decline in pre-tax income. Year-over-year earnings comparisons will get tougher as the year progresses for both companies, as fuel prices were lower during the second half of 2015 than for the first half of the year.
However, American Airlines and United Continental are still making money hand over fist in an absolute sense. Additionally, both companies have cautiously predicted that revenue trends will strengthen sequentially going forward.
In this context, their share-repurchase programs will bolster earnings per share during a somewhat challenging period. American Airlines expects its Q2 diluted share count to be 591 million -- down more than 16% year over year -- assuming no further buybacks. Meanwhile, United's diluted share count declined by about 8% in Q1 and will probably decrease by double digits on a year-over-year basis starting with Q2.
Considering that shares of American Airlines and United Continental each trade for a little more than six times earnings (and less than four times pre-tax earnings), buying back lots of stock is a no-brainer. Both companies are steadily building value for investors by shrinking their share counts while it's extremely cheap to do so.
The article American Airlines and United Continental Binge on Buybacks originally appeared on Fool.com.
Adam Levine-Weinberg owns shares of United Continental Holdings, and is long January 2017 $30 calls on American Airlines Group. The Motley Fool is long January 2017 $35 calls on American Airlines Group. Try any of our Foolish newsletter services free for 30 days. We Fools may not all hold the same opinions, but we all believe that considering a diverse range of insights makes us better investors. The Motley Fool has a disclosure policy.
Copyright 1995 - 2016 The Motley Fool, LLC. All rights reserved. The Motley Fool has a disclosure policy.