Ambarella, Inc. Falls Despite Another Strong Quarter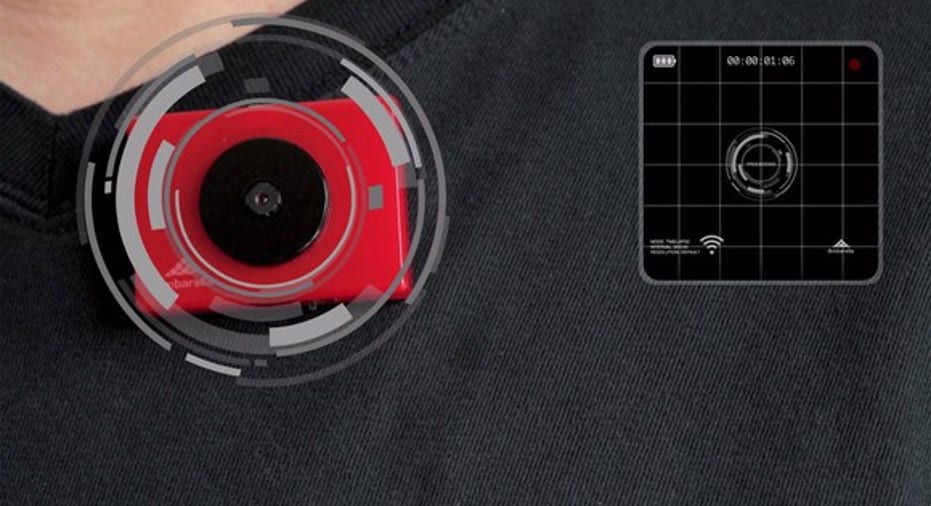 Ambarella Inc. (NASDAQ: AMBA) released fiscal third-quarter 2017 results Thursday after the market close, and shares are down around 6% in after-hours trading right now as the market mulls what thevideo processing chip specialist had to say. Let's take a closer look at what drove Ambarella's business as it kicked off the second half of its fiscal year.
IMAGE SOURCE: AMBARELLA, INC.
Ambarella results: The raw numbers
| Metric | Fiscal Q3 2017 | Fiscal Q3 2016 | Year-Over-Year Growth |
| --- | --- | --- | --- |
| Revenue | $100.5 million | $93.2 million | 7.8% |
| GAAP net income | $29.0 million | $29.5 million | (1.7%) |
| GAAP earnings per share | $0.84 | $0.87 | (3.4%) |
Data source: Ambarella, Inc.
What happened with Ambarella this quarter?
Ambarella's top line arrived well above guidance, which called for revenue between $95 million and $99 million.
On an adjusted (non-GAAP) basis, which excludes items like stock-based compensation, net income grew 4.9% year over year, to $38.4 million, and increased 2.8% on a per-share basis, to $1.11.
Adjusted gross margin expanded 40 basis points year over year, to 66.3%, also above guidance which called for adjusted gross margin between 63.5% and 65%. Gross margin was higher than expected, primarily thanks to a $1.1 million recovery and sale of inventory previously written down due to yield loss during the manufacturing process.
Enjoyed "strong design win momentum" in the drone market, including a full range of new models from DJI which all feature Ambarella's camera SOC products.
However, drone market revenue was down both on a year-over-year and sequential basis, primarily due to timing of product launches and delays in launches of new products. Note GoPro, in particular, faced production issues slowing the launch of its Karma drone early in the quarter, then in November recalled all Karma units sold to dateas it investigated the cause of a small number of units losing power during operation.
Saw strong year-over-year growth in wearable camera and consumer security revenue, thanks to a combination of non-sports wearables like police cameras and -- to a greater extent -- the production ramp of GoPro's new HERO5 line of cameras.
In keeping with expectations outlined during last quarter call, incurred an estimated $2 million to $3 million in lost or delayed revenue fromSony image sensor supply shortages related to a temporary factory closure following an earthquake in Japan earlier this year.
The Sony shortage will likely continue in the fourth quarter, according to management, albeit at a slowing pace "for certain sensors with the impact primarily affecting new product launches by customers."
Saw accelerated production of advanced camera video recorders by automotive manufacturers, as OEMs are ramping their response to sustained interest in the technology, particularly in Asia and Eastern Europe.
No share repurchases were made this quarter. But Ambarella did authorize an extension of the duration of its share repurchase program, allowing the company to continue to repurchase an aggregate of $75 million in shares through June 30, 2017.
What management had to say
According CEO Fermi Wang:
Looking forward
For the current quarter, Ambarella expects revenue between $84 million and $87 million, representing year-over-year growth of between 24% and 28%, but below analysts' consensus estimates for fiscal fourth-quarter revenue of $90.3 million. Management indicated this will include "solid" year-over-year growth in both drones and wearable sports camera markets, and roughly flat revenue from both IP security and automotive -- essentially in line with normal seasonal trends for the quarter. Meanwhile, adjusted gross margin is expected to be between 64% and 65.5%. Ambarella anticipates another positive gross margin impact from recovery of previously written-off inventory but to a lesser extent than in previous quarters.
Finally, Ambarella offered an early look at fiscal 2018, with CFO George Laplante stating:
Of course, that's a not-so-subtle reference to GoPro's action camera sales during the lucrative holiday season. And to be fair, GoPro did issue a press release earlier this week touting "solid holiday demand" for its new HERO5 cameras, including 35% and 33% year-over-year increases in Black Friday and Cyber Monday sales, respectively, of camera units at GoPro.com. But it's still unclear how GoPro cameras are faring at other major U.S. retailers. And for better or worse, GoPro's success or failure has the power to significantly impact Ambarella's results in these early stages of its long-term growth story, even as it continues to capitalize on its other promising market opportunities.
In the end, our fickle market hates to be effectively told to hurry up and wait. So while that long-term growth story appears to remain firmly intact,it's no surprise to see shares of Ambarella trading lower today.
10 stocks we like better than Ambarella When investing geniuses David and Tom Gardner have a stock tip, it can pay to listen. After all, the newsletter they have run for over a decade, Motley Fool Stock Advisor, has tripled the market.*
David and Tom just revealed what they believe are the 10 best stocks for investors to buy right now... and Ambarella wasn't one of them! That's right -- they think these 10 stocks are even better buys.
Click here to learn about these picks!
*Stock Advisor returns as of November 7, 2016
Steve Symington has no position in any stocks mentioned. The Motley Fool owns shares of and recommends Ambarella and GoPro. The Motley Fool has the following options: short January 2019 $12 calls on GoPro and long January 2019 $12 puts on GoPro. Try any of our Foolish newsletter services free for 30 days. We Fools may not all hold the same opinions, but we all believe that considering a diverse range of insights makes us better investors. The Motley Fool has a disclosure policy.