Amazon's Bezos' brief moment as world's richest person: the rise and fall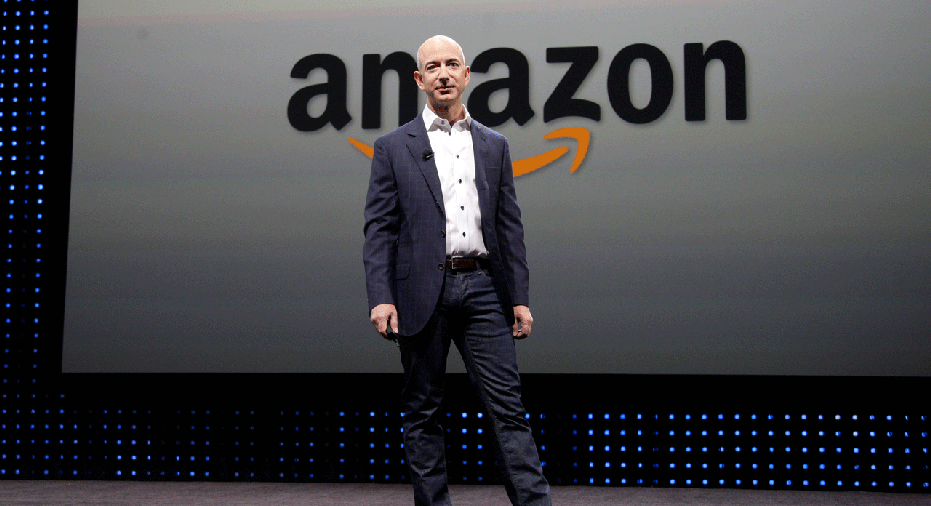 For a moment there, Jeff Bezos was the richest man in the world. But then Amazon.com (NASDAQ:AMZN) reported earnings, and Bezos had to hand the crown back to Bill Gates.
Shares closed the week down after the company's bottom line missed analyst expectations by a mile. Total revenue in the second quarter jumped 25% to $38 billion, but net income fell by nearly 80% to $197 million, or $0.40 per share, as the company aggressively reinvested in the business (as usual).
Analysts had been expecting the company to report $37.2 billion in sales and $1.41 per share in profits, a full $1 per share higher.
Amazon Web Services also missed
The company's cloud infrastructure business, Amazon Web Services (AWS), also fell short of expectations. AWS brought in $4.1 billion in revenue, enough to generate $916 million in operating income (good for a 22% operating margin), but the Street was hoping for closer to $1 billion in AWS operating profits. For years, the much more profitable and rapidly growing business has been helping stabilize Amazon's consolidated results as the company reinvests in expanding core e-commerce operations around the world.
Those reinvestments aren't limited to e-commerce, either. Amazon continues to build up AWS infrastructure, which caused some modest margin contraction even as sales increased sequentially to the highest level ever. CFO Brian Olsavsky noted that AWS gross margin expanded by 130 basis points, so investments are what's taking a toll on operating margin.
A lot of this is coming in the form of capital leases, according to Olsavsky:
Property and equipment acquired under capital leases jumped 92% to $2.7 billion during the quarter. Unlike an operating lease, where the leased asset is not accounted for on the lessee's balance sheet, a capital lease is effectively a purchase, so the underlying assets do get recorded on the lessee's balance sheet.
When asked again about AWS margin contraction, Olsavsky replied:
Alphabet subsidiary Google continues to push higher in the cloud with its Google Cloud platform, thanks in part to scoring one of the biggest cloud customers out there, Snap. (AWS is a secondary provider for Snap.) Microsoft's commercial cloud annualized run rate is now over $15 billion as the software giant also steps up the competition. But AWS remains the market leader, and Amazon intends to keep it that way by investing heavily in the cloud.
10 stocks we like better than Amazon When investing geniuses David and Tom Gardner have a stock tip, it can pay to listen. After all, the newsletter they have run for over a decade, Motley Fool Stock Advisor, has tripled the market.*
David and Tom just revealed what they believe are the 10 best stocks for investors to buy right now... and Amazon wasn't one of them! That's right -- they think these 10 stocks are even better buys.
Click here to learn about these picks!
*Stock Advisor returns as of July 6, 2017
Suzanne Frey, an executive at Alphabet, is a member of The Motley Fool's board of directors. Teresa Kersten is an employee of LinkedIn and is a member of The Motley Fool's board of directors. LinkedIn is owned by Microsoft. Evan Niu, CFA has the following options: long January 2019 $20 puts on SNAP. The Motley Fool owns shares of and recommends GOOG, GOOGL, and Amazon. The Motley Fool has a disclosure policy.