Amazon Web Services Takes Aim at Big Banks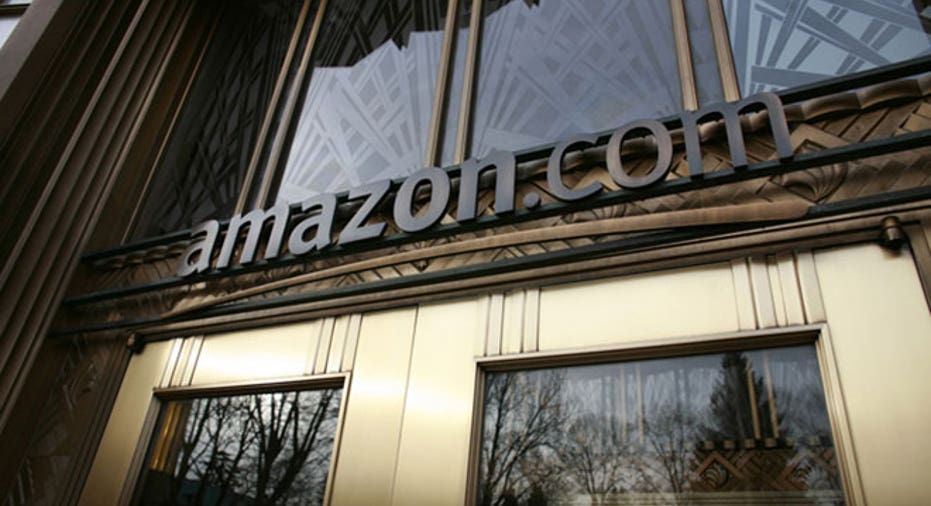 Amazon.com is pitching its cloud computing service to big U.S. banks, hoping to break into one of the last major strongholds of old-line technology companies.
The company's Amazon Web Services unit has been approaching banks including Citigroup Inc. and J.P. Morgan Chase & Co., people familiar with the matter said. It is telling them they can save money by renting its servers to perform high-demand tasks instead of building up their own infrastructure, the people said.
Winning business from companies with such high bars for security and regulatory compliance is no sure thing for a company that built its name selling computer services to smaller businesses and consumer-focused companies like Netflix Inc.
But Amazon crossed into more serious uses in 2013, when the Central Intelligence Agency selected it to run cloud services for intelligence agencies. Now, it is trying to prove its chops in financial services--an area long dominated by business technology heavyweights like International Business Machines and Microsoft.
Amazon Web Services maintains giant clusters of servers that customers access over the Internet--the cloud, in industry jargon. Clients rent as much computing power or storage capacity as they like, with the ability to dial it back when their demand drops off. The Seattle-based company has said in conversations with banks that the service is a good fit for tasks like supporting mobile-banking apps, crunching risk scenarios and functioning in a disaster, these people said.
The offering in theory could help banks shift their tech spending to newer areas and away from maintaining so many data centers. The hurdle is that Amazon's is a public cloud business, open to anybody. Banks, which have relied on their own private infrastructure to this point, would need to feel comfortable about security and ease any concerns from regulators before moving ahead.
J.P. Morgan is exploring using the public cloud in some uses to trim expenses and for flexibility in storage space, said Matt Zames, the bank's chief operating officer. For example, banks might need extra computing power when credit-card use surges on Black Friday that they can do without for the rest of the year.
Mr. Zames said the bank began examining its public cloud options with an initial pilot last year.
The largest U.S. bank by assets thinks it could save hundreds of millions of dollars if it moves toward the cloud, people familiar with the matter said. J.P. Morgan has talked to Alphabet Inc.'s Google in addition to Amazon, these people said.
Before fully moving forward, J.P. Morgan has a list of "key controls" to be addressed, including controls on access, encryption, and legal and compliance issues, Mr. Zames said.
One bank to say yes to Amazon is Capital One Financial, which hopes to slash its data centers to three from eight as a result, Rob Alexander, the bank's chief information officer, said at a conference last year.
The bank is using Amazon for a range of processes, including its mobile banking app. Mr. Alexander said Capital One doesn't want to be in the business of "investing to build costly and complex infrastructure."
The strategy is also key for Amazon as it strives to move beyond being just an online retailer. Amazon Web Services holds much of the market for public cloud services and is thought to be widening its lead over competitors like Microsoft and Google by building data centers around the world.
Amazon Web Services is Amazon's fastest-growing division and a principal reason for many investors' confidence in the retailer's long-term prospects. The company broke out Amazon Web Services' results for the first time last year, when the unit's sales jumped 70% to $7.88 billion. Amazon's overall sales grew 20% to $107 billion.
Landing a big Wall Street bank would give Amazon extra credibility around security and privacy safeguards.
Ranjit Bawa, who advises banks and other companies on cloud and infrastructure for Deloitte Consulting, said that financial firms have become more willing to consider the public cloud. But some banks still have concerns about privacy and security, and even the banks that are using the cloud are keeping their core banking activities and data on their own platforms, Mr. Bawa said.
"Two years ago, we would have said people are still looking at it very skeptically," Mr. Bawa said. Now, he said, "the cloud wars are on."
Greg Bensinger contributed to this article
Write to Christina Rexrode at christina.rexrode@wsj.com and Emily Glazer at emily.glazer@wsj.com