Amazon Touts Job-Creation Plans, Patching Up Rift With Trump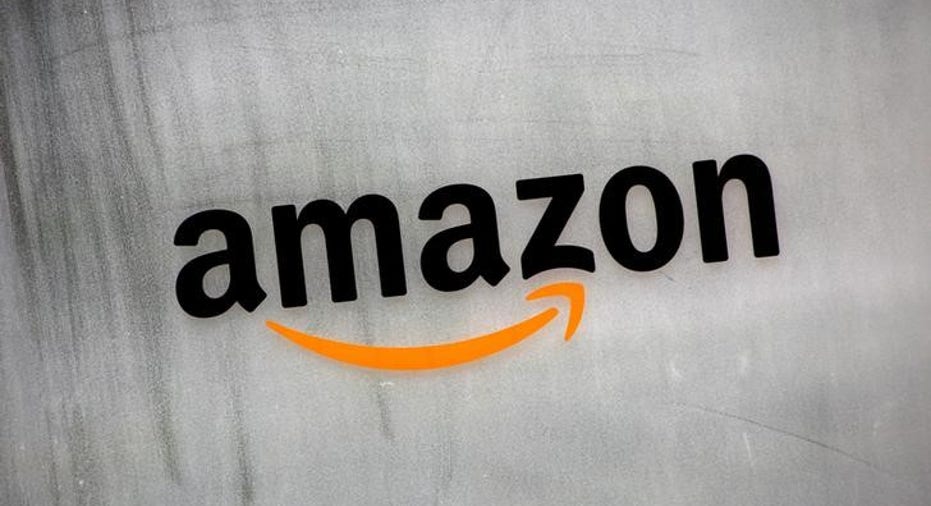 Amazon.com Inc. on Thursday said it plans to create more than 100,000 full-time jobs in the U.S. within the next 18 months, leveraging plans already in the works in part to patch up its contentious relationship with President-elect Donald Trump.
The additional jobs would swell Amazon's U.S. workforce to 280,000, compared with 30,000 in 2011. However, the online retail giant's rapid growth has kneecapped traditional retailers including Macy's Inc. and Wal-Mart Stores Inc., which have been cutting jobs by the thousands.
Amazon said many of the new positions will be at already-announced warehouses under construction in Texas, California, Florida and New Jersey. Others will be in areas such as cloud technology, machine learning and advanced logistics -- some of which eliminate jobs, experts say.
"Innovation is one of our guiding principles at Amazon, and it's created hundreds of thousands of American jobs," said Amazon Chief Executive Jeff Bezos.
A spokesman for Mr. Trump seemed to credit the president-elect with Amazon's hiring bump because he had urged the tech industry to keep jobs and production inside the U.S., at a meeting with heads of tech companies last month. "The President-elect was pleased to have played a role in that decision by Amazon," the spokesman said.
Amazon's announcement highlights a new reality for companies as Mr. Trump prepares to take office: His public praising or shaming of corporations for their business decisions is pressuring them to stay in his good graces and to adjust their public-relations strategies.
During the presidential campaign, Mr. Trump made job creation a central message and blasted companies, including technology giants, for purportedly sending jobs overseas. Since his election, companies across a range of industries have scurried to announce plans to retain or add U.S. jobs.
Some, such as Carrier Corp. and Ford Motor Co., reversed existing initiatives to shift manufacturing abroad. Others trumpeted efforts that had been under way before November. In December, SoftBank Group Corp. Chief Executive Masayoshi Son met with Mr. Trump to say he would invest $50 billion in the U.S. and create 50,000 jobs -- money that would come from a fund he announced in October.
A few companies have held firm in the face of Mr. Trump's scolding, such as General Motors Co., which plans to import some cars from Mexico to sell in the U.S.
Jack Ma, chief executive of Alibaba Group Holding Ltd., a Chinese competitor to Amazon, met with Mr. Trump on Monday and made a bold, if vague, promise to create new U.S. jobs by encouraging American sellers to sell to Chinese consumers.
In an echo of Mr. Ma's proposal, Amazon said additional jobs could be created indirectly for small sellers who offer their goods on Amazon's marketplace.
Rosy talk about jobs from companies doesn't mean they are truly shifting when or whether they bring on new workers, said Peter Cappelli, a management professor at the University of Pennsylvania's Wharton School.
"What [companies] are going to do first is spin," he said. That approach is "just a whole lot easier to do than to actually change your real numbers," he added.
Companies are hedging against Mr. Trump's threats to punish businesses that move American jobs elsewhere, Prof. Cappelli said, and corporate leaders are concerned about potential policy changes.
During the presidential campaign, Mr. Trump's relationship with the tech industry was strained. Tech leaders overwhelmingly supported Hillary Clinton, and Mr. Trump lambasted companies including Apple Inc. and International Business Machines Corp.
The acrimony between Mr. Trump and Mr. Bezos was particularly charged. Mr. Trump accused Amazon's CEO of buying the Washington Post to influence politics. "If I become president, oh do they have problems," Mr. Trump said. He called Amazon a "no profit company" in a tweet in December 2015. (Amazon had a profit of $482 million in the last quarter of 2015.)
That same month, Mr. Bezos, who also runs closely held rocket-making company Blue Origin LLC, said he would reserve a seat on one of his rockets for Mr. Trump. "#sendDonaldtospace," a message from Mr. Bezos' Twitter account read. Weeks before the election, Mr. Bezos said that the candidate's behavior "erodes democracy around the edges."
Amazon's share price was one of the hardest hit among tech firms in the days after Mr. Trump's election, tumbling 9% to as low as about $719 before recovering.
Analysts were skeptical that Amazon's announcement Thursday reflected an acceleration of its hiring plans. "There may be some 'political capital' involved with the timing and details," said Colin Sebastian. an analyst at Robert W. Baird & Co. He said he expects Amazon's international and domestic employment both to increase.
Amazon's biggest source of jobs is its warehouses, which process and ship orders. Amazon opened about two dozen new warehouses in the third quarter of 2016, prompting costs to soar in part due to those investments, the company said. That brought its total number of warehouses globally to about 150.
Before the announcement Thursday, Amazon had been planning to open some 16 new fulfillment centers over the next few months, which would have created more than 15,000 jobs, according to data from supply-chain consultancy MWPVL International Inc. Marc Wulfraat, president of MWPVL, estimates another 20 warehouses could be announced this year, employing anywhere from approximately 300 to 6,000 people each.
To reach the 100,000 mark, Amazon is likely to convert some part-time jobs to full-time, Mr. Wulfraat said. There are also seasonal workers to pick from: Amazon said it hired 120,000 holiday workers in the U.S. in 2016, and thousands of them will stay on as the company continues to expand. "If you look at the growth curve, I think it's going to continue to be as strong as last year," Mr. Wulfraat added.
The rapid growth of Amazon and e-commerce in general has cost traditional retailers thousands of brick-and-mortar jobs. Wal-Mart plans to cut nearly 1,000 corporate positions before the end of January, according to a person familiar with the situation, after cutting about 7,000 back office store jobs last year. Last week, Macy's said it would slash more than 10,000 jobs and close dozens of stores.
Oliver Chen, a Cowen & Co. analyst, said online retail growth rates have been running as high as 25%, while in-store foot traffic can run down 6% or more. "The organizations are having to respond to the way in which consumers are changing their shopping habits," he said. "The penetration rate online is continuing to grow, and that means less need for physical stores."
Mr. Trump and Silicon Valley executives struck a conciliatory tone in part just by showing up at their meeting last month. During the 90-minute summit, Mr. Trump told the 13 executives, including Mr. Bezos, that he would work with them to foster innovation and to support fair-trade deals. The group also discussed job creation.
Mr. Bezos said in a statement at the time that Mr. Trump's promised focus on innovation "would create a huge number of jobs across the whole country, in all sectors, not just tech -- agriculture, infrastructure, manufacturing -- everywhere."