Amazon to Expand Private-Label Offerings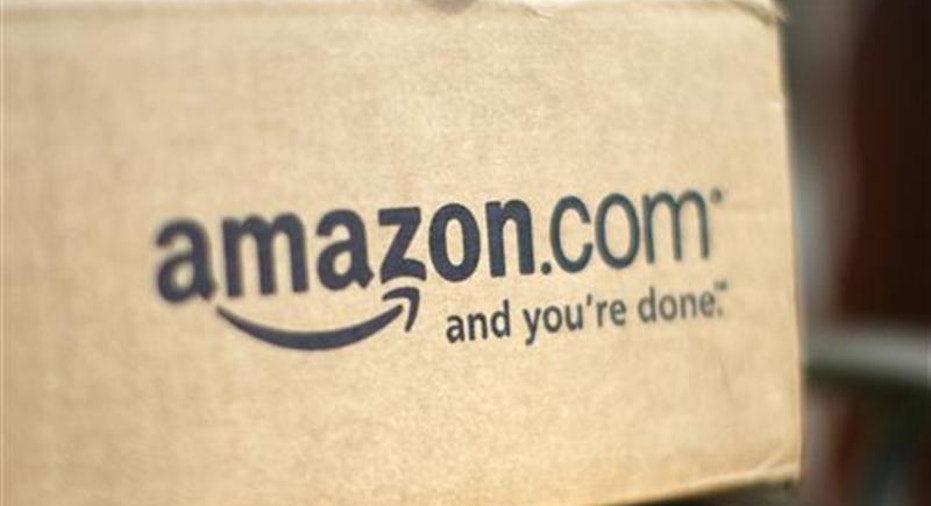 Amazon.com Inc. in the coming weeks is set to roll out new lines of private-label brands that will include its first broad push into perishable foods, according to people familiar with the matter.
The new brands with names like Happy Belly, Wickedly Prime and Mama Bear will include nuts, spices, tea, coffee, baby food and vitamins, as well as household items such as diapers and laundry detergents, these people said.
The first of the brands could begin appearing on Amazon's namesake site as soon as the end of the month or early June, said one of the people. Amazon has been working to develop the new private/label lines for several years and had approached branding consultants and manufacturers including TreeHouse Foods Inc., The Wall Street Journal reported last year.
An Amazon spokeswoman declined to comment.
Consumers have warmed to private-label brands since the days of generically named products sold in plain white packaging. Today, retailers from Wal-Mart Stores Inc. to Sephora to Dean & DeLuca sell a range of in-house brands that some may even view as higher quality.
Store brands reached $118.4 billion in U.S. sales last year, up about $2.2 billion from the prior year, according to the Private Label Manufacturers Association.
Amazon's latest lineup is aimed at winning sales in niches with generally higher profit margins, as well as giving the Seattle retailer a potential edge in crafting new products ahead of its own vendors.
"Amazon is 'carpet-bombing' the market with new products," said Bill Bishop, chief architect of brand consultancy Brick Meets Click. "Private label allows them to test out new prices and distinctive flavors with less risk."
Mr. Bishop said private-label goods boast higher profit margins than name brands because companies save costs on marketing and brand development. And with Amazon's rich trove of data, it may better predict which products will sell well to its customers.
Amazon only will offer the private-label products to members of its $99-per-year Prime membership, this person said, potentially giving the program a boost.
The retailer has been spinning out new private labels for years, including its Pinzon linens and towels and Elements baby wipes. Its AmazonBasics line features hundreds of items such as cellphone cases, computer mice, batteries, dumbbells and dog crates. Recently, it has begun selling its own fashion lines such as Lark & Ro dresses and North Eleven scarves.
Amazon's new brands will include the Happy Belly line of food stuffs including nuts, trail mix, tea and cooking oil, the people said. The Wickedly Prime brand will feature snack foods. While the full lineup couldn't be ascertained, Amazonpreviously applied for trademark protection for foods including pasta, granola, potato chips and chocolate, as well as razors and air deodorizers.
Amazon's plans also include the Presto! line of household products such as laundry detergent and the Mama Bear brand for baby products like diapers, baby-food jars and gentle detergent, these people said.
It wasn't clear how Amazon might price its new food and household goods products relative to brand names.
Food production carries particular risks. For its new brands Amazon will depend on manufacturers that may have varying quality controls. Any health-related recalls could damage Amazon's reputation.
Amazon has stumbled in private labels before. Its Elements line, which promised greater transparency about where and how goods were made, initially included diapers, but Amazon pulled them weeks after launching in late 2014, citing design flaws. It also has discontinued a tool line and cookware endorsed by a Seattle chef.
In a twist, Amazon may graduate some of its coming products to the Elements label based on a formula including ratings and sales, suggesting it plans to make it a premium line, one of the people said.
The Elements private label has been sold only through Prime since it was released in late 2014. Despite the restriction, its Elements wipes represent about 9% of all baby-wipes sales on Amazon.com, according to analytics firm One Click Retail.
Amazon occasionally designates some products for special discounts available solely to Prime members. For instance, some customers were surprised last month to find certain videogames such as Assassin's Creed Syndicate could only be purchased by Prime members.
By some estimates, Amazon has 50 million or more Prime members. The company covets them because they spend more on the site on average and may watch streaming videos such as its "Transparent" TV series.
In addition to bolstering its Prime service, the new lineup of private-label products may feed Amazon's Fresh grocery delivery business, which is available in several U.S. cities.
Write to Greg Bensinger at greg.bensinger@wsj.com