Amazon Reveals 'Prime Air' Cargo Jet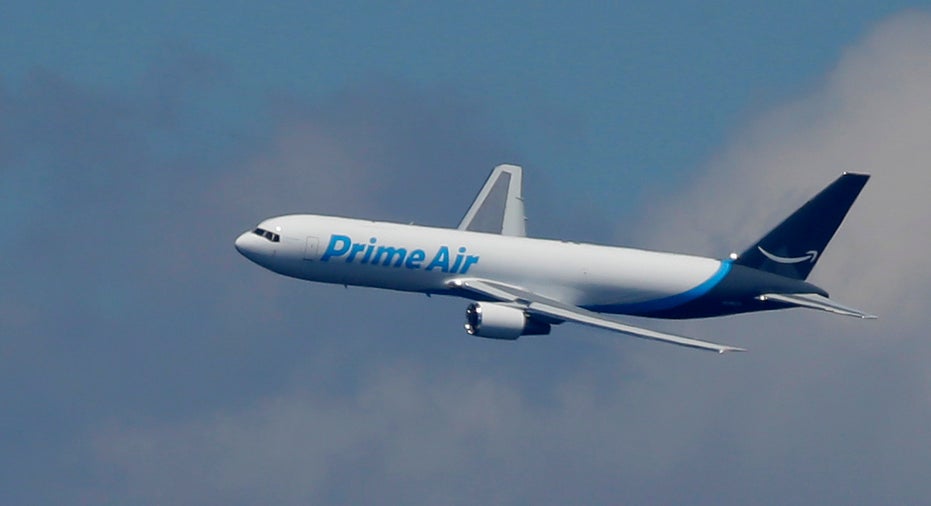 Amazon.com Inc. (NASDAQ:AMZN) unveiled the first in a planned fleet of new cargo jets on Thursday, part of an effort by the e-commerce giant to expand its logistics operation.
The Boeing (NYSE:BA) 767-300, emblazoned with "Prime Air" on its fuselage, is to be operated by Atlas Air Worldwide Holdings Inc. (NASDAQ:AAWW). It is one of 40 that Amazon has agreed to lease as it broadens its system for shipping and delivering goods quickly to supplement partners such as United Parcel Service Inc. (NYSE:UPS) and FedEx Corp.(NYSE:FDX).
The plane is part of a deal announced in May to lease 20 Boeing planes from Atlas Air, following a similar deal in March to lease as many as 20 jets from Air Transport Services Group (NASDAQ:ATSG).
The effort stems from a broad desire at Amazon to take greater control of its shipping and package delivery operations. In some cases, the firm is using its own trucks, drivers and a fleet of couriers for so-called last mile delivery, the final and most-expensive leg of an order's trip.
Amazon's shipping costs have been rising more quickly than sales, and having its own cargo fleet could help stem the rise. The company said last month its second-quarter shipping expenses rose 44% to $3.36 billion, while sales rose 31%.
In its deal with Amazon, Atlas provides crew, maintenance and insurance over the course of seven years. Atlas said it expects to begin putting the Amazon planes into service this quarter.
Notably, the Prime Air designation has been used until now for Amazon's nascent drone delivery program. Prime refers to Amazon's $99-per-year unlimited two-day shipping program.
Amazon was expected to put the plane on public display on Friday at the Boeing Seafair Air Show in its hometown of Seattle.