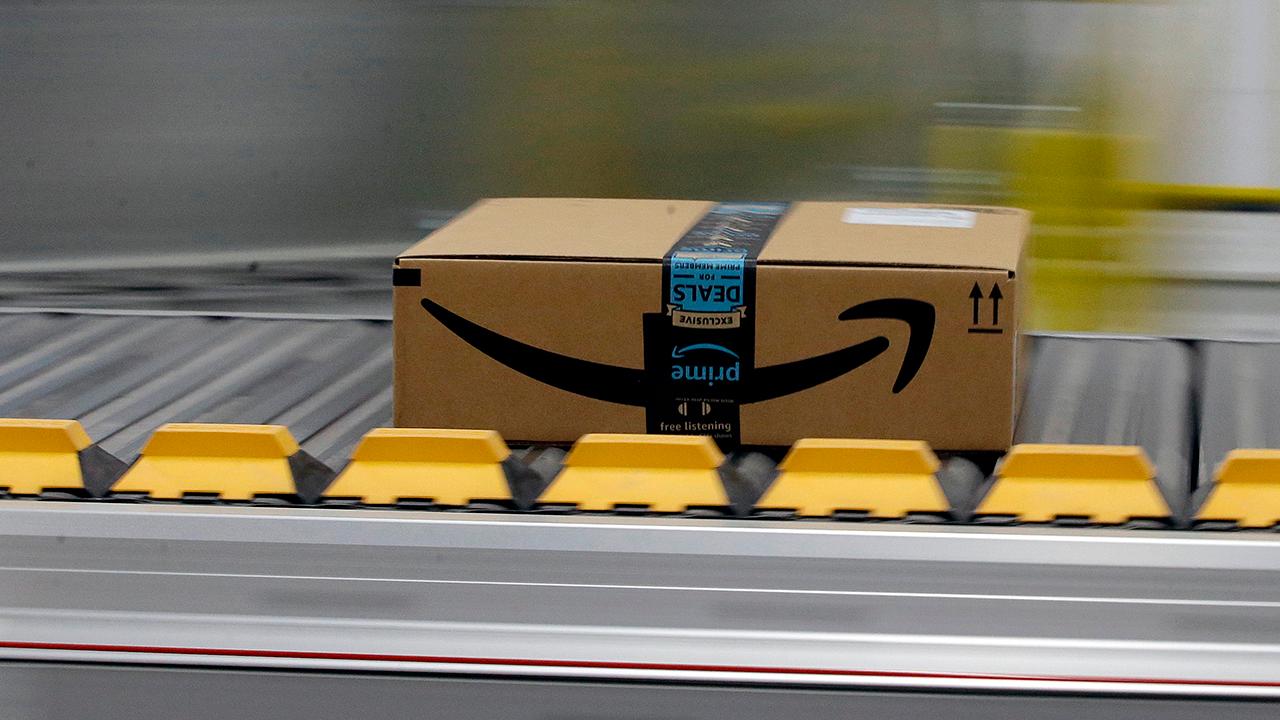 The federal government should investigate e-commerce giant Amazon to determine if it has violated U.S. antitrust laws, according to consumer advocate and former presidential candidate Ralph Nader.
"The business model of Amazon is to drive out its competitors, put drones in the air to your front door and robotize their warehouses," Nader, who ran for president as a third party candidate in 2000, told FOX Business' David Asman during an interview on Thursday. "Just think: How do you compete with Amazon when you're a store on Main Street?"
President Donald Trump has accused Amazon of not paying enough state or federal taxes, accusing the Cupertino, California-based company of putting brick-and-mortar retailers out of business. In 2017, Amazon reportedly raked in more than $5.6 billion in U.S. profits, but essentially paid no federal income taxes.
Now the president is reportedly focusing on antitrust laws. Trump has a long history of railing against Bezos, accusing The Washington Post owner of using the newspaper to curry favor with politicians to avoid paying taxes.
"I have stated my concerns with Amazon long before the Election," Trump wrote on Twitter. "Unlike others, they pay little or no taxes to state & local governments, use our Postal System as their Delivery Boy (causing tremendous loss to the U.S.), and are putting many thousands of retailers out of business!"
Nader, a former Amazon shareholder, criticized the company for not unloading its massive profits by giving dividends to its shareholders. He suggested that big, institutional shareholders warn Amazon that it needs to "stop mistreating workers, stop emptying Main Street through deceptive and monopolistic practices, pay your taxes, and don't demand that states give you $5 billion for the privilege of putting your headquarters in that state."
Bezos is currently leading a nationwide search for a second headquarters. Amazon executives said they expect to invest more than $5 billion for construction and create at least 50,000 high-paying jobs in the selected city. The list of contenders has been narrowed to 20.But in hopes of wooing Amazon, a number of cities are offering tax incentives. State and local officials in New Jersey have offered a combined $7 billion in tax incentives to lure Amazon to Newark, and Chicago offered $2 billion in tax breaks and hinted it was willing to go higher.