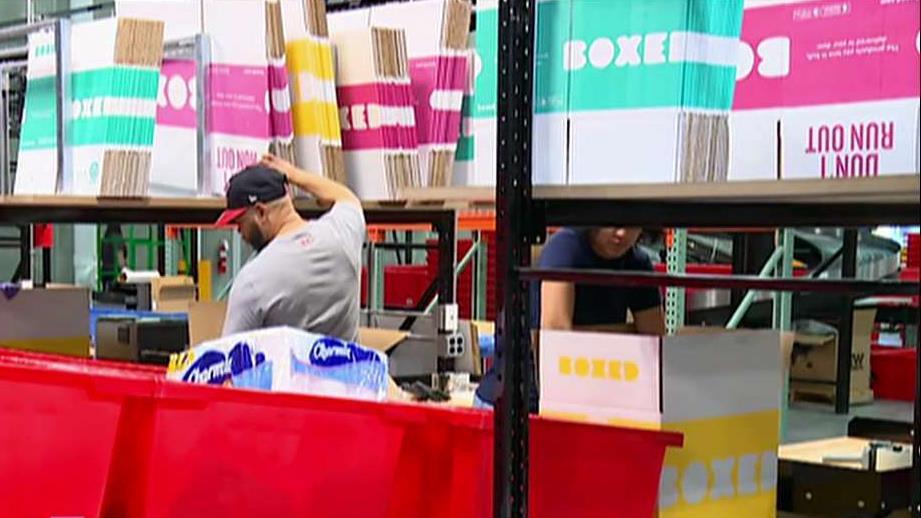 Boxed has received -- and rejected -- acquisition offers from the likes of Amazon, Bed Bath & Beyond, General Mills and Kroger since CEO Chieh Huang launched the online bulk retailer nearly five years ago.
"There's a saying in Silicon Valley that no one wants to sell their company, but you can dry your eyes with $100 bills," Huang told FOX Business' Stuart Varney during an interview on Thursday. "That's not the case for me."
Boxed, known as the Costco for millennials, is still an independent company, but Huang said the chorus of offers has grown louder in the past three to six months as the New York-based company expands its brand and reach.
Just recently, Boxed launched a paid membership program, Boxed Up, similar to Amazon Prime. The e-commerce giant's paid subscription service offers users free two-day delivery in exchange for a monthly or yearly fee.
For $49 a year, members of the new Boxed program will receive free rush shipping on orders more than $20, quicker customer service, price matching and cash back on purchases.
"There is no bigger opportunity than the flux going on in retail right now," Huang said. "Look at all those names on that board. We're not talking about the biggest retailers on earth; we're talking about the biggest companies on earth. And for us to be in that ring with those names, I'm awfully flattered, and it makes me excited."