Amazon, Inc.'s AWS Is Crushing It -- and It Has More Room to Run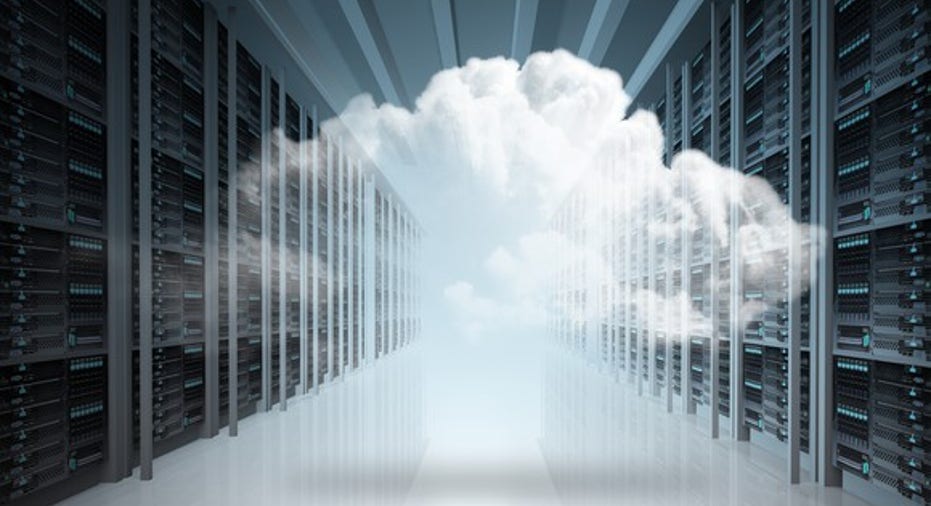 If you thought e-commerce sales account for the bulk of Amazon.com's (NASDAQ: AMZN) business, you'd be right. But if you thought e-commerce sales represented the biggest portion of the company's operating profits, you'd be way off base. As it turns out, Amazon's global e-commerce business only accounts for approximately 25% of operating profits. It's the company's cloud-computing services, called Amazon Web Services (AWS), that is driving most of Amazon's profits.
Image source: Getty Images.
What is AWS?
If you're unfamiliar with AWS, it offers a range of pay-as-you-use cloud-computing services including database storage, applications platforms, and other IT resources. It owns and maintains the network-connected servers used for these application services as customers access them through web applications.
And AWS isn't just another cloud-computing platform in a crowded space. AWS absolutely dominates the cloud services market. In fact, Amazon's cloud is 10 times larger than the next 14 competitors combined, according to a Gartner report.
Highlighting the sort of caliber attracted to AWS, Amazon's diversified mix of commercial customers includes giants like Netflix, General Electric, Intuit, and Comcast.
Mind-boggling growth
But what's perhaps even more impressive than the scope of AWS is the significant growth in operating profits it has contributed to Amazon's business.
In Amazon's most recent quarter, AWS generated $861 million of operating income on $3.231 billion in net sales. AWS' $861 million in operating income was up a whopping 102% compared to the segment's $428 million operating profit in the year-ago quarter. Further illustrating the segment's strong growth recently, AWS' operating profits in the nine months ending Sept. 30, 2016, were $2.182 billion, up from $927 million in the same period in 2015.
Image source: Amazon Web Services.
What about rising competition?
Going forward, there may be some concern among investors about AWS' competitive position as deeper-pocketed competitors like Alphabet and Microsoft step up their cloud-computing offerings. But Amazon CFO Brian Olsavsky isn't concerned. When asked specifically about Alphabet's reinvigorated efforts in the space during Amazon's most recent earnings call, Olsavsky responded (via a Reuters transcript) by citing the compelling reasons customers continue to choose AWS, and how the cloud-computing market won't be a zero-sum competitive environment:
Considering how sharply AWS' business is growing recently, there's no reason to expect AWS growth to come down significantly anytime soon. Sure, growth will likely decelerate -- and possibly even temporarily stall in some quarters impacted by heavy investments and big expansions. But as Amazon's CFO emphasized in the company's most recent earnings call, the reasons customers have been choosing AWS aren't disappearing anytime soon. Further, even if customers' reasons for choosing AWS over competitors in the future become less compelling, there's plenty of room for competition in this fast-growing industry.
10 stocks we like better than Amazon.com When investing geniuses David and Tom Gardner have a stock tip, it can pay to listen. After all, the newsletter they have run for over a decade, Motley Fool Stock Advisor, has tripled the market.*
David and Tom just revealed what they believe are the 10 best stocks for investors to buy right now... and Amazon.com wasn't one of them! That's right -- they think these 10 stocks are even better buys.
Click here to learn about these picks!
*Stock Advisor returns as of January 4, 2017
Suzanne Frey, an executive at Alphabet, is a member of The Motley Fool's board of directors. Teresa Kersten is an employee of LinkedIn and is a member of The Motley Fool's Board of Directors. LinkedIn is owned by Microsoft. Daniel Sparks has no position in any stocks mentioned. The Motley Fool owns shares of and recommends Alphabet (A and C shares), Amazon.com, Gartner, Intuit, and Netflix. The Motley Fool owns shares of General Electric. The Motley Fool recommends VMware. The Motley Fool has a disclosure policy.