Amazon HQ2: Arlington, Texas, reveals pitch after striking out
Amazon is narrowing the field as it searches for the site of a second U.S. headquarters.
Officials in Arlington, Texas, learned about two weeks ago that Amazon eliminated the city's bid from contention, according to the Fort Worth Star-Telegram and other reports. In a press release on Tuesday, Arlington said it is "no longer moving forward in the selection process."
Arlington provided an inside look at its bid, releasing renderings of the proposed project and a presentation it made for Amazon.
The Texas city, which was one of multiple options included in the Dallas Regional Chamber's proposal, was invited by Amazon to make an in-person pitch and host executives for an on-site visit.
The plan was to build the online retail giant's so-called HQ2 at the site of Globe Life Park, the current home of Major League Baseball's Texas Rangers. A new ballpark is under construction across the street and will open for the 2020 season.
Arlington had also offered an incentive package worth an estimated $921 million to lure Amazon to the city. The package included a 10-year tax abatement and a waiver on building fees, among other items.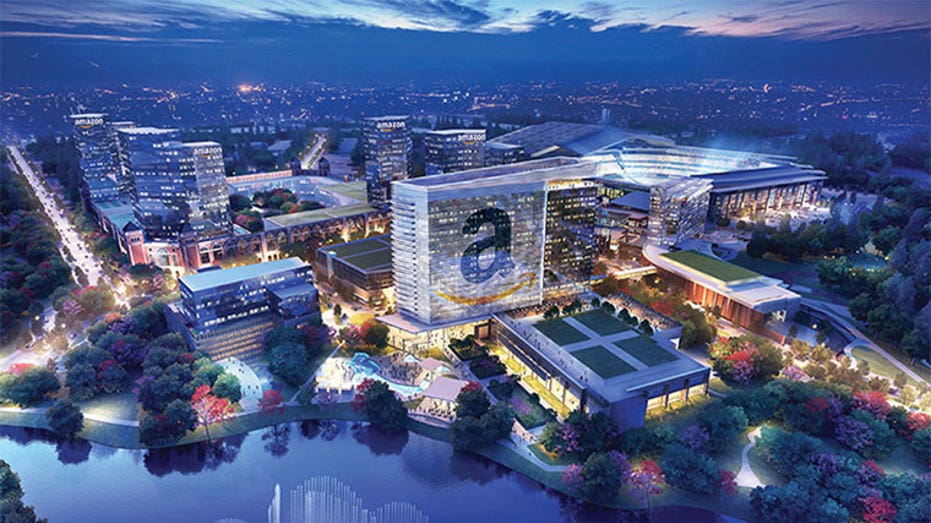 Amazon would have been required to invest $5 billion in the project and create 50,000 jobs to receive incentives. The city expected that a winning bid would create 96,000 permanent jobs for the area.
Other sites in the Dallas-Fort Worth area, reportedly including downtown Dallas, remain in the running. Dallas was one of 20 cities included on Amazon's list of HQ2 finalists.