Amazon drives wave of M&A, 2018 activity to remain strong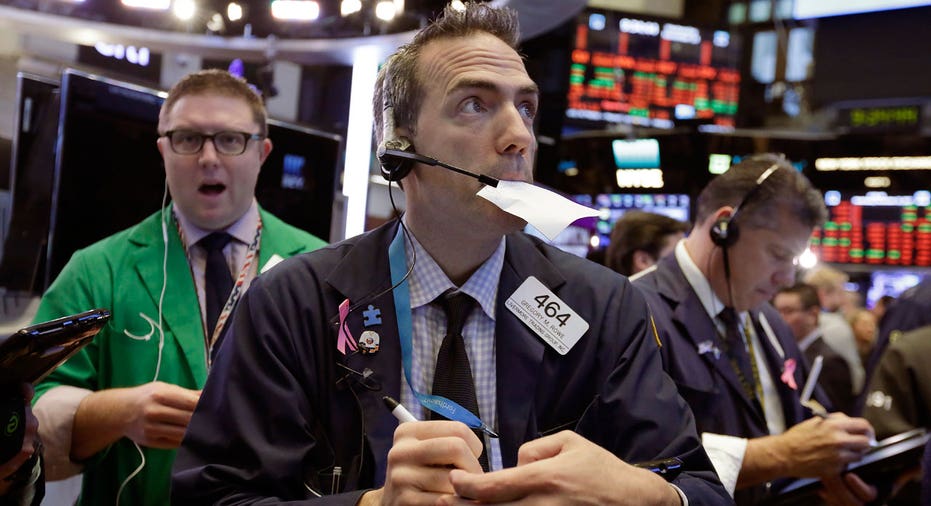 From CVS (NYSE:CVS) and Aetna (NYSE:AET), to Amazon (NASDAQ:AMZN) and Whole Foods, 2017 has been a year filled with M&A activity across many industries, a trend that could continue well into next year.
In the U.S., 2017 will be the fourth straight year with reported M&A dollar value well above $1 trillion, according to Baird, and all signals point to continued strong deal value and volume in 2018.
"Nothing that we see is necessarily deeply concerning that we can't have a fifth solid year here," Chris McMahon, Baird's head of global M&A, told FOX Business. "Right now, assuming the environment is reasonably status quo, we're optimistic that the M&A run is going to continue."
In November alone, M&A activity approached a record level with $200 billion worth of deals documented, according to Dealogic. Meanwhile, at the start of December, retail pharmacy CVS reached a $69 billion deal to acquire insurance giant Aetna, while Disney (NYSE:DIS) purchased select assets from 21st Century Fox (NASDAQ:FOXA), the parent company of Fox News and FOX Business, for $52.4 billion.
Other notable deals from the past year include United Technologies' (NYSE:UTX) acquisition of Rockwell Collins (NYSE:COL) and Amazon's $13.7 billion bid to acquire Whole Foods.
Interestingly, Amazon could be partially contributing to the rise in M&A activity, as companies' business models come under pressure.
"Companies like Amazon are causing many businesses to look at themselves and wonder, 'Do we have the right business model to compete? If we don't, do we have to go and make some defensive acquisitions?'" McMahon said, adding that businesses are using M&A deals to advance their strategic objectives at a faster pace.
CVS reached its deal for Aetna after Amazon reportedly received pharmacy-wholesaler licenses, and even held preliminary discussions with drug makers. The $69 billion agreement will allow CVS and Aetna to offer a more consumer-centric model, one area where the health care sector has been slow to evolve. Meanwhile, earlier this year, Amazon's bid to acquire Whole Foods put pressure on grocery markets.
"There are certain businesses that are really looking over their shoulder and trying to assess 'what is the impact here?' … Just think about the ripple effects of the Whole Foods deal," McMahon said.
Other factors driving M&A activity, according to McMahon, are increasing dry powder reserves at private equity firms, the prospect for successful tax reform that could boost business growth and the fact that capital remains inexpensive compared to historical standards.
Additional notable developments include a formal move by chipmaker Broadcom (NASDAQ:AVGO) this month to take over semiconductor company Qualcomm (NASDAQ:QCOM). Meanwhile, GNC (NYSE:GNC) has reportedly retained the services of Goldman Sachs to potentially shake up its organizational structure.