Amazon.com Inc. Wants a Piece of Procter & Gamble Co.'s Best Market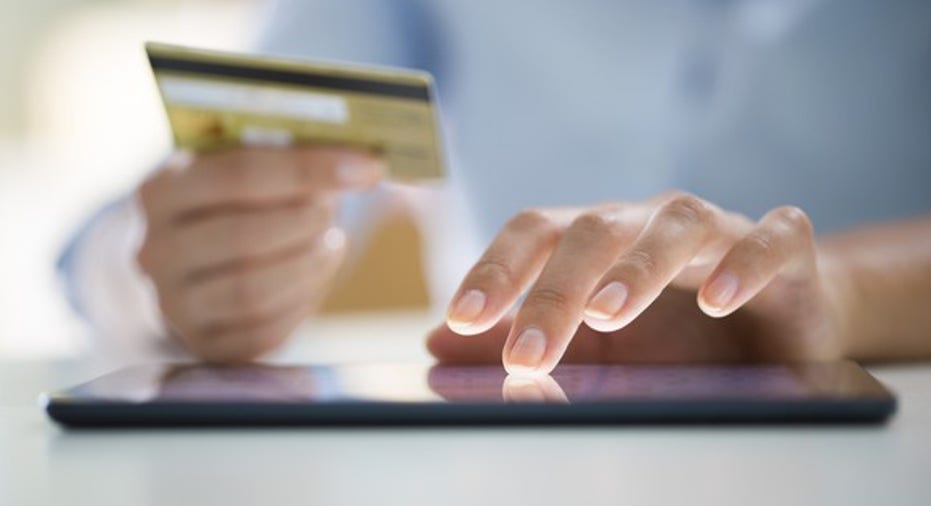 Consumer products giant Procter & Gamble ranks at or near the top of Amazon's best-seller lists in several key categories.
Tide detergent is currently No. 1 across all sellers in laundry supplies, Bounty paper towels take the second slot in household supplies, and Pampers owns four of the top five positions in baby and child care.
Click over to the electronics section, though, and you'll see a different dynamic at work. Amazon's own products dominate that category: Seven of the 10 best-sellers are branded with either a Fire, Echo, or Kindle trademark.
It makes sense that Amazon wants more of its own stuff represented in its top-seller lists, which helps explain why it's about to expand its private-label offering, according to The Wall Street Journal. The company plans to launch two product lines in particular -- diapers and laundry detergent under the "Mama Bear" brand -- that could chip away at a key piece of P&G's business.
P&G's favorite market
Procter & Gamble's growth trails rivals Kimberly-Clark and Unileverlately in the critical organic sales metric. Yet its fabric care lines (led by Tide) and its baby care products (powered by Pampers) have been standout performers. Pampers and Tide, which are in P&G's fabric care and home care division, both saw market share gains in the U.S. last quarter even as profitability improved.
| Product Segment | Organic Volume | Organic Sales |
| --- | --- | --- |
| Beauty | (1%) | 1% |
| Grooming | (5%) | (1%) |
| Health care | (2%) | (1%) |
| Fabric care and home care | 2% | 3% |
| Baby, feminine, and family care | (1%) | N/A |
Performance by product category last quarter. Data source: P&G financial filing.
Executives have been so happy with Tide's performance that they're trying to apply it to other struggling areas in the portfolio. "The [fabric care] category is growing [at] 4%," Chief Financial Officer Jon Moeller told investors in April. "We're getting a disproportionate part of that growth. And that's what we are looking to do across our product categories," he said. As for Pampers, it's P&G's single biggest brand, worth over $10 billion in annual sales.
A hard sell
P&G credits innovation like laundry pods, easy ups,and fabric softener beads as the main reason why it's been winning in these segments. Constant product introductions and improvements help the company stay on top of consumer essential categories year after year. That commitment requires that P&G spend around $2 billion every year on research and development across its portfolio.
Image source: P&G.
That's not a game that Amazon is likely to get into. The e-commerce giant also can't hope to begin to match P&G's marketing and sales strengths. P&G spent $8 billion on advertising last year, and spends millions more on in-store display promotions and consumer trial programs.
Amazon can heavily promote its Mama Bear brand while undercutting P&G on price, but without that kind of physical support, its reach will be limited to the value segment of the market.
The private-label initiative is still worth investors' attention. You could imagine how Amazon might eventually build a solid foothold in these key consumer goods categories as delivery windows shrink and as a growing base of Prime members increasingly replace grocery store trips with online orders. At the very least, it could add pressure on P&G to raise its innovation game so that consumers always have a compelling reason to pick its products over cheaper alternatives.
The article Amazon.com Inc. Wants a Piece of Procter & Gamble Co.'s Best Market originally appeared on Fool.com.
Demitrios Kalogeropoulos has no position in any stocks mentioned. The Motley Fool owns shares of and recommends Amazon.com. The Motley Fool recommends Kimberly-Clark, Procter & Gamble, and Unilever. Try any of our Foolish newsletter services free for 30 days. We Fools may not all hold the same opinions, but we all believe that considering a diverse range of insights makes us better investors. The Motley Fool has a disclosure policy.
Copyright 1995 - 2016 The Motley Fool, LLC. All rights reserved. The Motley Fool has a disclosure policy.