Amazon.com Inc. Prepares to Take 1-Hour Delivery Mainstream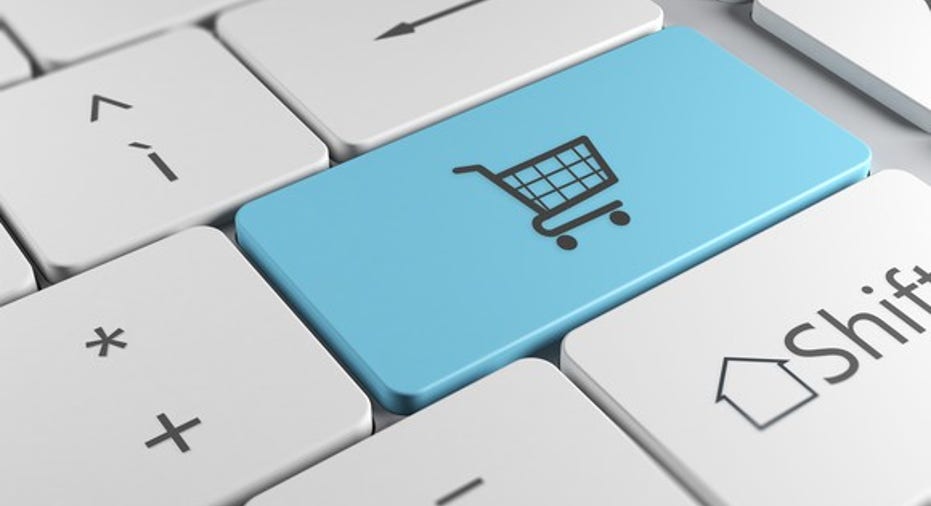 By now, it's clear that tech giant Amazon believes that its Prime delivery service will be a cornerstone of its future growth.
Beyond its plans to revolutionize its global supply chain, Amazon has alsofocused considerable effort on dominating the intra-city delivery space via its Prime Now service. And recently, the company made an interesting change to Prime Now; one that likely signals its longer-term ambitions for its rapid delivery service.
Prime Now goes online
According to a report from Recode, Amazon has launched a Web-based version of Prime Now at the address PrimeNow.com. Previously, Prime Now had only been available through dedicated iOS and Android apps.
Image Source: Amazon
So far, the service offers 1-hour and 2-hour express delivery on over 10,000 items to Prime subscribers in over two dozen U.S. cities. Many observers see its expansion as a Web-based offering as the logical next step in its gradual transformation into a more broadly available, mainstream service. In discussing the nearly two-year-old service, Prime Now GM Stephanie Landry commented, "When we see something [customers love], we definitely want to expand it as fast as possible."
Amazon has a well-earned reputation for secrecy, so public statements of any kind should be viewed as important. As such, the company's willingness to discuss Prime Now, even in the most blase of terms, helps further the notion that Amazon indeed plans on expanding it into a core offering that it expects will help drive Prime subscription growth.
Though now on the Web, Prime Now still remains distinctly separate from Amazon's main e-commerce site. That might not be the case for long though; some view its migration to the Web as a harbinger of its eventual integration into Amazon.com. Either way, Prime Now serves as a case study for what appears to be one of the core strategic imperatives for the world's largest e-commerce power, and a long-term storyline investors should certainly come to appreciate.
Supply chain superiority
To be sure, Amazon has its sights set on dominating the coming era of e-commerce on both the micro and macro scales.
Source: Amazon
Efforts such as Prime Now, its Uber competitor Amazon Flex, and its experiments with delivery drones touch on the opportunities Amazon sees in developing technologies that can fulfill "immediate gratification" needs. In the U.S. alone, convenience stores account for sales of $41 billion each year. Though the service is far from being as expedient as a quick visit to a corner store, Prime Now is doing a suitable job narrowing the gap.
At a macro level, Amazon has also taken great pains to lay the foundations for a global supply chain system that reduces its reliance on delivery partners like FedEx and UPS . Earlier this year, Amazon announced a partnership with Air Transport Services Group to lease 25 Boeing 767 airplanes to build out its own air logistics fleet. In classic Amazon fashion, this isn't an isolated instance of Amazon seeking to diversify its fulfillment operations from FedEx and UPS.
Rather, it appears Amazon is interested in actually creating its own global logistics business, which it could use to ferry both its own goods and those of third parties. The thinking goes that Amazon could offset some of its own fulfillment costs by creating a new fulfillment business that acts as a source of revenue for the company. Amazon has already tried similar tactics in other businesses by selling third-party ads on its e-commerce website, and by selling cloud computing via AWS. With the specter of a large customer becoming a competitor, and a fierce one at that, UPS, FedEx, and the USPS should all be afraid.
Amazon realizes that e-commerce enjoys a considerable runway for growth in the coming decades, a fact that I maintain is grandly underappreciated in today's investment analyses of the company. As such, efforts like bringing Prime Now online or leasing 767s to compete with UPS and FedEx should be always viewed within their appropriate big picture context.
Amazon knows that victory in the long-term e-commerce war will be predicated on creating the most convenient customer experience, and that's a task in which both delivery options and the speed of those deliveries matter immensely. It is precisely Amazon's ability to marry big picture strategy with these kinds of small-scale maneuvers that make it what I view as one of most compelling investments in tech today.
The article Amazon.com Inc. Prepares to Take 1-Hour Delivery Mainstream originally appeared on Fool.com.
Andrew Tonner has no position in any stocks mentioned. The Motley Fool owns shares of and recommends Amazon.com and FedEx. The Motley Fool recommends United Parcel Service. Try any of our Foolish newsletter services free for 30 days. We Fools may not all hold the same opinions, but we all believe that considering a diverse range of insights makes us better investors. The Motley Fool has a disclosure policy.
Copyright 1995 - 2016 The Motley Fool, LLC. All rights reserved. The Motley Fool has a disclosure policy.