Amazon and Twitter Are Streaming Sports. Will Netflix Follow?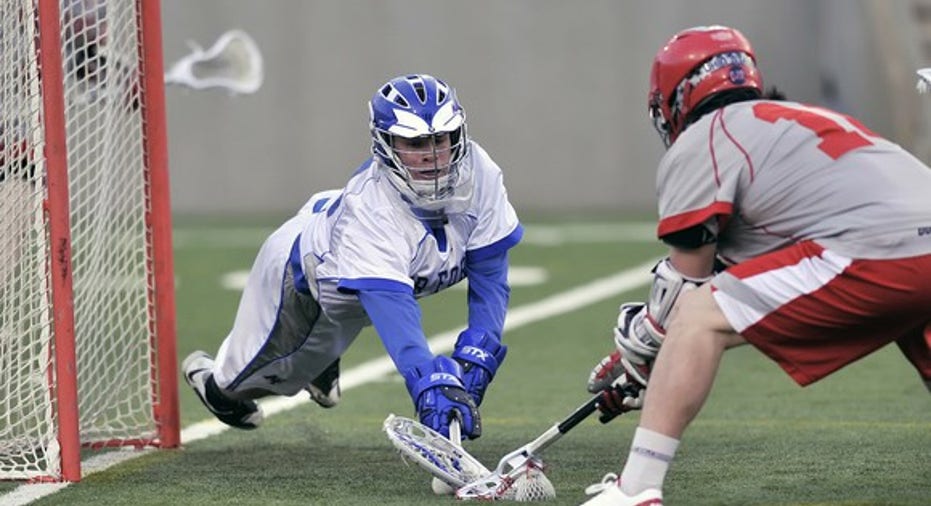 Amazon recently announced it will stream 10 Thursday night NFL games for a reported $50 million.Twitter had a similar agreement with the NFL last season for the reported (bargain-basement) price of $10 million.Twitter, although no longer streaming the NFL, continues to stream NHL gamesand lacrosse games (both college and professional), and recently signed a deal to stream 1,500 hours of e-sports.
With all these sports deals going on in the land of over-the-top (OTT) television, Netflix (NASDAQ: NFLX) investors might be wondering why the undisputed worldwide leader in paid OTT subscribers isn't getting into the game. Has management fallen asleep at the switch? Why doesn't Netflix show sports? Does it have plans to? The company talked about that in its recent Q1 letter to shareholders, saying:
Let's take a look at what's going on.
Image source: Pixabay.
Sporting events have short shelf lives
The one common theme of all sports is that they fit nicely on linear television because they are best viewed live. Much like awards shows, the viewing experience is shaped by the element of surprise. If the event is not being watched live, and the result is known, it quickly loses appeal. The program has a short shelf life.
There are numerous examples of events that were created live that are shown on Netflix. The company has become known as a favorite outlet to find live stand-up comedy showsfeaturing the likes of Louis C. K., Amy Schumer, and Dave Chappelle.Netflix also gives subscribers access to numerous concert events with additional backstage interviews and information about the artists. These shows are filmed at live venues.
Recently, Netflix has even taken a crack at a worldwide obstacle course reality-show-style challenge titled Ultimate Beastmaster. The show pits teams from various countries against each other to crown a champion.It was filmed over a six-night period in front of a live audience.
But these shows are not like a basketball game. Whether you see them today, tomorrow, or a year from now will not matter. The show/event may have been filmed live, but it can be viewed on demand at any time and still be relevant.
Here is how Netflix management discusses the concept of duration or shelf life in its 2017 long-term view: "By personalizing promotion of the right content to the right member, we have a large opportunity to promote our original content, one that's effectively unlimited in duration." series.
Netflix wants exclusive rights to content
When Netflix bids for a show or event, it wants to have exclusive worldwide rights to show the content. (Management does not always succeed, and the company will sometimes buy non-exclusive rights at a reduced cost.) Most sports deals for OTT distribution are non-exclusive. The NFL deals with Twitter last year and Amazon this year, for example, are parts of an agreement that allows the Thursday Night Football games to also be shown on over-the-air network television as well as the NFL channel on cable.
The non-exclusivity around sports deals, combined with high price tags, is a big turnoff for Netflix management.
There are no commercials on Netflix
Image source: Getty Images.
Traditional sports events are filled with breaks for linear television to present commercials. Netflix management will not show commercials, as that would conflict with its brand. If Netflix began showing live sporting events, it would need to have a workaround to fill the time during commercial breaks. Not insurmountable, but a challenge.
Here is how Netflix management discusses the company's brand and its view of advertisements.
Summing it all up
I am never one to say never, but I doubt that Netflix will be joining other OTT providers anytime soon to show live sports. In my estimation, it would take a change of the current management team and its philosophy to cause the company to change its course on this subject.
Here is one final quote from management's 2017 long-term view that helps put perspective on what Netflix is all about.
With management's words ringing in my ears, I'll simply have to find my sports elsewhere, as they are not going to show up on Netflix anytime soon.
10 stocks we like better than NetflixWhen investing geniuses David and Tom Gardner have a stock tip, it can pay to listen. After all, the newsletter they have run for over a decade, Motley Fool Stock Advisor, has tripled the market.*
David and Tom just revealed what they believe are the 10 best stocks for investors to buy right now... and Netflix wasn't one of them! That's right -- they think these 10 stocks are even better buys.
Click here to learn about these picks!
*Stock Advisor returns as of April 3, 2017
Frank DiPietro owns shares of Amazon, Netflix, and Twitter. The Motley Fool owns shares of and recommends Amazon, Netflix, and Twitter. The Motley Fool has a disclosure policy.