Amazon: A 'multi-headed beast' dominating the economy?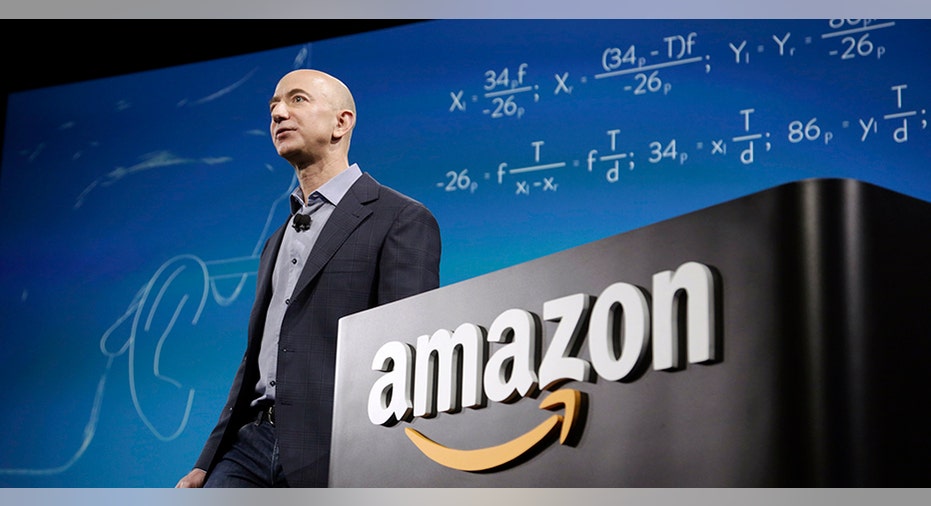 While the retail sector as a whole is struggling to keep its head above water — with U.S. sales falling for a second consecutive month in June — e-commerce behemoth Amazon (NASDAQ:AMZN) announced Wednesday Prime Day sales surged 60% over last year's already record breaking totals — surpassing its sales on both Black Friday and Cyber Monday.
Amazon was responsible for 43% of all online retail sales in 2016, according to an analysis by Slice Intelligence, with e-commerce sales accounting for 8.5% of overall sales in the first quarter of 2017. But Amazon's growing dominance in the market, driven in part by a blurring boundary between the online and offline shopping spheres, could have effects that extend far beyond the retail sector, one nonprofit research group warns.
"We are seeing a lot of negative impacts from Amazon's dominance," said Olivia LaVecchia, research analyst with the Institute for Local Self-Reliance, in an interview with FOX Business. "Our research has found that Amazon has become so dominant, both as a platform and a retailer, that it's been able to use that power to exclude competition and entrepreneurs … and hold down wages for workers."
Certainly Amazon has been extending into new sectors of the economy. Last month, Amazon announced a new Prime service, called Prime Wardrobe, which could eliminate one of the only remaining reasons consumers have to trek into a brick-and-mortar store—the dressing room. Amazon is also seeking to move further in the grocery aisle, announcing a $13.7 billion bid to acquire organic grocer Whole Foods Market (NASDAQ:WFM) last month.
As the company, with a market value topping $400 billion, continues to grow at a rapid pace, its ascendency has not gone unnoticed by lawmakers. Rep. David Cicilline (D-R.I.) urged lawmakers on the House Judiciary Committee's antitrust panel Thursday to hold a hearing on Amazon's Whole Foods bid.
Amazon's owner, Jeff Bezos, has also come into the cross hairs of President Donald Trump quite a few times throughout recent years. Trump accused the fellow billionaire businessman of having a "huge antitrust problem" during an interview with Fox News in May.
While U.S. Commerce Secretary Wilbur Ross told FOX Business last month he didn't see any violations of anti-trust laws, some experts are assuming a slightly more skeptical posture.
"It's interesting that a lot of people think of Amazon just as a retailer because that's how so many people interact with the company … but really it's increasingly this multi-headed beast," LaVecchia said.
Amazon's stock is up more than 33% so far this year and a whopping 357% over the past five years.