Alphabet's Next Big Competitor: General Motors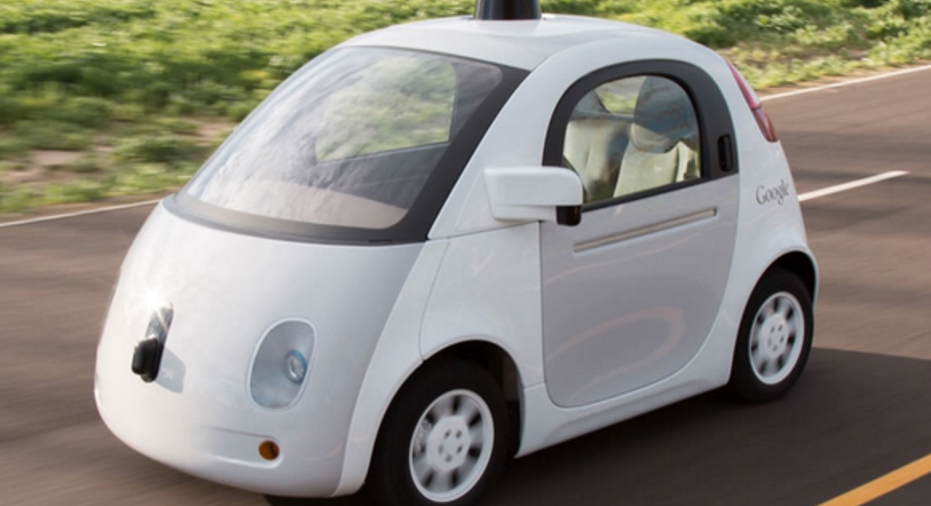 Image source: Alphabet.
It appears mobile is actually going mobile. In Silicon Valley, Alphabet and Appleare competing to be the first technology firms to bring a next-gen automobile to market. Alphabet has been upfront with its desires to bring a self-driving vehicle to market with a website chronicling its progression. Apple, on the other hand, has been quite secretive as it relates to its automotive plans, with investors only learning about the program through insider leaks.
For Alphabet, it seems the company has a formidable competitor in the self-driving space. Recently, General Motors doubled down in the self-driving market by buying Cruise Automation for what Forbes reports as "north of $1 billion" in a cash and stock deal. Cruise develops autonomous vehicle technology.
What initially started as a strategic partnership led to a bonanza for Cruise's founders. Fortune reports the company had raised only $18 million in funding, with the most recent being at a post-money valuation of $90 million. Crunchbase disagrees with the total amount of funding, putting it at $20.8 million, but reports the last two funding rounds were in November and December, 2015. If the $1 billion figure is accurate, this company increased its valuation by over 1,000% in a matter of months.
Who will win the self-driving car race?By purchasing Cruise, it's apparent General Motors is interested in monetizing the self-driving vehicle entirely, not content with simply making the actual vehicle and outsourcing the self-driving technology to Alphabet or any other tech firm. Alphabet's end goal to monetize its technology is unclear, but the company's transition from adding its technology to Lexus vehicles to building its own automobile prototype fueled speculation the company would manufacture the actual vehicle.
That line of thinking was rebuffed when Yahoo! Autos reported in December 2015 that Google and Ford were in talks to form a joint venture to incorporate the technology into Ford's vehicles. Later, The Wall Street Journal (subscription required) reported talks were still being held; it stands to reason these talks have become higher-issue for both companies in light of GM's announcement.
Alphabet still wins in self-driving carsAlphabet is famous for its "moonshots," high-risk, potentially high-profit projects, of which self-driving cars happens to be one of the more visible undertakings. The easiest way the company profits from its self-driving car project is direct monetization, that is to sell the technology outright, lease the technology, undertake a joint-venture with a carmaker, or manufacture the automobile itself. It appears Google is learning toward the joint-venture method for direct monetization, which allows it to monetize its technology in some manner without the headache of large-scale manufacturing.
However, the company will still benefit from the rise of self-driving vehicles regardless who dominates the technology fueling this large transition. As self-driving cars grow in both acceptance and usage, time formerly spent driving can be apportioned to Internet browsing and search, a transition that helps Alphabet's core business of Internet advertising. Self-driving cars will eventually boost Alphabet's bottom line, and Alphabet had a large hand in promoting and moving the technology forward, so this is one moonshot that appears likely to pay off for investors.
The article Alphabet's Next Big Competitor: General Motors originally appeared on Fool.com.
Suzanne Frey, an executive at Alphabet, is a member of The Motley Fools board of directors. Jamal Carnette owns shares of Apple. The Motley Fool owns shares of and recommends Alphabet (A shares), Alphabet (C shares), Apple, and Ford. The Motley Fool recommends General Motors and Yahoo. Try any of our Foolish newsletter services free for 30 days. We Fools may not all hold the same opinions, but we all believe that considering a diverse range of insights makes us better investors. The Motley Fool has a disclosure policy.
Copyright 1995 - 2016 The Motley Fool, LLC. All rights reserved. The Motley Fool has a disclosure policy.