Alphabet's Google Goes to Into Orbit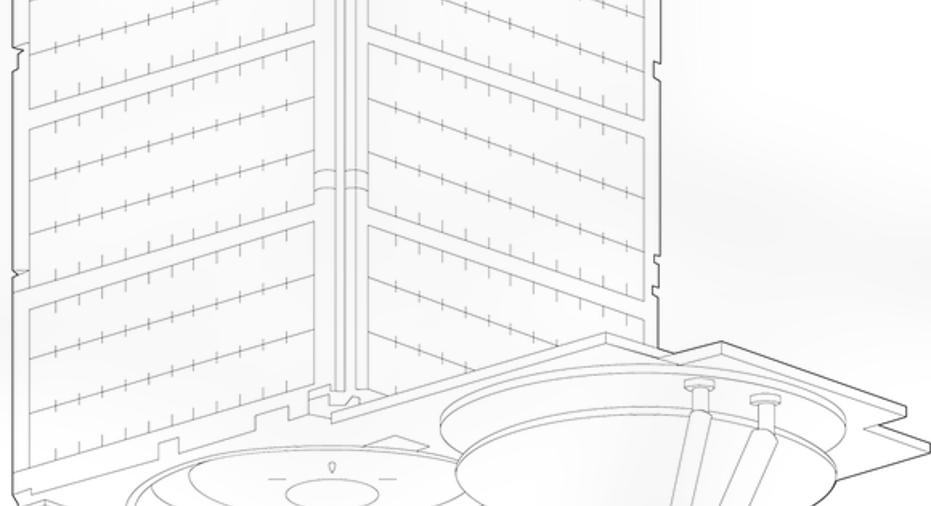 Alphabet (NASDAQ: GOOG) (NASDAQ: GOOGL) wants to put satellites in space, and it's found a space start-up to help get it there.
Just to be clear, this is a different project from the one that saw Google invest $1 billion into SpaceX in the hopes of getting 4,425 broadband internet satellites into orbit. This time around, Google parent company Alphabet has an entirely different project in mind.
Space photography.
Google has sketched out a plan for what its Terra Bella satellites will look like. Image source: Alphabet.
Introducing Terra Bella
Alphabet calls its latest project Terra Bella, and it requires orbiting more than a dozensatellites around the Earth to "search for patterns of change in the physical world to help address global economic, environmental, and humanitarian challenges."
In the first stage, Terra Bella's satellites will go into orbit and begin taking snapshots of the Earth. Next, Alphabet will take this data and apply to it "the world's most advanced deep learning computing resources ... to uncover signals that drive the global economy."
What exactly will Alphabet be looking for? The company provides a few examples.
Snapshots of traffic at the Port of Long Beach might give insight into "operational inefficiencies" and "supply chain bottlenecks" that could hurt the global economy if left unaddressed. Peeking at mining activity in Oyu Tolgoi, Mongolia might help Alphabet to forecast metal supplies and movements in the global commodities markets. Both ideas have clear potential for monetization -- selling the processed data to companies that could use it -- which will help make Terra Bella financially viable for Alphabet.
Getting into the details
Speaking of finances, Alphabet notes that in developing Terra Bella, it's created a whole new class of small, sub-100-kilogram satellites capable of taking "rapid response, high-resolution imagery" (including "the first-ever commercial high-resolution video of Earth from a satellite") and costing just "a fraction of the cost of traditional imaging satellites." At least seven such satsare already in orbit today.
Getting this far necessitated Terra Bella attracting about $91 million in venture capital, then selling itself to well-heeled Alphabet for $500 million (a sale that took place in 2014). As for how much more it will cost Alphabet to complete the project, that's not 100% certain.
Small satellite-launch start-up Vector Space charges about $1.5 million to launch a 45-kilogram satellite into Low Earth Orbit -- but Alphabet's satellites, while small, still mass twice what Vector's rockets can lift. Rival Virgin Galactic, on the other hand -- which, like Vector, is getting its launch system ready to begin operations within the next year or two -- can put two 100-kilogram satellites into space at a time for $10 million.
In the meantime, as those two companies put the final touches on their launch systems, Alphabet has chosen to go a different route with its next batch of Terra Bella satellites. A few weeks ago, I had the opportunity to speak with Curt Blake, president of privately held Spaceflight, Inc. Spaceflight operates as a sort of space "freight forwarder," buying up spare capacity on other companies' rockets -- or even buying entire rockets -- and then reselling slots aboard these rockets to companies like Alphabet, which have small satellites they want to put in orbit. What Blake told me is that the company's very first "dedicated rideshare mission," consisting of multiple slots that will be carried by a SpaceX Falcon 9 rocket in 2017, will carry a batch of Terra Bella satellites.
How much will that cost Alphabet? Leaving aside the cost of the satellites themselves, which could be anywhere from a few tens of thousands of dollars into the millions, SpaceX sells entire Falcon 9 launches for $62 million apiece. Each such Falcon, however, can carry as much as 22,800 kilograms worth of payload -- which implies the capability to carry as many as 228 Terra Bella satellites into orbit at a cost of perhaps $270,000 apiece.
Summing up
So the short answer to the question: "How much will it cost Alphabet to get Terra Bella operational?" appears to be: "Not much." A few million dollars to build the satellites. A few million more to put 12 or more of them in orbit. And then?
Alphabet can sit back and enjoy an endless stream of revenue from an operational, eye-in-the-sky satellite imaging constellation forever after.
10 stocks we like better than Alphabet (A shares) When investing geniuses David and Tom Gardner have a stock tip, it can pay to listen. After all, the newsletter they have run for over a decade, Motley Fool Stock Advisor, has tripled the market.*
David and Tom just revealed what they believe are the 10 best stocks for investors to buy right now... and Alphabet (A shares) wasn't one of them! That's right -- they think these 10 stocks are even better buys.
Click here to learn about these picks!
*Stock Advisor returns as of Nov. 7, 2016
Fool contributorRich Smithdoes not own shares of, nor is he short, any company named above. You can find him onMotley Fool CAPS, publicly pontificating under the handleTMFDitty, where he's currently ranked No. 340 out of more than 75,000 rated members.
Suzanne Frey, an executive at Alphabet, is a member of The Motley Fool's board of directors. The Motley Fool owns shares of and recommends Alphabet (A shares) and Alphabet (C shares). Try any of our Foolish newsletter services free for 30 days. We Fools may not all hold the same opinions, but we all believe that considering a diverse range of insights makes us better investors. The Motley Fool has a disclosure policy.