Alphabet Rides Advertising Strength to New Highs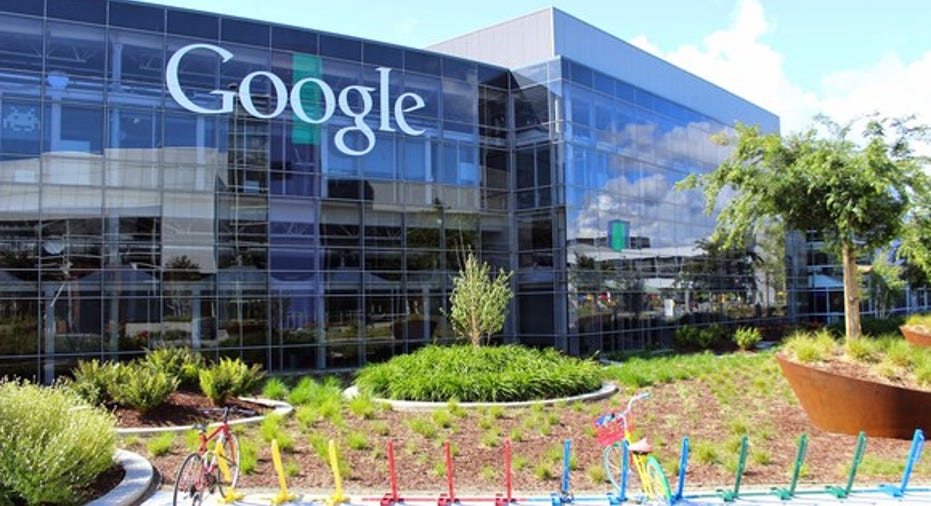 Google parent Alphabet Inc. (NASDAQ: GOOGL)(NASDAQ: GOOG) released strong first-quarter 2017 results on Thursday after the market closed, highlighted by continued strength in mobile and YouTube, as well as sustained momentum for its other bets segment.
Let's take a closer look, then, at what drove Alphabet's business to start this year, and what investors should expect from the company going forward.
IMAGE SOURCE: ALPHABET INC.
The big picture
Quarterly revenue grew 22.2% year over year (24% at constant currency), to $24.75 billion, and translated to 23% growth in operating income, to $6.568 billion. On the bottom line,GAAP net income increased 29%, to $5.426 billion, and net income per diluted share climbed 28.4%, to $7.73.Google doesn't provide specific financial guidance, but both the top and bottom lines were well ahead of consensus estimates for revenue of $24.19 billion and earnings of $7.40 per share.
"Our excellent results represent a terrific start to 2017," added Alphabet CFO Ruth Porat. "We clearly continue to benefit from our ongoing investments in product innovation and have great momentum in our new businesses across Alphabet."
Alphabet breaks its results in to two primary segments: Google and "other bets." Here's how they performed as compared to the same year-ago period:
| Metric | 3 Months Ended March 31, 2016 | 3 Months Ended March 31, 2017 | Year-Over-Year Growth |
| --- | --- | --- | --- |
| Google segment revenues | $20.092 billion | $25.802 billion | 28.4% |
| Google operating income | $6.245 billion | $7.598 billion | 21.7% |
| Other bets revenues | $165 million | $244 million | 47.9% |
| Other bets operating income (loss) | ($774 million) | ($855 million) | N/A |
DATA SOURCE: ALPHABET, INC.
On Google
Let's start with Google, which is obviously Alphabet's bread-and-butter segment and includes Search, Android, Maps, Chrome, Google Play, Gmail, and YouTube, as well as Commerce, Apps, Cloud, and hardware.
Advertising comprised the bulk of Google's revenue, as usual, rising 18.8% year over year, to $21.411 billion. Within that, ad revenue from Google sites rose 21.5%, to $17.403 billion, with the largest contributor being healthy growth from mobile search. Advertising from Google network members' properties grew 8.6%, to $4.008 billion.
Meanwhile, Aggregate paid clicks grew 44% year over year, including 53% growth in paid clicks on Google sites and a 10% increase in those on network members' properties.Aggregate cost per click -- which essentially measures how much Google makes per ad -- declined 19% year over year, including 21% and 17% declines on Google properties and network member properties, respectively. For that, investors can partly thank the continued outperformance of YouTube, where TrueView ads tend to reach consumers earlier in the purchase funnel and thus monetize at lower rates than traditional web ads.
That said, Alphabet also noted it changed its methodology for paid clicks and cost per click this quarter "to include additional categories of TrueView engagement ads and exclude non-engagement based trial ad formats." As a result, the above metrics reflect "a modest increase in paid clicks and a modest decrease in cost-per-click."
Google also kindly offered perspective with updated figures for several previous quarters using the new methodology. For example, last quarter, aggregate paid clicks climbed 36% as reported, and cost per click fell 15%. But using the new method, Q4 2016 aggregate paid clicks would have reflected higher 39% growth, and the decline in cost per click would have been closer to 17%.
Finally, other (non-advertising) revenue within Google increased a strong 49.4% year over year, to $3.095 billion, driven by Play, hardware, and cloud solutions.
On other bets
Next, Google's other bets segment remained unprofitable,as expected,while continuing to drive solid 47.9% year-over-year growth in revenue (to $244 million) from its conglomeration of compelling early-stage businesses. Similar to the past several quarters since Alphabet shifted to this segment-based reporting approach, other bets revenue was primarily generated by Nest (connected home products), Verily (life sciences), and Fiber (high-speed internet). But its operating loss also includes the costs of other mostly pre-revenue businesses like Calico (focused on human longevity), Google Capital (capital investments), and Google X ("moonshot" projects).
"In Other Bets, we're determining the size and pace of investment appropriate to each bet given their stage of development and achievements against milestones," Porat elaborated during this quarter's conference call. "We expect to increase near-term investment in certain areas while continuing to calibrate the pace of investment in others as they move along a path to commercialization."
Alphabet regularly reminds investors that because these businesses operate in a number of disparate industries, and in various stages of growth, their results don't enjoy the same level of relative predictability as the mature advertising segment.
Looking forward
During the call, Porat also discussed the virtuous cycle created by its core ad business, stating:
All things considered, it's apparent that Alphabet is firing on all cylinders, with multiple irons in the fire enabled by its thriving advertising operations. With shares of Alphabet sitting near an all-time high today, I think current investors should be more than pleased with where their company stands.
10 stocks we like better than Alphabet (A shares)When investing geniuses David and Tom Gardner have a stock tip, it can pay to listen. After all, the newsletter they have run for over a decade, Motley Fool Stock Advisor, has tripled the market.*
David and Tom just revealed what they believe are the 10 best stocks for investors to buy right now...and Alphabet (A shares) wasn't one of them! That's right -- they think these 10 stocks are even better buys.
Click here to learn about these picks!
*Stock Advisor returns as of April 3, 2017.
Suzanne Frey, an executive at Alphabet, is a member of The Motley Fool's board of directors. Steve Symington has no position in any stocks mentioned. The Motley Fool owns shares of and recommends Alphabet (A and C shares). The Motley Fool has a disclosure policy.