Alphabet health care company gets funding to help Medicaid patients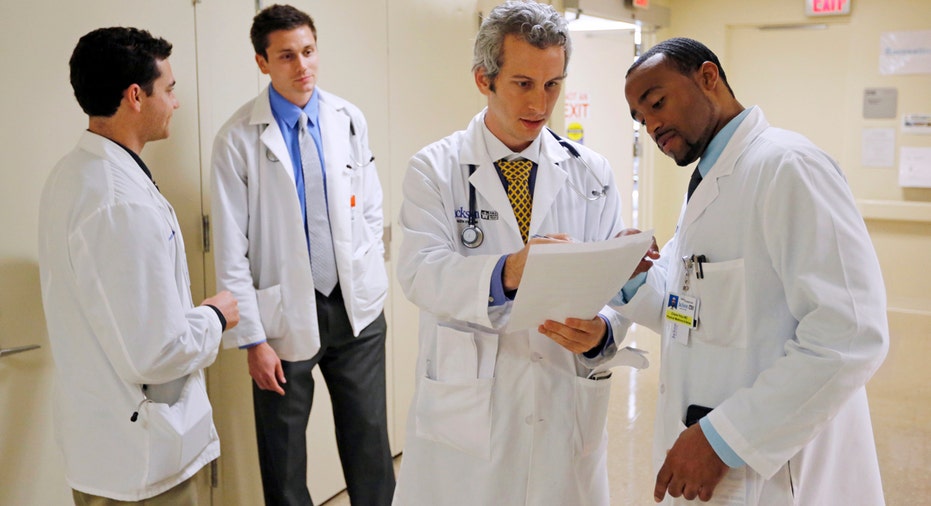 (Reuters) - Cityblock Health, a healthcare company which aims to serve low-income urban residents covered by Medicaid and Medicare, said on Thursday it received $20.8 million in a first round of funding from Maverick Ventures, Thrive Capital and Sidewalk Labs, the subsidiary of Alphabet Inc that founded Cityblock.
Cityblock Health investors also include Dr. Mario Molina, the former chief executive of Molina Healthcare, and a new investment firm formed by Andy Slavitt, the former acting administrator of the Centers for Medicare and Medicaid Services under President Barack Obama.
The new company hopes to improve care by making it easier for low-income patients living in city neighborhoods to get personalized care, including preventive visits, mental health coverage and access to appropriate social service programs.
The hope is that these services will improve patient health and avoid unnecessary emergency room visits or a bigger healthcare crisis that requires a hospital admission.
Cityblock works with a variety of entities including providers, health plans and community organizations to provide the service at no extra cost to patients. The company hopes to open its first healthcare hub in New York this spring.
"Despite the boom in venture-backed and technology-based innovations, people on Medicaid and other low-income urban populations have been largely left behind," said Cityblock's CEO and co-founder Iyah Romm. He said he hopes the company can address the problems "by combining a data-driven approach to both operations and clinical delivery."
Medicaid now covers one in five Americans, according to the Kaiser Family Foundation. Since the program expanded as a result of the Affordable Care Act, enrollment climbed to 71.2 million in 2016, up from 54 million in 2010. Republicans in Congress, citing the growing costs of Medicaid, have proposed ways to overhaul the program and reduce spending.
Medicaid and Medicare accounted in 2016 for almost 60 percent of revenues of the five largest U.S. commercial health insurers - UnitedHealthcare, Anthem, Aetna, Cigna and Humana — according to a recent Health Affairs study. The combined Medicare and Medicaid revenue from those insurers grew from $92.5 billion in 2010to $213.1 billion in 2016.