All Those Brexit Headlines Covered Up This Huge News for Williams Companies and Equity Transfer Shar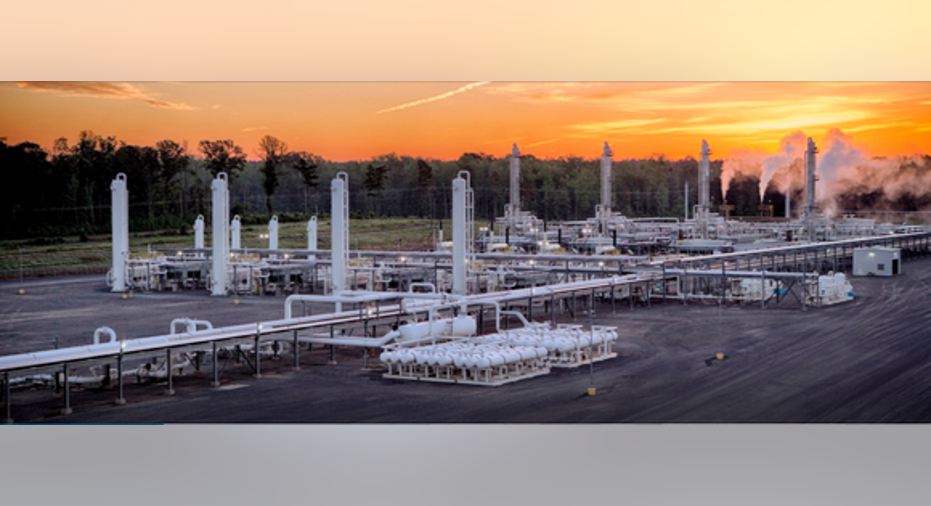 Image source: Williams Companies corporate website
Over the past couple of days, headlines about the recent UK referendum vote to leave the European Union have dominated the news cycle. So it would be understandable if you may have missed the recent court decision that could finally put a stake in Equity Transfer Equitiy's bid to buy Williams Companies . Let's take a look at the details behind the recent court decision and where the two companies can go from here.
No deal necessary
For the past six months, both Energy Transfer and Williams have been quabbling like an old married couple at a time when they should still be celebrating their engagement. Back in September, Williams accepted Energy Transfer's offer to buy all of Williams Companies for $37.7 billion including the assumption of debt. The deal would have included $6 billion in cash, and Energy Transfer would have needed to go to the debt market to raise the funds.
In the months proceeding the deal, though, the downturn in the oil and gas market deepened. This made the deal look much less appealing than when it was signed. The big change was when Williams Companies credit rating was downgraded and Energy Transfer was put on notice that the deal could lead to a downgrade. Ever since then, Energy Transfer has done everything to keep the deal from being finalized from dragging its feet on the deal to finding legal loopholes that could scuttle the deal.
On Friday, Energy Transfer found one of those legal loopholes. A recent court decision has said that if the company cannot get the a required opinion on whether the deal will initiate a taxable event, then it can walk away from the deal. This has been the thing that Energy Transfer has used to hold up the deal for months, and it has finally given the company the get out of jail free card it needs. Williams Companies is still fighting to keep the deal alive through an appeal, but chances are looking smaller and smaller by the day that it will get done.
Where do we go from here?
At the announcement of the deal, the two companies touted the immense benefits to shareholders over the long term. The combined entity was supposed to have better access to the capital markets that could help fund the massive growth profiles of the two's subsidiary partnerships Energy Transfer Partners and Williams Partners . Today, though, with the deal dead on arrival and both companies under pressure from credit ratings agencies, it's fair to ask what the two companies' growth prospects look like.
On the Williams side, things look a little more troublesome. Prior to the proposed marriage with Energy Transfer, the company had proposed that Williams Companies buyout the outstanding shares of Williams Partners it didn't already own. The goal of the deal was to lower its cost of capital such that building out its $30 billion backlog in projects wold be possible.Williams could go in this direction again if need be. Investors in Williams Partners aren't likely to receive the same $13.8 buyout offer, though, because that would value the shares that Williams doesn't already own at a 60% premium to today.
For Energy Transfer Equity, it has a lot more levers to pull to make up for the deal. To start, the company has its three MLPs -- Energy Transfer Partners, Sunoco Logistics Partners , and Sunoco LP -- which each have room to grow in their respective businesses. For Energy Transfer, that's mostly gathering, processing and transport of natural gas and natural gas liquids, Sunoco Logistics Partners with long haul transport and terminals for crude, NGLs, and refined products, and Sunoco with its network of retail fueling stations and wholesale fuels distribution. The backlog of projects for Sunoco Logistics and Energy Transfer Partners is well above $10 billion, and Sunoco LP is in a place to consolidate the fragmented retail fueling station business.On top of all of that, Energy Transfer Equity is also developing its Lake Charles LNG export facility.
The other thing to consider is that if Energy Transfer Equity can get out from under this particular deal, it has the flexibility to pursue other acquisitions. Potential acquisitions today would likely look to be selling for less than when it announced the Williams deal back in September.
What a Fool believes
It's pretty safe to say that most investors were expecting this to happen. Energy Transfer has been making every excuse under the sun to not complete the deal without pulling out. Assuming that the court decision holds up in appeals, Energy Transfer and Williams will have to go their own ways.
There is an important lesson for investors in this whole saga. Proposed mergers and buyouts are no reason to buy or sell a stock because we aren't sure if that proposal will actually go through. If this deal doesn't get done, it will be the second major deal in the energy industry where many people tried to pick winners and losers before the ink was dry. Any investments in a company before we get to see at least a couple of quarters of performance will carry with it a large amount of speculation.Going forward, it's probably best for investors to take a lesson from failed mergers and take a wait and see approach until we definitively know what is going to happen between Energy Transfer and Williams.
The article All Those Brexit Headlines Covered Up This Huge News for Williams Companies and Equity Transfer Shareholders originally appeared on Fool.com.
Tyler Crowe has no position in any stocks mentioned.You can follow him at Fool.comor on Twitter@TylerCroweFool. The Motley Fool has no position in any of the stocks mentioned. Try any of our Foolish newsletter services free for 30 days. We Fools may not all hold the same opinions, but we all believe that considering a diverse range of insights makes us better investors. The Motley Fool has a disclosure policy.
Copyright 1995 - 2016 The Motley Fool, LLC. All rights reserved. The Motley Fool has a disclosure policy.