Alkermes' Revenue Soars, Projects an Exciting Year Ahead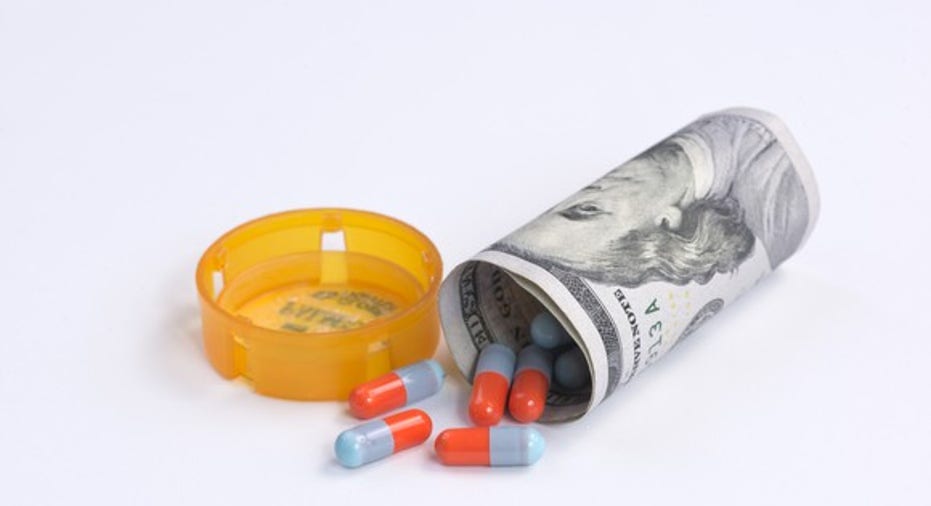 Alkermes (NASDAQ: ALKS),a drug developer that specializes in extended-release products and diseases of the central nervous system,released its fourth-quarter and full-year earnings results before the start of trading on February 15th. Here's a look at the company's results and details on management's expectation for the year ahead.
Alkermes Q4 results: The raw numbers
Data source: Alkermes. GAAP = generally accepted accounting principles. EPS = earnings per share.
Image source: Getty Images.
What happened with Alkermes this quarter?
Alkermes' top-selling drug, Vivitrol, continues to grow rapidly. Sales of this treatment for opioid and alcohol dependence came in at $62.1 million for the quarter, up 62% over the year-ago period.
Sales of Aristada, the company's extended-release version of theschizophrenia drug Abilify, grew to $17.3 million, up 276% over the fourth quarter of 2015, which is when it launched.
Manufacturing and royalty revenues related toJohnson & Johnson's schizophrenia drugs Risperdal Consta, Invega Sustenna/Xeplion, and InvegaTrinza/Trevicta dropped 1% to $74.0 million for the quarter.
Manufacturing and royalty revenues related toAcorda Therapeutics' multiple sclerosis drug Ampyra/Fampyra were$32.3 million, up 69% year over year.
Royalties from sales of diabetes drug Bydureon dipped 7% to $11.3 million.
Alkermes ended the quarter with $619 million in cash.
What management had to say
"We have built Alkermes to thrive in an increasingly challenging biopharmaceutical industry," said CEO Richard Pops.
Pops said his confidence stems from the strong growth prospects for both Vivitrol and Aristada, as well as from the company's burgeoning late-stage pipeline:
Management wasparticularly excited about the near-term prospects for Aristada. The company expects to win FDA approval for a new two-month dosing option of the drug by mid-year. He believes this will help the drug stand out in the highly competitive antipsychotic market.
Pops also commented further on the planned activities in 2017 related to Alkermes' pipeline:
Looking forward
CFOJames Frates told investors that the company expects to grow its top line by 20% in 2017, driven primarily by volume growth in both Vivitrola and Aristada. However, he also said the company is planning on making big investments in its commercial infrastructure to support the expected growth in Aristada and in anticipation of a 2018 launch of ALKS 5461.
Here's a look at management's guidance for 2017 compared to its results in 2016.
Data source: Alkermes.
The midpoints of this forecast fell a bit short of what Wall Street was expecting.
Regardless, Alkermes investors have plenty to look forward to in 2017. Vivitrol and Aristada look poised for significant growth, Phase 3 data readouts are expected on four separate pipeline products, and two New Drug Application submissions are planned. That positions the company well to deliver on its long-term target of producing more than $2 billion in annual revenue in the 2020's.
10 stocks we like better than AlkermesWhen investing geniuses David and Tom Gardner have a stock tip, it can pay to listen. After all, the newsletter they have run for over a decade, Motley Fool Stock Advisor, has tripled the market.*
David and Tom just revealed what they believe are the 10 best stocks for investors to buy right now...and Alkermes wasn't one of them! That's right -- they think these 10 stocks are even better buys.
Click here to learn about these picks!
*Stock Advisor returns as of February 6, 2017.
Brian Feroldi has no position in any stocks mentioned. The Motley Fool recommends Alkermes and Johnson and Johnson. The Motley Fool has a disclosure policy.