Alcoa Stock Can Shine Brighter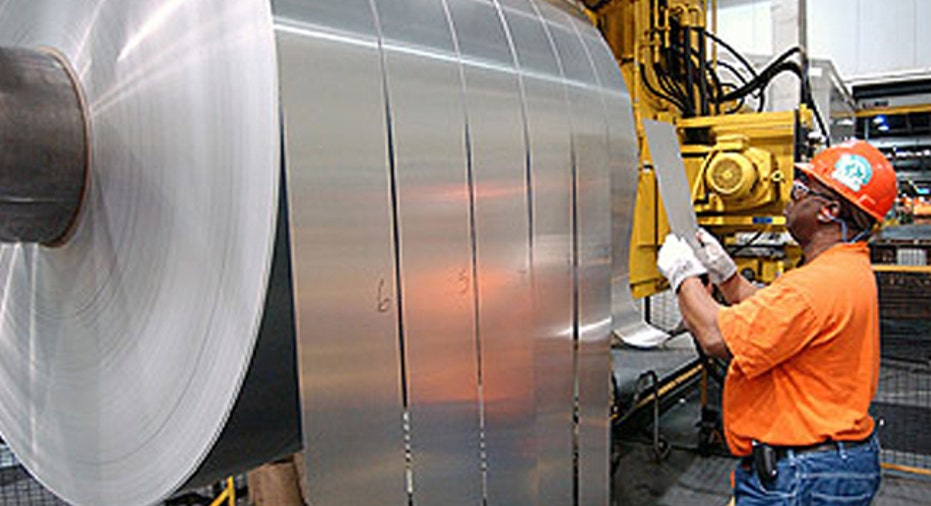 As go aluminum prices, so goes Alcoa.
That is no longer entirely accurate, and will be less so later this year. Yet, as the aluminum maker's split approaches, it still can't quite escape that legacy.
Before Alcoa's first-quarter earnings report Monday, the market is still valuing it as a pure commodities play without giving much credit to anything else. That underscores the argument for splitting Alcoa in the first place and suggests the stock is still underappreciated at current levels.
True, these results won't be spectacular. Revenue is expected to have dropped 12% from a year ago to $5.1 billion, according to analysts polled by FactSet.
The report comes as Alcoa is separating its profitable, faster-growing business units. The new company, dubbed Arconic, will focus on making multialloy manufactured goods for the aerospace and automotive sectors. The goal of the split, set for later this year, is for the two companies to increase Alcoa's cumulative stock-market value.
When Alcoa initially announced the separation in September, shares jumped more than 20%. Yet the stock gave back those gains and more following disappointing earnings and a difficult global macroeconomic environment.
After bottoming in January, the shares have directionally tracked the move in aluminum prices, a trend Alcoa knows all too well. The stock jumped nearly 50% over a seven-week stretch through early March, culminating around the same time that aluminum's price rebound fizzled. Aluminum has since given back some of its gains. So has Alcoa.
And yet, Alcoa's shares remain up nearly 20% from its most recent earnings release, a gain that seems easily justified. In fact, it should be more.
For one, Alcoa was unfairly punished earlier this year when anything tied to tumbling energy and materials prices was hit hard. Alcoa fell into that category, even though its traditional smelting and refining businesses makes up a much smaller part of its value today than its more lucrative downstream operations.
Furthermore, the turmoil surrounding China that hurt market sentiment globally has largely dissipated. Barring another near-term flare-up, calmer conditions should continue to bode well for the company.
Alcoa is getting over aluminum. Investors should, too.
Write to Steven Russolillo at steven.russolillo@wsj.com