Albertsons will buy chunk of Rite Aid that isn't going to Walgreens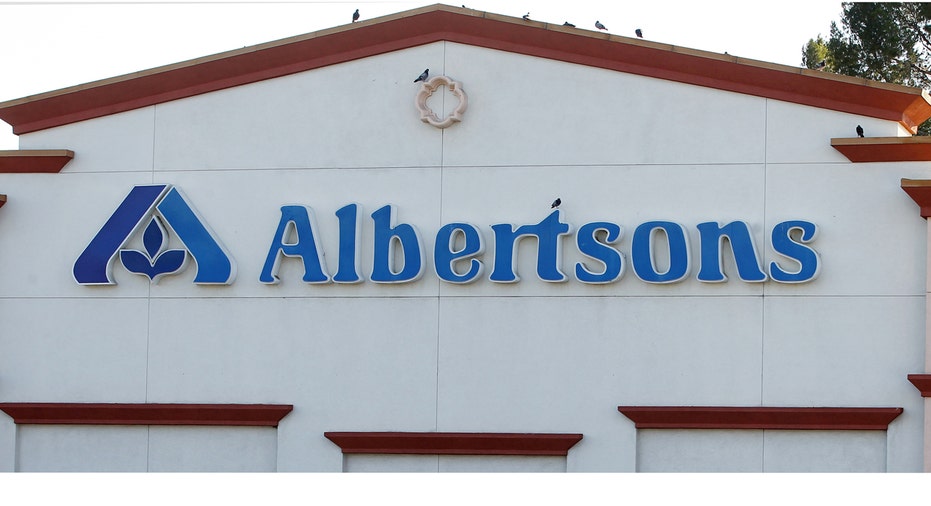 Albertsons Cos. plans to buy the rest of Rite Aid Corp. that isn't being sold to Walgreens Boots Alliance Inc. as retailers of all stripes scramble to respond to a rapidly changing consumer shopping landscape.
The drugstore chain and Albertsons have a combined value of around $24 billion, including debt, the companies said Monday. Rite Aid, which comprises thousands of drug stores and a benefits-management company with millions of members, has a market value of about $2.3 billion and is in the process of selling a chunk of its stores to Walgreens.
Following the proposed cash-and-stock deal, shareholders of closely held Albertsons, owner of Safeway and 19 other supermarket chains, would hold roughly 71% of the combined company, while Rite Aid investors would own the rest, they said.
The transaction would create a company with revenue of $83 billion and allow Albertsons to go public after more than a decade of ownership by private-equity giant Cerberus Capital Management LP. The grocer was on the brink of an initial public offering in 2015 but shelved the plan in the face of a dour profit forecast by rival Walmart Inc.
For Rite Aid, the third-largest U.S. drugstore chain, the deal represents another way to gain heft after the federal government blocked its full sale to Walgreens, which now plans to buy roughly 2,000 of Rite Aid's stores.
The chief executives of the companies said in interviews Monday that the merger is the best way for them to compete in businesses increasingly threatened by Amazon.com Inc., along with an emboldened Walmart.
Amazon is making a big push into food retail with its purchase of Whole Foods Market Inc. Walmart, in turn, has boosted its e-commerce offerings and the range of goods it sells, through a number of recent deals.
"We know that scale matters," said Bob Miller, Albertsons chief executive. "We continue to grow to compete with all competitors, not just Amazon."
John Standley, Rite Aid's CEO, said the merger will help the company expand its food offerings to stand out from CVS Health Corp., Walgreens and Walmart. It will also expand Rite Aid's e-commerce offerings given Albertsons' progress in that realm, said Mr. Standley, 54 years old.
"There is a ton of potential here," he said.
All three of the U.S.'s biggest pharmacy chains are now pursuing deals in a sign of the threats they face as customers increasingly shop online. CVS has agreed to buy health insurer Aetna Inc. , and Walgreens, in addition to the scaled-back Rite Aid deal, is in talks to buy drug distributor AmerisourceBergen Corp. , The Wall Street Journal recently reported.
The S&P index for drug retail has fallen 11% in the past year.
Mr. Standley is to serve as the new company's CEO, while Mr. Miller would act as chairman. Speculation as to who would succeed the 73-year-old Albertsons CEO had mounted in recent years.
"The truth is I'd like to work forever; I love what I do, but I'm going to be 74 in a month," Mr. Miller said.
The new company, to be based in both Boise, Idaho, and Camp Hill, Pa., would operate approximately 4,900 stores and 4,300 pharmacies across 38 states and Washington, D.C., with a heavy presence along the coasts. The company's new name is to be determined upon the deal's close, expected by the summer, the companies said.
Amazon's further push into grocery has caused supermarket stocks to tumble and prompted food retailers to search for deals in a sector known for razor-thin profits. A historic drop in food costs also hurt sales last year when it sparked a price war among grocers.
The executives said Monday that the merger will boost food and pharmacy delivery options for customers and help drive repeat sales. Supermarket shoppers tend to spend more and be more loyal when they shop for prescriptions along with food, the executives said.
Albertsons, owner of roughly 2,300 stores, had made a series of technology plays as sales in physical stores have softened. The company acquired the Plated meal-kit servicelast year, and is in the process of offering the popular boxes of premeasured ingredients to millions of store customers.
Albertsons reported disappointing sales last month. Executives at the time said they expect improvements this year and to slow new-store development to focus on technology investments.
Mr. Miller said the company hadn't closed the door on an IPO when the merger discussions began, but that the Rite Aid deal offers more benefits for shareholders and customers.
"This is more about a combination of two great companies that will create great value and grow sales, not just about being a public company, " he said.
The federal government will have to approve the deal. Albertsons and Rite Aid operate in many of the same markets, but have less sector overlap than Walgreens and Rite Aid, the companies said. Rite Aid today does sell food, and Albertsons operates pharmacies in its stores.
Mr. Standley said the company has sought to learn from the failed Walgreens deal, and that it believes the merger wouldn't stifle competition.
Write to Heather Haddon at heather.haddon@wsj.com