Alaska Air Group, Inc. Pulls Another Revenue Lever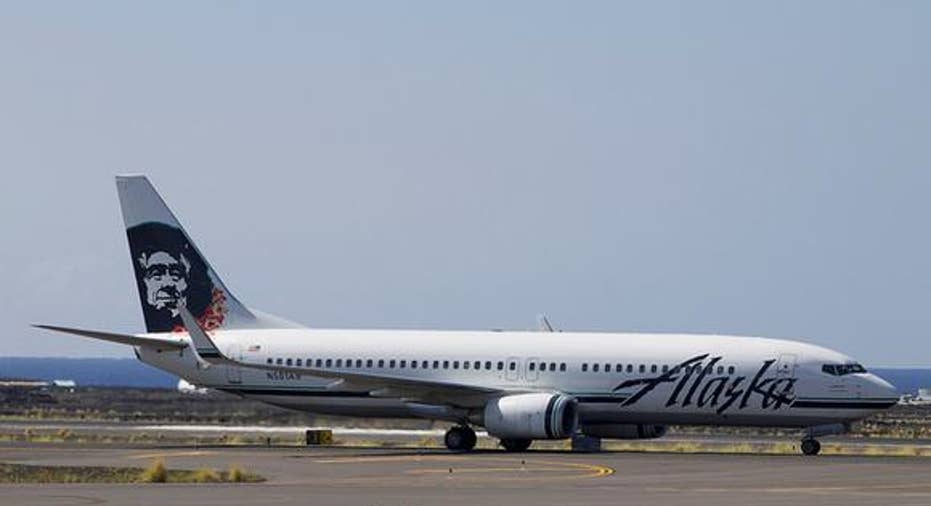 In the past two years, Alaska Air has faced a growing threat from Delta Air Lines in its home market of Seattle. Two years ago, Delta operated just 35 peak-day departures to 15 cities from Seattle. By this summer, Delta was up to 128 daily departures to 36 cities.
To combat the threat from Delta's expansion, Alaska has adopted a slew of initiatives to lower its unit costs and boost unit revenue. These moves have been extremely successful, as Alaska has continued to grow its earnings rapidly in the past two years.
Alaska Air Group Normalized Diluted EPS (TTM), data by YCharts.
The competitive landscape in Seattle could get even tougher in 2016 and beyond, with more growth from Delta as well as from other carriers. However, Alaska Air has found another new revenue driver: creating a true premium economy section.
First steps toward a premium economy productOne key ancillary revenue driver Alaska Airlines had been missing out on until recently was premium economy seating. Many travelers are willing to pay more to get a few inches of extra legroom. As a result, the vast majority of U.S. airlines -- including Delta Air Lines -- have added premium economy sections in recent years. Alaska was one of the last holdouts.
At its 2014 investor day, Alaska Air announced plans to start selling preferred seating in the first half of 2015. These are bulkhead and exit row seats with up to 9" of extra legroom. The preferred seats are priced at $15-$50, depending on how long the flight is, and include priority boarding and a free drink.
Alaska estimated that preferred seating would generate an additional $15 million or so in annual profit. Indeed, preferred seating revenue is almost pure profit since these extra-legroom seats already existed.
Going all-inAlaska's management has been extremely pleased by the performance of this preferred seating product. At the company's 2015 investor day on Thursday, Alaska Air announced that it will launch a full-fledged premium economy section -- simply called Premium Class -- in late 2016 on its 737-800, 737-900 (including the 737-900ER), and E175 fleets.
Alaska will be adding Premium Class seats to most of its fleet.
Premium Class seats will have at least 3"-4" of extra legroom compared to regular coach seats. They will also come with priority boarding, as well as other amenities that have not yet been determined.
From an investor perspective, there are two big differences between Premium Class and the current preferred seating product. First, there will be more Premium Class seats. While there are 12-18 preferred seats per plane today, Alaska's 737-800s will be outfitted with 30 Premium Class seats, and its 737-900s will have 24 Premium Class seats.
Second, it will be easier to book one of these seats. Alaska currently sells preferred seats for an extra fee (or as a free upgrade for elite-level frequent fliers) at the time of check-in: i.e., no more than 24 hours before the flight. By contrast, it will be possible to buy Premium Class seats at the time of booking. This should increase the number of premium economy seats that are sold rather than given away.
One more way to keep earnings growingCreating this expanded Premium Class section will entail some expense since it involves reconfiguring the cabin. Alaska will remove four seats from each 737-800 and three seats from each 737-900 to create space for the extra-legroom seats. That will put some upward pressure on unit costs, but management plans to offset this headwind through its fleet modernization project and productivity improvements.
By 2018, management expects the Premium Class section to generate more than $85 million in incremental annual profit. That would represent a nearly 7% increase relative to Alaska's operating profit over the past 12 months.
As long as Alaska continues to find new revenue drivers like this, it should be able to withstand rising competition in Seattle, whether from Delta Air Lines or anybody else.
The article Alaska Air Group, Inc. Pulls Another Revenue Lever originally appeared on Fool.com.
Adam Levine-Weinberg is long January 2017 $40 calls on Delta Air Lines, The Motley Fool has no position in any of the stocks mentioned. Try any of our Foolish newsletter services free for 30 days. We Fools may not all hold the same opinions, but we all believe that considering a diverse range of insights makes us better investors. The Motley Fool has a disclosure policy.
Copyright 1995 - 2015 The Motley Fool, LLC. All rights reserved. The Motley Fool has a disclosure policy.