Akzo Nobel to detail new strategic plan on April 19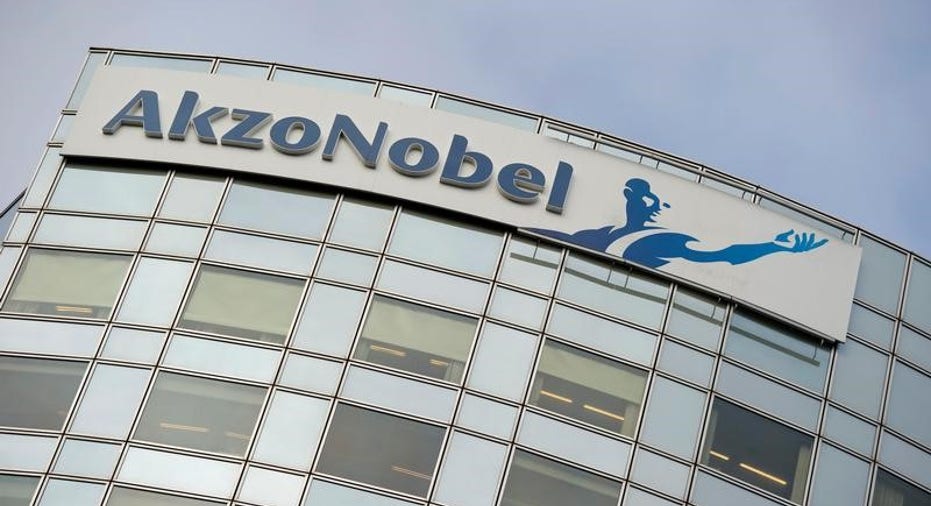 Akzo Nobel , the Dutch paints and coatings maker trying to avoid being taken over by larger U.S. rival PPG Industries , said on Tuesday it would detail its strategy to remain independent on April 19.
The company has said it wants to sell or float its chemicals division, which accounts for about a third of sales and profit, instead of merging with PPG.
Akzo Nobel said it would also publish first-quarter results on April 19 instead of April 24. The company's annual shareholders' meeting is scheduled for April 25.
Akzo has so far declined to engage in talks with PPG over its cash-and-shares takeover proposal, worth about 24.2 billion euros ($26.3 billion) at current prices, despite demands by a large number of its own shareholders that it do so.
(Reporting by Toby Sterling; Editing by Mark Potter)