Airlines Will Have to Fight for Slots in Tokyo Again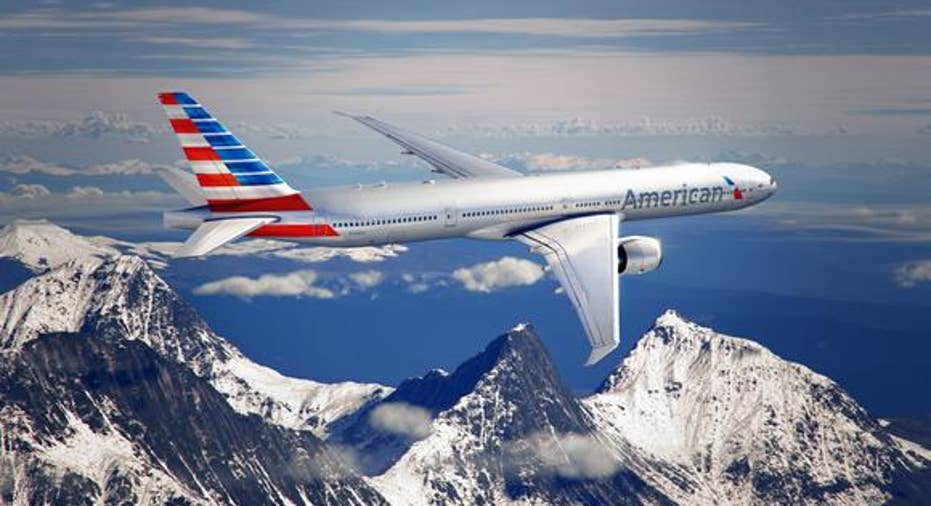 In the past few years, Delta Air Lines , American Airlines , United Continental , and Hawaiian Holdings have repeatedly clashed about four slots reserved for U.S. airlines at Tokyo's Haneda Airport.
Airlines have fought over access to Haneda Airport in recent years. Image source: American Airlines.
Now they're going to have to do it all over again. Last week, the Department of Transportation finalized its decision to start from scratch in allocating Haneda flights now that U.S. airlines will no longer be limited to overnight operations there.
Haneda Airport opens a little furtherFrom 1978 to 2010, Haneda Airport was closed to flights from the U.S. Long-haul international flights were all required to use the newer Narita Airport, which is nearly 40 miles from central Tokyo.
Since late 2010, the U.S. government has been allowed to allocate four daily flights to Haneda, but all takeoffs and landings have been relegated to the undesirable 10 p.m.-7 a.m. window. Japanese carriers have been allowed to operate another four daily roundtrips from Haneda to the U.S.
All four U.S. airlines that serve Haneda have been pushing the U.S. government to negotiate for better access to that critical airport. Delta has been particularly strident, calling for open access to Haneda.
The airlines are finally getting their wish, to some extent. In February, the U.S. and Japan reached a new agreement that will allow U.S. carriers to operate six daily roundtrips to Haneda Airport -- five of which will be during the daytime.
Delta goes its own way againFollowing this agreement, American Airlines, Hawaiian Holdings, and United Continental all asked the DOT to let them move their nighttime Haneda flights to the new daytime slots. If they (and Delta) had been allowed to do so, it would have left just one remaining daytime slot and one nighttime slot for the DOT to allocate.
United Airlines hoped to keep its Haneda slot without having to bid again.
Instead, the DOT plans to run a full allocation proceeding to determine which routes to Haneda would best serve the public interest. It thinks that daytime slots will make far more routes viable than was the case when Haneda operations were limited to the overnight hours. Most notably, routes to the eastern half of the U.S. -- which all failed previously -- may now be workable.
This means that some of the airlines that currently fly to Haneda could potentially lose their route authorities. Delta Air Lines was the only carrier to support this reallocation process.
Delta's gambit is unlikely to pay offBased on Delta's support for reallocating the Haneda slots, there's a good chance that it will request all five daytime slots. This would also fit with the company's long-standing demand that the U.S. pursue the removal of all restrictions on flights to Haneda Airport.
Delta believes that its mini-hub at Narita Airport is in grave danger. American Airlines and United Continental both have joint venture partners in Japan with hubs at both Narita and Haneda. This allows them to offer greater access to Haneda Airport and numerous connecting opportunities at both airports, which Delta can't hope to match.
Delta will likely argue that United and American already control half of the slots for U.S.-Haneda flights through their Japanese joint venture partners -- and that Delta should receive the other five daytime slots to create competition. (It might let Hawaiian Airlines keep the remaining nighttime slot.)
Delta may ask for all five daytime Haneda slots.
However, the DOT has shown a tendency to divide assets like these Haneda route authorities relatively evenly. The agency's main goal seems to be giving cities like New York, Chicago, Detroit, Washington, D.C., and Atlanta a shot at nonstop service to Haneda. It would be very surprising to see it hand out more than two (or, at most, three) frequencies to any one airline.
Who wins? Who loses?In all likelihood, this new route allocation proceeding won't lead to radical changes. American, Delta, and United all have the inside track in terms of moving their existing flights to daytime slots. The one possible exception is the Los Angeles-Haneda route, which American and Delta both serve today. The DOT may opt to drop one of those flights to provide more geographical diversity, but the loser would probably be awarded a different route.
In allocating the other two daytime slots, the DOT will look at which cities have the greatest demand for service to Haneda and will likely award the routes accordingly. New York, Chicago, and Detroit all seem like plausible options. Each of the legacy carriers has hubs in two of the three cities, so it should be a fair fight.
Hawaiian Airlines looks like the loser in this allocation proceeding. In a sense, it's a victim of its own success. Because its existing Haneda-Honolulu route has worked well during the overnight hours -- unlike other airlines' current Haneda flights -- the DOT will probably award it the remaining nighttime slot.
Hawaiian Holdings may not snag a daytime slot at Haneda Airport. Image source: Wikimedia Commons.
Given the DOT's interest in geographical diversity, Hawaiian is unlikely to secure a second route authority. By contrast, if it had been allowed to move its existing flight to a daytime slot, Hawaiian would have had a good chance of picking up the nighttime slot as a growth opportunity rather than a fallback option.
Even so, Hawaiian will end up no worse off than it is today. That's the nice thing about the DOT reallocating these routes -- it may be a bit of a headache, but all of the airlines should benefit.
The article Airlines Will Have to Fight for Slots in Tokyo Again originally appeared on Fool.com.
Adam Levine-Weinberg owns shares of Hawaiian Holdings, and United Continental Holdings, and is long Jan. 2017 $40 calls on Delta Air Lines, long Jan. 2017 $30 calls on American Airlines Group, and short Oct. 2016 $50 calls on Hawaiian Holdings, The Motley Fool is long Jan. 2017 $35 calls on American Airlines Group. Try any of our Foolish newsletter services free for 30 days. We Fools may not all hold the same opinions, but we all believe that considering a diverse range of insights makes us better investors. The Motley Fool has a disclosure policy.
Copyright 1995 - 2016 The Motley Fool, LLC. All rights reserved. The Motley Fool has a disclosure policy.