Airlines Are Fleeing Cuba Again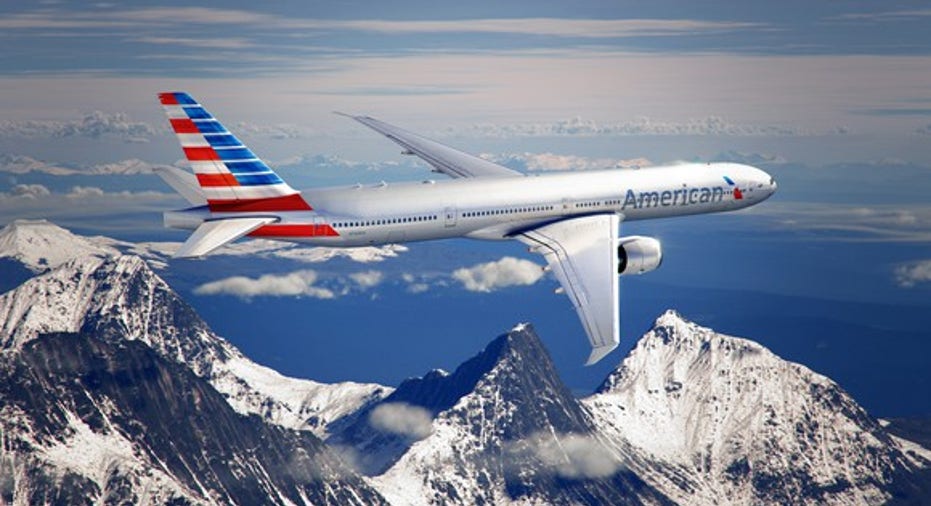 Just six months ago, a slew of U.S. airlines were eager to begin new routes to Cuba, after then-President Barack Obama eased restrictions on U.S.-Cuba travel. American Airlines (NASDAQ: AAL), JetBlue Airways (NASDAQ: JBLU), Southwest Airlines (NYSE: LUV), Delta Air Lines (NYSE: DAL), and Spirit Airlines (NASDAQ: SAVE) highlighted the list of carriers that began scheduled service to Cuba in late 2016.
However, it didn't take long for airlines to start to sour on Cuba. While it may become an attractive growth market in the long run, supply has dramatically outstripped demand for the past few months. Responding to this capacity imbalance, two smaller airlines -- Frontier Airlines and Silver Airways -- recently announced that they will pull out of Cuba altogether.
Frontier Airlines will drop its only route to Cuba in June. Image source: Pixabay.
Airlines have had a tough time in Cuba
Havana, Cuba's capital and largest city, lies just 100 miles from Key West, FL. In theory, that proximity to the U.S. could make Cuba a huge Caribbean tourist destination one day.
However, for now, U.S. government regulations restrict travel to Cuba. Importantly, pure tourism is not allowed, although it's not hard to qualify for one of the 12 categories of permissible travel. Furthermore, Cuba doesn't have the tourist infrastructure necessary to support a huge increase in visitor arrivals.
As a result, airlines have started to realize that they need to scale back their ambitious plans for Cuba, at least in the short run. Last month, American Airlines dropped one of two daily flights in each of three secondary Cuban cities. It also intends to switch from mainline to regional aircraft on some routes. JetBlue hasn't eliminated any flights, but it will switch to smaller aircraft on all of its routes to Cuba in early May.
Throwing in the towel
If American Airlines and JetBlue Airways -- the top two airlines in South Florida -- are having trouble making money in Cuba, everyone else is probably in worse shape.
Even the world's largest airline has had trouble making money in Cuba. Image source: American Airlines.
That's especially true for Silver Airways. Its fleet of 34-seat turboprops make it the highest-cost airline in the market. Given that Silver Airways had to deal with competition from American, JetBlue, and/or Southwest on most of its routes, it clearly faced an uphill battle.
Silver Airways started with 36 weekly flights spread across Cuba's nine secondary international airports. Late last year, it decided to slash its capacity in Cuba by 25%. And on Monday, it announced that it will drop all of its routes to Cuba by late April.
Meanwhile, ultra-low cost carrier Frontier Airlines operates just one daily flight to Cuba, connecting Miami and Havana. The company is positioning itself for an IPO later this year, so its management is especially unwilling to operate money-losing routes. As a result, Frontier will discontinue the Miami-Havana route in early June. There are plenty of other places where it can profitably deploy that capacity, especially during the peak summer travel season.
Good news for other airlines serving Cuba
As various airlines reduce their capacity to Cuba or exit the market entirely, it should help those that remain to improve their profitability.
For example, Silver Airways competes directly with JetBlue and Southwest on a number of routes from Fort Lauderdale to secondary cities in Cuba. It also competes indirectly with American Airlines, which serves many of the same cities from nearby Miami International Airport. Those three larger carriers should be able to carve up most of the traffic Silver Airways has been carrying.
Similarly, Frontier's decision to drop the Miami-Havana route should help Spirit Airlines, the only other ultra-low cost carrier flying to Cuba. Spirit plans to continue operating its two daily flights between Fort Lauderdale and Havana for the foreseeable future. American, JetBlue, Southwest, and Delta are also positioned to benefit from a more rational competitive environment. All five fly to Havana from South Florida.
It may still take a long time for Cuba flights to start producing significant profits for U.S. airlines. However, the more that airlines pull back on capacity in Cuba, the faster this march to profitability will occur.
10 stocks we like better than JetBlue AirwaysWhen investing geniuses David and Tom Gardner have a stock tip, it can pay to listen. After all, the newsletter they have run for over a decade, Motley Fool Stock Advisor, has tripled the market.*
David and Tom just revealed what they believe are the 10 best stocks for investors to buy right now... and JetBlue Airways wasn't one of them! That's right -- they think these 10 stocks are even better buys.
Click here to learn about these picks!
*Stock Advisor returns as of February 6, 2017
Adam Levine-Weinberg owns shares of Delta Air Lines, JetBlue Airways, and Spirit Airlines and is long January 2019 $10 calls on JetBlue Airways. The Motley Fool recommends JetBlue Airways and Spirit Airlines. The Motley Fool has a disclosure policy.