Ahead of the Bell: US consumer confidence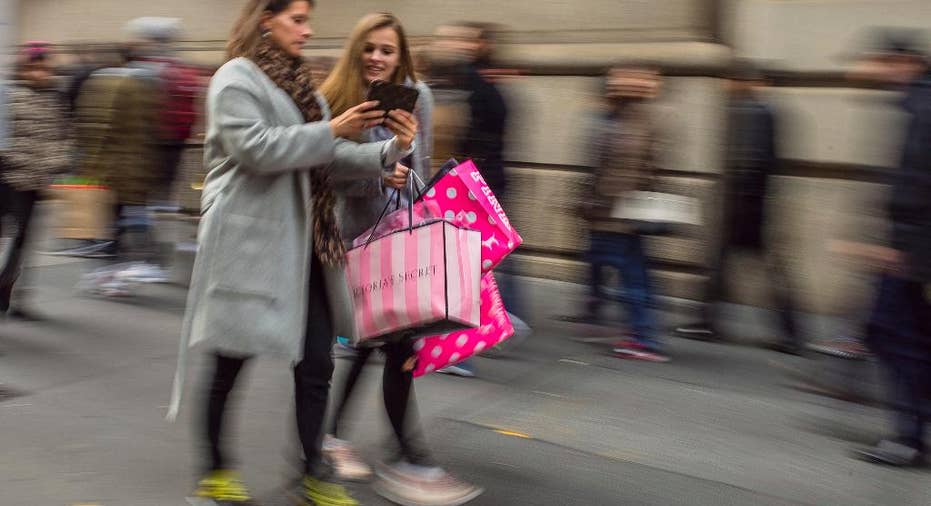 The Conference Board releases its November report on U.S. consumer confidence at 10 a.m. Eastern Tuesday
REBOUND: Economists believe business group's consumer confidence index will bounce back to 100.1 this month after slipping to 98.6 in October. Last month's retreat came after confidence hit a 20-month high of 103.5 in September.
SUPPORTING SPENDING: Despite the dip last month, confidence is strong enough to support consumer spending and economic growth.
Retail sales rose 0.8 percent in October and 1 percent in September, raising hopes for a brisk holiday shopping season. It's already off to a brisk start.
More than 154 million customers said they had shopped or planned to over the Thanksgiving weekend, up from 151 million a year ago, according to the survey conducted Friday and Saturday by the National Retail Federation and Prosper Insights & Analytics. And more were doing it online, as about 99.1 million went to the stores and 108.5 million shopped online.
A healthy job market has helped boost Americans' spirits. The unemployment rate is 4.9 percent, close to what economists consider full employment. Employers have added an average 181,000 jobs a month so far this year, down from 229,000 a month in 2015 but still solid.
Economists monitor the mood of consumers because their spending drives growth, accounting for almost 70 percent of U.S. economic output.
The American economy grew at annual pace of 2.9 percent from July through September, fastest pace since mid-2014. Consumer spending has been healthy — a contrast to a slump in business investment that hobbled the economy from late 2015 through mid-year.