Ahead of Its Model 3, Tesla to Discontinue Cheapest Model S Version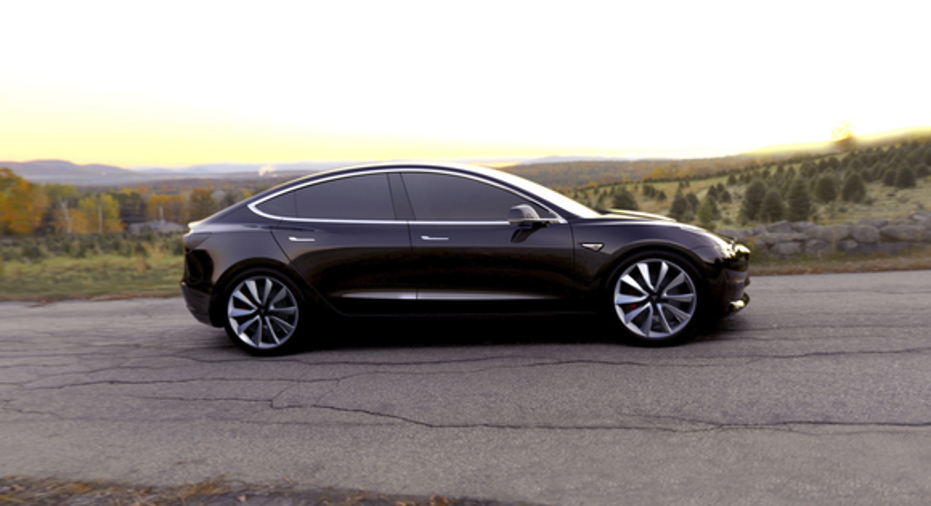 In emails sent to customers last week, electric-car maker Tesla (NASDAQ: TSLA) warned potential customers interested in its base 60 kilowatt-hour Model S -- which is the cheapest version of the fully-electric sedan available and has a starting price of $68,000 -- that April 16 would be the last day to order the vehicle.
A discontinuation of the 60-kWh Model S would increase the pricing gap between Tesla's upcoming $35,000 Model 3 and Tesla's pricier Model S -- a move that would help further distinguish the Model S as a higher-end option for customers.
Model S. Image source: Tesla Motors.
The 60 kWh variant's spotty history
Tesla's 60 kilowatt-hour Model S has a rollercoaster history.
As one of Tesla's initial battery configurations available for customers to choose when Model S was first launched in 2012, the battery capacity was ditched in 2015 for a new 70 kWh entry-level Model S.
Last summer, however, Tesla brought back the lower-capacity option, as customers reportedly expressed interest in buying the vehicle if the price were slightly lower. The value proposition was arguably more aggressive when Tesla brought back the 60 kWh Model S. This variant actually sported a 75 kWh battery, which customers could upgrade to via a software update for a fee at any time.
And now Tesla is ditching the 60 kWh variant yet again. The company says the move was made because most customers were upgrading to the 75 kWh version anyway. Furthermore, by removing the upgradeable 60 kWh option, Tesla says it will "simplify the ordering process" for its customers.
Is Model 3 the real reason?
But there's also good reason to believe the discontinuation of a 60 kWh Model S could have just as much to do with Tesla's upcoming Model 3. With the company planning to begin production of the lower-priced version in July, a fully optioned Model 3 could easily come close to Tesla's $68,000 starting price for Model S, creating some confusing choices for customers.
Model 3. Image source: Tesla Motors.
For instance, if Tesla charges an additional $10,000 on top of the Model 3's $35,000 base price for a larger battery capacity option, and if customers pay for Enhanced and opt for about $15,000 worth of additional upgrade options, this could easily get a highly optioned Model 3's price close the base 60 kWh Model S. And if Tesla offers several battery upgrade options, Model 3 pricing could rise to $70,000 or more.
As Tesla's planned production for Model 3 approaches, the company likely wants to be sure that Model S is differentiated from the Model 3 as a higher-end option. While the larger overall size of the Model S will likely play an important role in differentiation, Tesla will probably need more factors than this to truly set the vehicle apart as the company's flagship sedan.
Looking ahead, Tesla expects Model 3 to help total annual vehicle production rise from about 80,000 units in 2016 to 500,000 units in 2018. While management has said it expects Model 3 to drive most of this growth, there's no indication it expects the more expensive Model S and Model X sales to fall as Model 3 deliveries take off. It's likely, therefore, that Tesla will make significant efforts to further differentiate its Model S from Model 3 as production ramps up. The discontinuation of Tesla's 60 kWh Model S is likely just the first of many such moves.
10 stocks we like better than TeslaWhen investing geniuses David and Tom Gardner have a stock tip, it can pay to listen. After all, the newsletter they have run for over a decade, Motley Fool Stock Advisor, has tripled the market.*
David and Tom just revealed what they believe are the 10 best stocks for investors to buy right now... and Tesla wasn't one of them! That's right -- they think these 10 stocks are even better buys.
Click here to learn about these picks!
*Stock Advisor returns as of February 6, 2017
Daniel Sparks owns shares of Tesla. The Motley Fool owns shares of and recommends Tesla. The Motley Fool has a disclosure policy.