After Topping Ford, Tesla's Stock Value Nears GM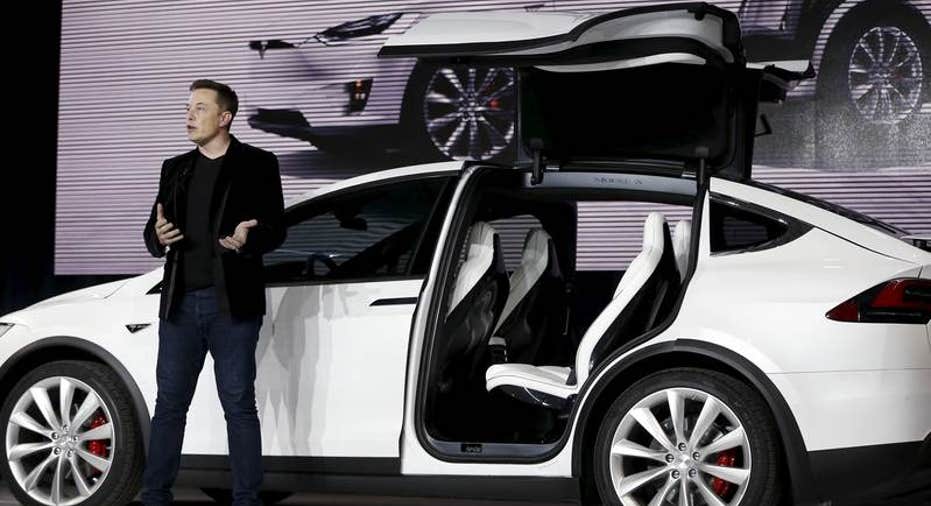 Corrected
A day after racing past Ford (NYSE:F), Tesla's (NASDAQ:TSLA) market value neared General Motors (NYSE:GM) on Tuesday.
The electric car maker has enjoyed a robust rally this week, thanks to a new disclosure that Tesla delivered a quarterly record of about 25,000 vehicles globally. That reflects a 69% increase year-over-year.
Shares climbed to another record high Tuesday of $304 a share. Tesla was up 1.3% at $302.62 in afternoon trading, valuing the company at approximately $49.3 billion. GM's market capitalization sits at $51.3 billion.
Ford is now the third-most valuable U.S. automaker with a market cap of $44.3 billion. The company's stock is down 10.7% over the past year, while GM is up 14.8% over the same period.
Tesla has rallied 22% in 12 months, gaining roughly 41% since the start of 2017.
Although Tesla is now valued more than Ford, sales of the Model S and Model X are just a fraction of what Detroit's largest automakers deliver.
GM's first-quarter sales totaled 689,521 vehicles in the U.S. alone. Ford sold 617,302 vehicles during the first three months of 2017.
"Let's remember, Ford makes money – a lot of it. Tesla has yet to turn a profit. Tesla's investor base includes speculators, many of them betting it will be bought," Michelle Krebs, executive analyst at Autotrader, said in an email. "The real test is coming for Tesla when it launches the Model 3, which is intended to be a high-volume mainstream-priced electric car and the vehicle that is supposed to push Tesla to profitability."
This story was corrected to reflect that Tesla did not surpass GM's market value Tuesday.