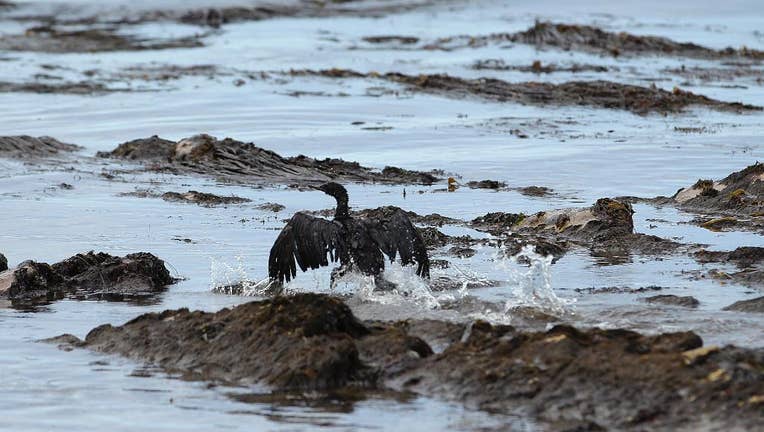 A U.S. Senate committee is holding a field hearing on pipeline safety Friday following a recent surge in accidents, including oil spills that fouled a Montana river and a scenic stretch of Southern California coastline.
The hearing at Montana State University, Billings comes after a boom in U.S. energy production reversed years of declines in the number of pipeline mishaps.
Montana Republican Sen. Steve Daines said he requested the Senate Commerce, Science and Transportation Committee examine challenges faced by inspectors from the U.S. Department of Transportation.
More than 30,000 gallons of oil spilled into the Yellowstone River in January from a Bridger Pipeline LLC line near Glendive, shutting down the eastern Montana city's water supply.
In May, a corroded pipeline owned by Plains All American released at least 101,000 gallons of crude near Santa Barbara, California.
Both accidents remain under investigation, according to federal officials.
In 2014, there were 445 pipeline accidents spilling a combined 1.9 million gallons of hazardous liquids, which include crude oil. That's roughly 30 percent more accidents than the annual rate prior to 2008, when domestic oil production started to ramp up due largely to expanded production of shale oil in the Northern Plains and Texas.
Montana Democratic Sen. Jon Tester and Nebraska Republican Sen. Deb Fischer also are scheduled to attend Friday's hearing. Fischer said she's particularly interested in safety concerns in rural areas.
There are roughly 2.6 million miles of pipeline nationwide, according to the Transportation Department's Pipeline and Hazardous Materials Safety Administration.
As new lines have been added and accidents have drawn attention to gaps in federal oversight, the pipeline agency has added more than 100 new positions, most of them responsible for inspections and enforcement.