After Earnings, Is IBM a Buy?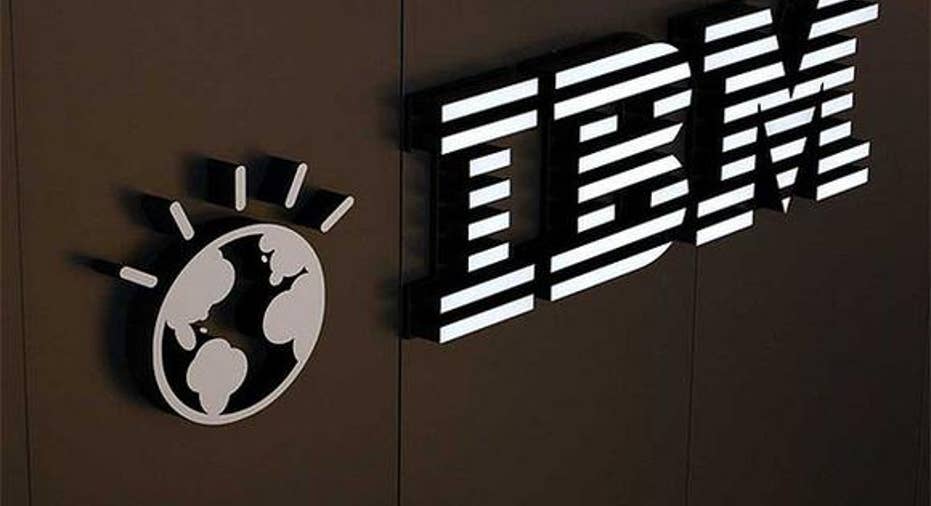 Based on investors' initial, negative reaction following the release of IBM's Q1 earnings on April 18, it appears folks aren't ready to measure its results on the performance of its strategic imperatives units. Despite beating vaunted analyst estimates on both the top and bottom lines, IBM shareholders were punished for either its 4.6% drop in total revenue, or its earnings-per-share (EPS) forecast of "at least" $13.50 for 2016, depending on who investors choose to believe.
The EPS concerns are legitimate, but the pundits' disappointment with IBM's revenue of $18.7 billion is nothing short of baffling. Did anyone who follows IBM really expect year-over-year revenue growth, given that CEO Ginni Rometty's "strategic imperatives" are still in the relatively early stages?
No, 16 straight quarters of revenue declines is nothing to brag about, but long-term investors considering IBM stock should be centered on the growth -- or lack thereof -- of its cloud, cognitive computing, Internet of Things (IoT), security, and big data results. Those will determine IBM's future.
Image source: IBM.
Just the factsNot surprisingly, legacy hardware and operating systems (OS) software sales took yet another hit in Q1, dropping 20.6% after adjusting for currency headwinds, to just $1.7 billion. That has been, and will continue to be, a recurring theme as IBM focuses on growing sales of its cloud-based, data-intensive solutions.
Towards that end, IBM reported a decent first quarter. After several quarters of stellar growth, IBM's technology solutions and cloud platforms unit grew a relatively meager 1.9% last quarter after currency adjustments, to $8.4 billion. However, on an annual basis, IBM's cloud sales are tracking at an impressive $10.8 billion, which is in line with industry-leading Microsoft's more than $10 billion annual cloud revenue run-rate, as of last quarter.
IBM now reports its key segment results as separate line items rather than lumping them together, so investors are able to get a better a handle on how its strategic imperatives initiatives are performing. Toward that end, 2016's Q1 was sound, if not spectacular.
Cognitive solutions revenue of $4 billion, along with IBM's 36% jump in cloud sales, pushed its strategic imperatives sales to a combined $29.8 billion in the trailing-12-month period, and that now accounts for 37% of IBM's total revenue. The icing on IBM's strategic imperatives cake was its 46% jump in "cloud delivered as a service." Most industry pundits expect that particular niche will lead the way in the fast-growing cloud market.
Cloud infrastructure revenue is little more than a means to get data in-house. Cloud solution providers like IBM and its sometimes friend, sometimes competitor Microsoft that offer a suite of Software-as-a-Service (SaaS) solutions, will eventually win the day. And as Rometty and team demonstrated in Q1, crunching data and providing customers with actionable results is what it does particularly well.
A reality checkIBM has invested heavily in its strategic imperative divisions in the past year, and it did again last quarter. IBM reported a whopping $3.6 billion in capital expenditures in Q1, most of which were related to its 10 acquisitions in the quarter. That, combined with a nearly across the board increase in administrative and research expenses, squeezed margins fairly dramatically last quarter.
IBM's gross margins were 46.5% in Q1, down from 2015's 48.2%, and much of its net income was thanks to a huge tax provision that added nearly $1 billion to the bottom line. If investors are looking for something to not like about IBM, increased expenses, declining margins, and a "padded" bottom line thanks to a tax break are legitimate concerns. Total revenue in the midst of a complete transformation? Not so much.
Based on the last couple of days of trading, IBM investors are starting to recognize the initial "concerns" were a bit overblown. Priced at just 10 times future earnings and boasting a 3.5% dividend yield, growth and income investors should take a look at IBM with a focus on its strategic imperatives growth, not its top line -- yet.
The article After Earnings, Is IBM a Buy? originally appeared on Fool.com.
Tim Brugger has no position in any stocks mentioned. The Motley Fool owns shares of Microsoft. Try any of our Foolish newsletter services free for 30 days. We Fools may not all hold the same opinions, but we all believe that considering a diverse range of insights makes us better investors. The Motley Fool has a disclosure policy.
Copyright 1995 - 2016 The Motley Fool, LLC. All rights reserved. The Motley Fool has a disclosure policy.