After Earnings, I'm Not Touching Apple Inc. Stock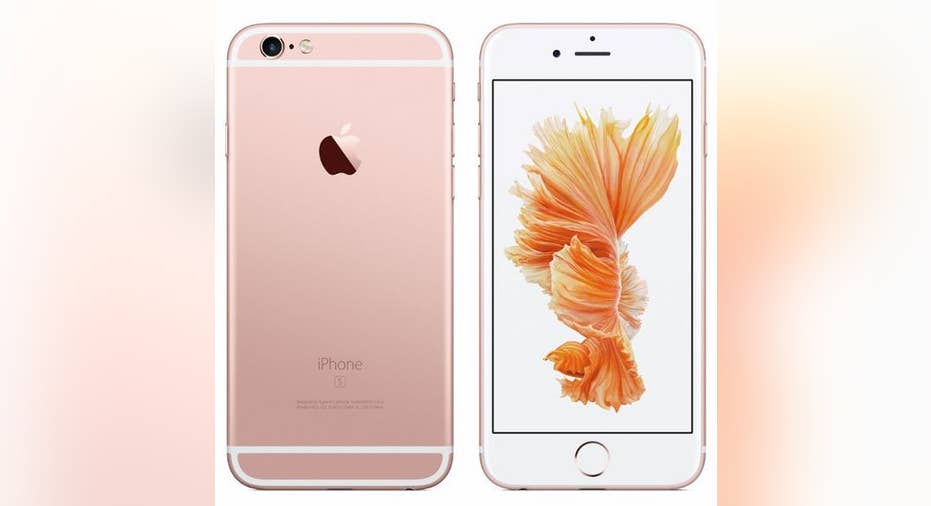 Image credit: Apple.
On April 26, Apple reported earnings for its second fiscal quarter and issued guidance for its third fiscal quarter. The second-quarter results were worse than expected, with revenue coming in at just $50.6 billion -- a figure down $7.2 billion from a year prior. Apple had previously guided to revenue of between $50 billion to $53 billion, so these results missed the midpoint of the guide.
As if these poor results weren't already bad enough, the company dropped something of a bombshell in terms of guidance. Revenue is expected to be in the range of just $41 billion to $43 billion, widely missing a consensus of $47.32 billion.
A year ago, Apple brought in $49.6 billion, so at the midpoint of this guidance, revenue is expected to be down 15% year over year, an acceleration from the decline seen in the most recent quarter.
This is an extremely poor showing from the iDevice maker. Let's take a closer look at the details.
Two silver liningsThere is no spinning these results -- they're quite poor. However, there are two silver linings here: Apple says that in the current quarter it intends to bring down channel inventory by more than $2 billion.
First, If we add this $2 billion back to the revenue guidance, we get an "apples to apples" revenue figure of around $44 billion. This is still down substantially year over year (approximately 11.3%), and it's still lower than where consensus estimates sat, but it's not as horrifying as the headline numbers would suggest.
The second is that the company seems to be experiencing strong demand for the iPhone SE; management says that it's currently supply constrained. Perhaps this could be a source of upside in coming quarters once supply comes into balance with demand.
None of Apple's core hardware businesses grewThe most troubling thing from the report is that all of Apple's hardware businesses saw double-digit year-over-year declines in the first quarter. iPhone revenue down 18%, iPad revenue down 19%, and Mac revenue -- which has typically been a reliable but relatively unexciting business segment for the company -- was down 12%.
Apple's "Other Products" business, which includes Apple Watch, saw a 30% year-over-year boost (though how sustainable this will be is up for debate) and its services business was up 20%. Unfortunately for Apple, these businesses aren't anywhere near large enough to offset the declines in its core hardware businesses.
I'm staying away from this stockAs of writing, Apple shares are down 8.41% in the after-hours session. The Street appears to have been expecting weak results, but both the fiscal second-quarter miss and the very substantial fiscal third-quarter guidance miss aren't to be taken lightly.
Though Apple CEO Tim Cook repeatedly expressed his long-term confidence in Apple's business, its product pipeline, and the smartphone market as a whole, I don't think that investors should buy this on blind faith.
The high end of the smartphone market is proving to be a challenging place to be, and despite the apparent share gains that Apple seems to be seeing (Cook claimed that the number of switchers from Android was the highest in the first half of Apple's fiscal 2016 than in any other six-month period), Apple's business is still declining.
Apple's best hope is to put out an incredibly strong iPhone 7 later this year, but even if it does, this is hardly a guarantee that the company will see a snap-back in iPhone sales in the coming fiscal year.
I will be staying on the sidelines for now, as I believe there is likely downside from even the current levels seen in after-hours trading and not much in the way of a potential catalyst for the next five months or so.
The article After Earnings, I'm Not Touching Apple Inc. Stock originally appeared on Fool.com.
Ashraf Eassa has no position in any stocks mentioned. The Motley Fool owns shares of and recommends Apple. Try any of our Foolish newsletter services free for 30 days. We Fools may not all hold the same opinions, but we all believe that considering a diverse range of insights makes us better investors. The Motley Fool has a disclosure policy.
Copyright 1995 - 2016 The Motley Fool, LLC. All rights reserved. The Motley Fool has a disclosure policy.