After ARIAD's Acquisition, These 3 Cancer Drug Stocks Could Be Next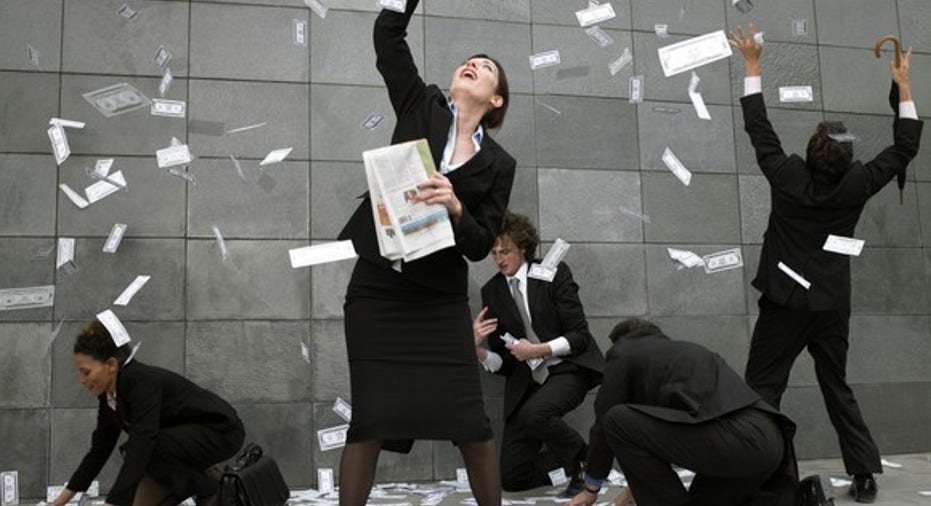 Japanese drugmakerTakeda Pharmaceutical Company(NASDAQOTH: TKPYY)announced yesterday that it's acquiringARIAD Pharmaceuticals(NASDAQ: ARIA)for $24 per share, or $5.2 billion. The deal removes yet another commercial-stage cancer drugmaker from the market, and the lofty price paid by Takeda, which represented a 75% premium to ARIAD Pharmaceuticals' prior closing price, suggests that the appetite to pay up for promising cancer drug companies remains healthy.
Following ARIAD Pharmaceuticals' acquisition, I think pressure could mount forArray Biopharma(NASDAQ: ARRY),Seattle Genetics(NASDAQ: SGEN), and Exelixis (NASDAQ: EXEL)to put themselves up for sale. Should these cancer drug stocks be a part of your portfolio? Read on to find out.
Image source: Getty Images.
A bit of a gamble, but still a possible target
Array BioPharmafiled for FDA approval of its melanoma drug binimetinib in June, and an FDA decision is expected sometime in the second quarter of this year.
If approved, binimetinimb could offer new hope to patients with NRAS-mutant melanoma. A common cancer, there were 76,380 new cases and over 10,130 deaths because of melanoma last year, and about 20% of those patients have the NRAS-mutation.
In trials, median progression-free survival for patients with advanced NRAS-mutant melanoma was 2.8 months on binimetinib versus 1.5 months for the chemotherapy dacarbazine. Patients with NRAS-mutant melanoma who had been previously treated with immunotherapy had progression-free survival of 5.5 months, compared to 1.6 months for dacarbazine.
Making Array Biopharma even more attractive to a potential suitor, though, is the potential for binimetinib's use beyond NRAS-mutated patients. Phase 3 trial results suggest that using binimetinib alongside Array Biopharma's exploratory drug, encorafenib, can improve progression-free survival for melanoma patients with BRAF-mutations, too. The median progression-free survival for patients treated with bini/enco was 14.9 months versus 7.3 months for patients treated with dacarbazine, and since up to 50% of melanoma patients are BRAF-positive, that patient population represents a far bigger market opportunity.
Proven product plus sales growth make this one a buy
Seattle Genetics' Adcetris is used to treat Hodgkin lymphoma patients whose disease has returned after a stem-cell transplant, or following at least two chemotherapy regimens, and last summer, the company reported results from a phase 3 trial that may pave the way for Adcetris' use in advanced mature T-cell lymphoma, too.
Adcetris' third-quarter sales clocked in at $70.1 million in the U.S. and Canada, where Seattle Genetics maintains sole rights to market it, and the company pocketed another $12.2 million in royalty revenue from Takeda on Adcetris sales outside of those two markets. In both cases, sales were up nicely from a year ago.Adcetris' U.S. and Canada revenue was $59.1 million, and its royalty revenue was $9.7 million in the third quarter of 2015.
Seattle Genetics is also evaluatingAdcetris as a front-line therapy in Hodgkin lymphoma, and results are anticipated later this year. Assuming Adcetris' can continue to win use in its current approved setting, and results from the front-line trial pan out, it wouldn't surprise me if another company acquires this one.
This could be the best of the bushel, given its blockbuster sales opportunity
Perhaps the most intriguing acquisition target of these three is Exelixis. The company's advanced kidney cancer drug, Cabometyx, is off to a fast start, generating annualized sales of $120 million in Q3. However, that nine-figure run rate could be the tip of the iceberg.
Afinitor, another second-line drug for advanced kidney cancer, is a billion-dollar blockbuster, and so far, Cabometyx has only captured 20% market share in the second-line setting and 35% market share in the third-line setting. Additionally,recent trials suggest Cabometyx could eventually displace Sutent as the go-to drug in the first-line setting.
In head-to-head trials, Cabometyx patientsexperienced a 31% decrease in risk of death or cancer progression versus Sutent at a median 20.8 months. Progression-free survival was 8.2 months on Cabometyx and 5.6 months on Sutent. Further, Cabometyx outperformed Sutent on overall survival, too.
If the FDA gives Cabometyx the OK for first-line patients, then its efficacy advantage over Sutent may be worth hundreds of millions of dollars. Through the first nine months of 2016, Sutent's sales totaled $823 million.
Cabometyx's potential undeniably makes this company intriguing, and while Exelixis won't come cheap,Takeda paid 22 times forward sales to buyARIAD Pharmaceuticals, and that multiple suggests Exelixis' take-out valuation of could be as high as $7.1 billion.
10 stocks we like better than Exelixis When investing geniuses David and Tom Gardner have a stock tip, it can pay to listen. After all, the newsletter they have run for over a decade, Motley Fool Stock Advisor, has tripled the market.*
David and Tom just revealed what they believe are the 10 best stocks for investors to buy right now...and Exelixis wasn't one of them! That's right -- they think these 10 stocks are even better buys.
Click here to learn about these picks!
*Stock Advisor returns as of January 4, 2017.
Todd Campbell has no position in any stocks mentioned.Todd owns E.B. Capital Markets, LLC. E.B. Capital's clients may have positions in the companies mentioned. Like this article? Follow him onTwitter where he goes by the handle@ebcapitalto see more articles like this.
The Motley Fool owns shares of and recommends Exelixis. The Motley Fool recommends Seattle Genetics. The Motley Fool has a disclosure policy.