Affordable fashion site launches hashtag-heavy revolution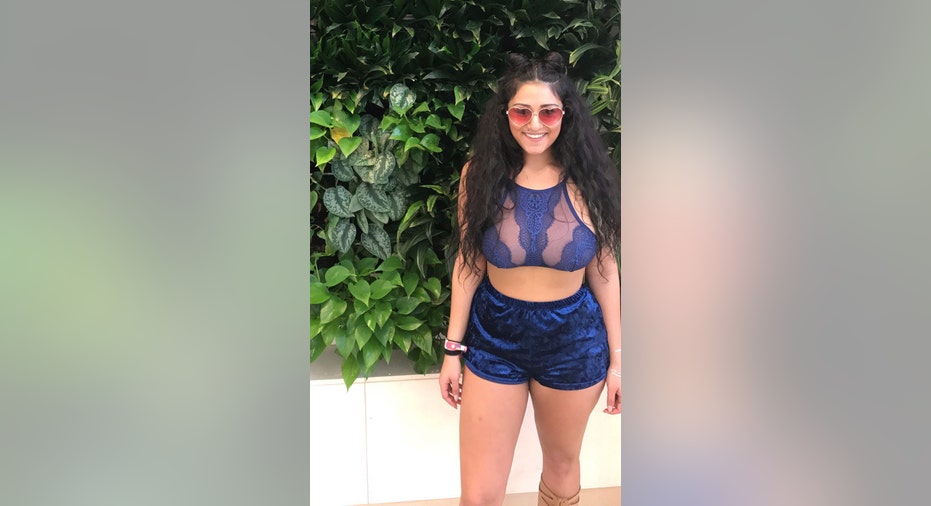 Cardi B's climbing her way up, professionally speaking, but she's not above a bargain fashion moment.
The brash rapper regularly shouts out the online retailer Fashion Nova, along with La La Anthony and other celeb hawkers for the fast-fashion phenom that owes its rapid success to their high profiles and a stable of lesser-known bloggers and stylists who amp up the company's hype on Instagram.
To paying customers, especially hard to fit ones, Fashion Nova symbolizes a revolution in terms of access to trendy, affordable clothes. To detractors, the Los Angeles-based company that took off around 2014 and has a handful of brick-and-mortar stores has turned thousands of teens and millennial-ish women into basic. ... Well, you know the rest.
One thing is sure: The marriage is solid between the company and enthusiasts under the unifying #NovaBabe and a unique pride more frenetic than that for larger competitors that include Zara, Forever 21 and H&M.
Skinny and well-ripped jeans are Fashion Nova staples, along with skimpy shorts, cropped and plunging two-piece sets, and asphyxiatingly tight, truly strappy and ultra-lacy dresses of all kinds, but also basics like sneakers, roomy sweaters and an array of inexpensive accessories.
There's a sexy flash to the NovaBabe, including plus sizers who feel underserved when it comes to trends.
The problem with Fashion Nova, said Texas YouTuber Ose Prather, is this: "All of these girls are beginning to look like clones of each other. They have long, flowy hair, they got Kylie Jenner lips, they got booties for days. They all have the same outfit on."
Eight months ago, Prather posted a video saying just that, earning herself some haters. She's sorry, not sorry.
"They want to be, like, super fast, faster than stores like Forever 21 and Charlotte Russe and all those anchor stores in the mall," Prather said in a recent interview. "These days, people just love trends and they want things fast and they want to be noticed a lot more than in the past. Fashion Nova is dropping new clothes, like, every week."
She's not kidding. The company cranks out 600 to 900 new designs weekly with the help of a staff of about 600 as it stalks what's social media popular in the moment.
Prather, 31, considers herself "not young, but not old either" as she regularly weighs in on a more classic, covered up but still sexy style on her YouTube channel. The heat she faced came when she said Fashion Nova was turning customers into an army of "basic bitches."
"I think maybe Fashion Nova is becoming too fast fashion," she told the AP. "(That) was just my way of saying all y'all look the same. All y'all dress the same."
Kianna Watler, a 21-year-old college senior in Lexington, Kentucky, doesn't see it that way.
The Boston native recently lost more than 75 pounds and headed straight to Fashion Nova to find her new style at a price she can manage. That includes the outfits she wore to celebrate her 21st birthday at Coachella as she figured out an entirely new fashion perspective once her body changed.
"They have styles that we can't find around here," Watler said. "Here, at the mall, everything is just kind of plain but on Fashion Nova you can find everything. And the stuff doesn't look cheap like at other stores I can afford."
She said she's definitely not into the behind-bearing shorts and some of the more out-there looks that are plentiful on Fashion Nova, but she bought a velvet pair of shorts for Coachella that offered her level of coverage and style.
Celebrity stylist June Ambrose called Fashion Nova "the new Gap," only seriously sexed up. But "basic" isn't really the right word for the styles they sell, she said.
"It has liberated individuals into expressing their sexuality in an overtly provocative way. It makes it really simple for girls who are very proud of their bodies," Ambrose explained. "Let's just call it effortless."
Richard Saghian, founder and CEO of Fashion Nova, called it the "fastest of the fast." Of Cardi B, he said she started shouting out Fashion Nova as a customer about two years ago and is now a partner, paid in free clothes, along with other influencers of the company's choosing. He plans to expand his brick-and-mortar stores beyond his current five in the Los Angeles area while continuing to expand his online business.
"There aren't many companies that are creating clothes as fast as we are," he said. "There aren't many companies that post on social media every 30 minutes. We bring so many trends every day. This is not like the Gap."
Renee Cafaro, U.S. editor of the plus-size fashion magazine Slink, said the beauty of Fashion Nova is its ability to generate social media buzz. It's everywhere, especially among the hard to fit, she said. Purchases are shipped with postcards declaring, "We (heart) the Gram," urging customers to post photos of their new duds with the NovaBabe hashtag.
"Word of mouth is where they excel. But also they have the largest selection of trendy fast fashion for plus," Cafaro said. "They always have a myriad of different trends going on at the same time. If you see it on Cardi B today you're going to get it on Fashion Nova very, very soon."