Aetna's Obamacare Exit May Trigger Domino Effect as Deadline Looms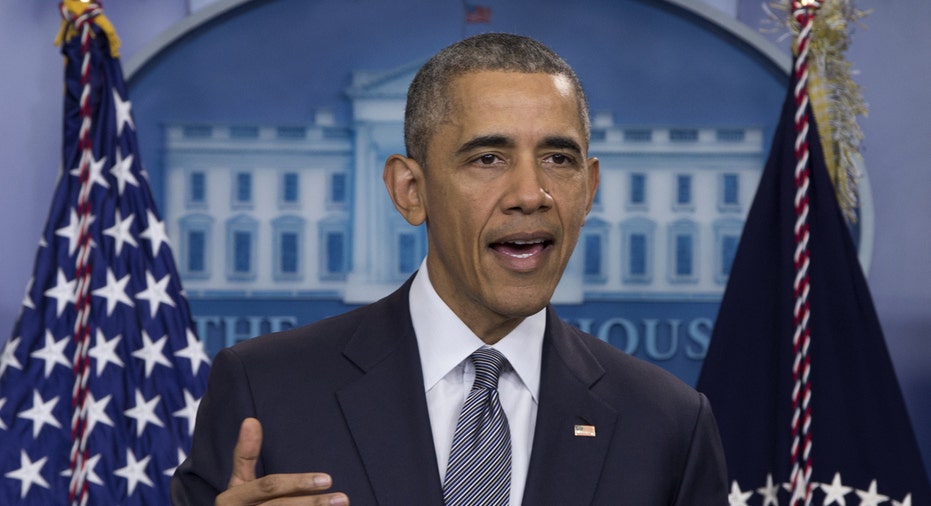 The deadline for most companies to decide whether they will sell plans on the ObamaCare marketplace next year is June 21, as instability on the exchanges and rising costs continue to discourage companies from participating.
On Wednesday, Aetna (NYSE:AET) became the latest major health insurance company to commit to completely exiting the ObamaCare marketplace in 2018, citing exorbitant costs.
"Our individual Commercial products lost nearly $700 million between 2014 and 2016, and are projected to lose more than $200 million in 2017 despite a significant reduction in membership. Those losses are the result of marketplace structural issues that have led to co-op failures and carrier exits, and subsequent risk pool deterioration," the company said in a statement Wednesday.
Here is look at the deteriorating ObamaCare landscape, where many Americans face a real risk of losing coverage in 2018.
Insurers That Have Exited
In addition to Aetna, Humana (NYSE:HUM) announced earlier this year it would not participate on the ACA exchanges next year.
Anthem (NYSE:ANTM) is contemplating exiting some, if not all, of its positions next year, CEO Joseph Swedish said during an April earnings call.
"Recognizing the level of volatility in the individual ACA-compliant product offerings, we are assessing our marketfootprint in 2018 as well as rate increases necessary to reflect the underlying morbidity and expected costs of this population," he said.
If Anthem did decide not to participate, it would leave nearly 250,000 customers without coverage options.
The United States' largest health insurer, UnitedHealth (NYSE:UNH), has also already exited most of its exchange positions.
UnitedHealthcare and #Obamacare
2016: Exchanges in 34 states
2017: Exchanges in 3 states
2015 & 2016: Lost over $1 billion on Obamacare

— Fox News Research (@FoxNewsResearch) May 5, 2017
Areas with Little to No Coverage
Five states—Alabama, Alaska, Oklahoma, South Carolina and Wyoming— and 31 percent of counties across the country currently only have one ObamaCare exchange provider.
In 2018, 16 counties in Tennessee could have no coverage under the Affordable Care Act, though Blue Cross Blue Shield said earlier this week it may step in to fill those gaps. Meanwhile the law is on life support in Iowa where the last major insurer, Medica, has threatened to pull out unless there is "swift action by the state or Congress to provide stability," following Aetna and Wellmark Blue Cross & Blue Shield's withdrawal from the state.
The former CEO of Molina Health (NYSE:MOH) threatened to pull out of the exchanges at the end of April if Congress failed to extend subsidies for healthcare support for low income individuals. Under those circumstances, Dr. J. Mario Molina told FOX Business earlier in April the entire ObamaCare marketplace would likely "collapse."
Rising Costs
Rising costs are not only a problem for health insurance companies, but rising premiums will plague consumers next year as well. Average premiums are set to rise by more than 20 percent in at least three states that have already posted rates—Maryland, Virginia and Connecticut, according to data compiled by Bloomberg. CareFirst Blue Cross Blue Shield will request a more than 50 percent rate increase in Maryland, a 35 percent increase in northern Virginia and a 29 percent increase in Washington, D.C., according to The Washington Post.
CareFirst Blue Cross Blue Shield forecasted by the end of 2017 it will have lost $600 million collectively as a result of its participation in the ObamaCare marketplace, The Washington Post reported.
No Quick Fix?
Health and Human Services Secretary Tom Price on Wednesday described Aetna's exit from the ObamaCare marketplace as a call to action to repeal the Affordable Care Act.
"Aetna's decision to completely withdraw from the ObamaCare exchanges adds to the mountain of evidence that ObamaCare has failed the American people. Repealing and replacing it with patient-centered solutions that stabilize the marketplace to bring down costs and increase choices is the only solution," Price said.
The revised GOP health care bill passed the House of Representatives last week and will move on to the Senate to be amended. House Speaker Paul Ryan told Fox News Tuesday he is hopeful the Senate will pass the bill within "a month or two."