Aerospace and defense industry welcomes Trump victory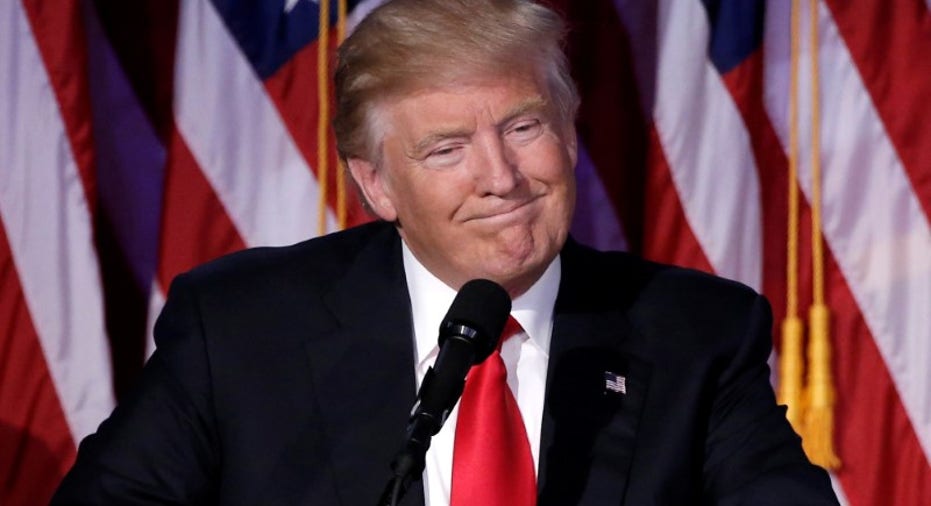 Aerospace companies and lobbying groups embraced Donald Trump's presidential victory on Wednesday, setting aside fears that his policies would depress sales, shatter global alliances and roll back trade agreements.
Defense contractors in particular stand to benefit from a Trump presidency, given his pledges to beef up the U.S. military.
Boeing Co , which is finalizing a deal to sell jetliners to Iran, congratulated Trump and members of Congress and said it looked forward to working with them to promote global economic growth and protect workers.
The warm response from the world's No. 1 plane maker echoed friendly overtures from other U.S. manufacturers such as Ford Motor Co , which endured sharp criticism from Trump for its growing operations in Mexico during the presidential campaign.
Trump had derided trade agreements such as the North American Free Trade Agreement and the pending Trans-Pacific Partnership as bad deals, and vowed to renegotiate them.
But on Wednesday, industry trade groups said Trump had not created as much uncertainty for manufacturers as his rhetoric suggested, and offered policy prescriptions for the new administration.
"It would be hard for a brand new president to come in and say, 'I'm ripping up this treaty,'" David Melcher, chief executive officer of the Aerospace Industries Association, said in an interview. The organization, founded in 1919, represents more than 300 aerospace and defense companies.
"I don't think it's going to happen like that."
Boeing's sale of 100 planes to Iran was made possible by a nuclear deal that Trump has strongly criticized.
But Boeing's defense and space businesses could get a boost from an expected increase in military spending under Trump.
"We congratulate President-elect Trump and newly elected members of Congress," Boeing said in a statement. We "look forward to working with them to ensure that U.S. companies can compete, win and grow our economy to provide good jobs to U.S. workers, as well as preserve American leadership in national security."
Shares of aerospace and defense companies rose on Wednesday. Boeing was up 2 percent at $145.20 in afternoon trading on the New York Stock Exchange. Among other major arms makers Raytheon Co was up 7.8 percent at $147.12 and Lockheed Martin Corp was up 6.5 percent at $254.84.
(Reporting by Alwyn Scott; Editing by Jeffrey Benkoe and Tom Brown)