Aeropostale in Talks With Equity Firm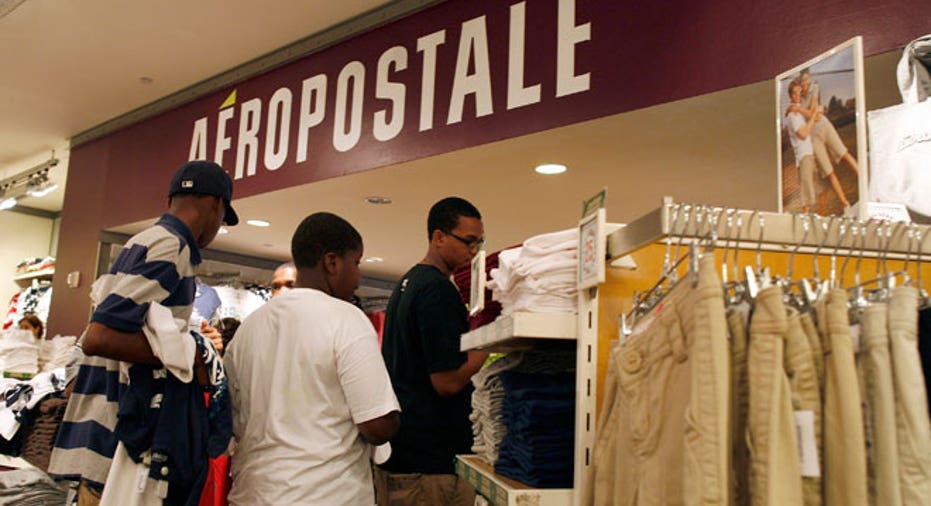 Distressed private-equity investor Versa Capital is considering making a play for Aeropostale., according to the teen apparel retailer.
In papers filed Friday in Aeropostale's bankruptcy case, the retailer said it has been in discussions with Versa regarding a possible stalking horse, or lead, bid for the company at a coming auction.
While nothing is set in stone, court papers show a potential Versa bid could include a cash payment for Aeropostale's inventory, the assumption of more than 500 existing and modified store leases, and "continued employment for thousands of store-level and corporate employees."
An Aeropostale spokeswoman declined to comment Monday, as did a spokeswoman for Versa.
A condition of Versa's bid, however, is a demand that Aeropostale reimburse the private-equity company's expenses, up to $500,000. That condition was approved by Judge Sean Lane of the U.S. Bankruptcy Court in New York on Monday.
Philadelphia-based Versa is experienced in the world of teen retail. Last spring, it acquired the Wet Seal chain out of bankruptcy for $7.5 million in cash.
Aeropostale sought chapter 11 protection in early May. It then moved to shut about 150 of its 800 stores. While the company hoped to reorganize around the survivors, it has also put the chain up for sale in a bankruptcy court-overseen sale process.
Bids for Aeropostale are due Aug. 18. If needed, an auction will be held Aug. 22, with the winning bid set for court review at an Aug. 24 hearing.
Aeropostale had sought a longer sale timeline to capture any benefits from back-to-school shopping, but pressure from lenders resulted in the fast-approaching auction. The "compressed timeline" of the sale is what has prompted Versa's demand for the expense reimbursement, Aeropostale said in court papers.
Tensions between Aeropostale and private-equity firm Sycamore Partners, which backs Aeropostale lender Aero Investors LLC, have been present throughout the retailer's chapter 11 case. The two blame each other for Aeropostale's financial difficulties.
Aero Investors, as well as its affiliate, Aeropostale supplier MGF Sourcing Holdings, filed an objection to the proposed Versa expense reimbursement saying there isn't proof that the up to $500,000 payment is warranted.
However on Monday, Aeropostale and Sycamore's lawyers came to court with a resolution of the dispute in hand, which allowed Judge Lane to move forward with the sale process.
The two sides also reached the agreement that if Versa ends up as the winner of Aeropostale's assets, it will repay the cash set aside for its expenses.
Write to Lillian Rizzo at Lillian.Rizzo@wsj.com