Advanced Micro Devices Stock Upgraded: 3 Things You Need to Know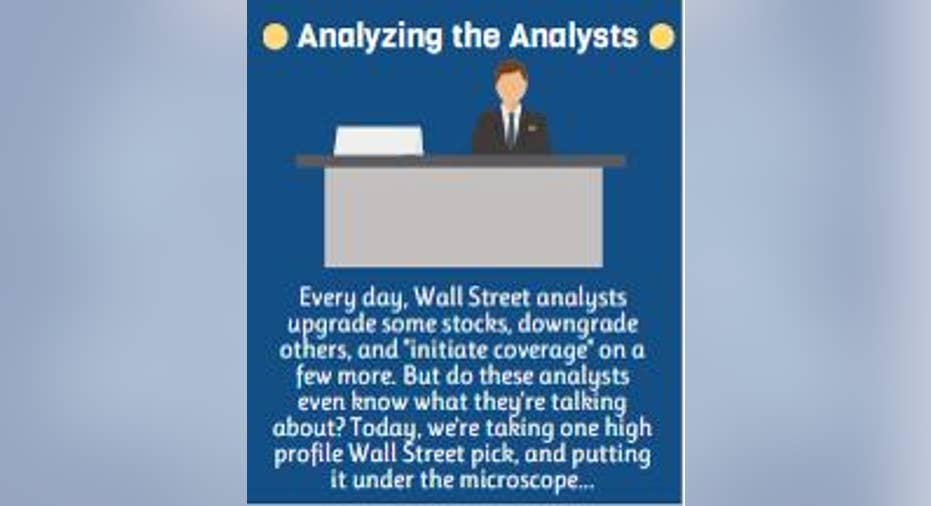 It's Thursday and the stock market is down again -- but Advanced Micro Devices' ticker is growing bright green, and AMD shareholders are smiling.
For that, you can thank the friendly analysts at Canaccord Genuity.
Bright and early Thursday morning, Canaccord upgradedAdvanced Micro Devices' stock to buy, and assigned the stock a new and improved price target of $6 a share -- nearly twice what the banker had previously valued AMD at. And if Canaccord is right, investors in AMD today can expect to earn as much as a 28% profit on their shares.
But is Canaccord right? Here are three things you need to know.
Canaccord sees a bright future for AMD in gaming -- and not just gaming. Image source: AMD.
Thing No. 1: Faster chips
At its heart, Canaccord's upgrade of AMD is an endorsement of the improved technology of AMD's semiconductor chips. As explained on TheFly.com this morning, Canaccord believes that AMD's Zen x86 "micro-architecture" will deliver a 40% improvement in instructions per cycle (IPC), "and additional significant power/performance benefits from the 28nm positions" as well. In short, AMD's chips are better than they used to, and more competitive with Intel .
Thing No. 2: Competition inside the semiconductor industry
This, says Canaccord, makes AMD once again "a viable second source in PC/notebook markets," where Intel has historically dominated. Longer term, the analyst believes it could even give AMD a chance to re-enter the server market.
Thing No. 3: And competition outside as well
On top of all this, Canaccord sees a broader market opportunity for all players in the semiconductor industry thanks to the advent of virtual reality (VR) gaming, and also 4K displays. As Canaccord sees it, these two developments are significantly game-changing (pun intended) to "increase the gaming console refresh cycle."
Simply put, between the introduction of VR and the improved visuals permitted by 4K screens, Canaccord thinks there's sufficient reason for gamers to upgrade their systems, that console makers like Sony and Microsoft will be putting out new console systems, and more often. Those consoles will require graphics chips -- and Canaccord thinks AMD has a good shot at getting those chips into the new hardware.
The most important thing: Valuation
But does all of this necessarily make Advanced Micro Devices stock a buy? Let's find out.
Currently unprofitable and burning cash, it's not easy to hang a valuation on AMD stock. Whether you value the stock on GAAP net income, or real free cash flow -- either way, the stock is "D. none of the above." Indeed, for the past four years straight, AMD has been GAAP-unprofitable and free cash flow-negative.
AMD stock is also burdened by a heavy debt load -- $1.5 billion net of cash on hand -- which is a burden that graphics rival NVIDIA does not bear, and one that Intel bears more lightly. (Like AMD, Intel carries net debt, but spread across a much larger market cap. Meanwhile, both NVIDIA and Intel are profitable and free cash flow-positive, in stark contrast to AMD.)
Granted, Canaccord says that "recent business divestitures and IP licensing provides cash to lessen balance sheet risks" at AMD. But "lessen" does not equal "eliminate." Mitigating moves notwithstanding, the company remains debt-laden and cash poor. And while I suppose you could argue that this creates more room for upside in the stock (Canaccord certainly seems to think so) in the unlikely event AMD turns its business around, I would argue that after waiting for years to see such a turnaround happen -- waiting in vain, I'd emphasize -- the tide of history flows against AMD.
Long story short? If a turnaround does happen at AMD, there will be plenty of time to buy the stock after the fact -- perhaps with less upside, but with significantly less downside risk as well.
The article Advanced Micro Devices Stock Upgraded: 3 Things You Need to Know originally appeared on Fool.com.
Fool contributorRich Smithdoes not own shares of, nor is he short, any company named above. You can find him onMotley Fool CAPS, publicly pontificating under the handleTMFDitty, where he currently ranks No. 298 out of more than 75,000 rated members.The Motley Fool owns shares of and recommends NVIDIA. The Motley Fool owns shares of Microsoft. The Motley Fool recommends Intel. Try any of our Foolish newsletter services free for 30 days. We Fools may not all hold the same opinions, but we all believe that considering a diverse range of insights makes us better investors. The Motley Fool has a disclosure policy.
Copyright 1995 - 2016 The Motley Fool, LLC. All rights reserved. The Motley Fool has a disclosure policy.