Advanced Micro Devices Inc. Earnings: What Investors Need to Know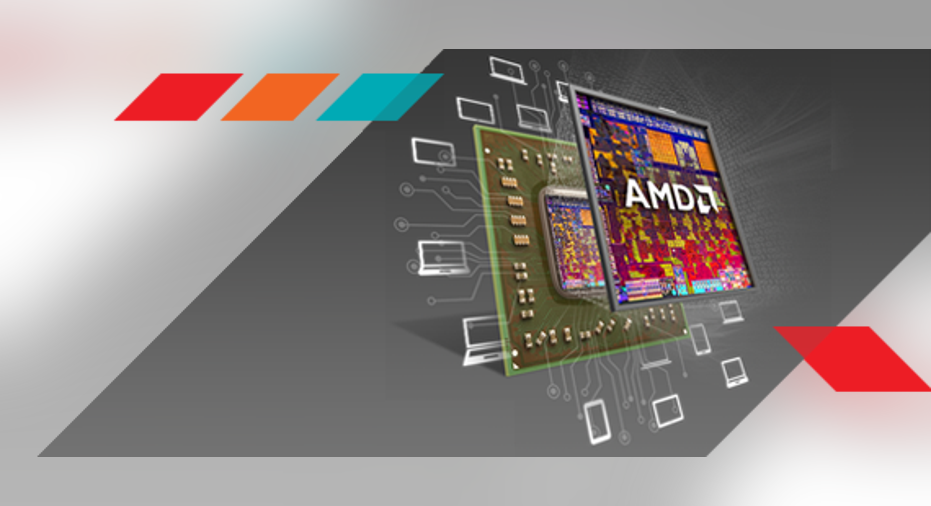 Image source: AMD.
Investors who have held on to shares of Advanced Micro Devices were rewarded last week when the stock surged nearly 50% following the company's first-quarter earnings report. Some of those gains have since been given back, but the stock now sits at the highest level since late 2014.
AMD's results, while still lackluster on an absolute basis, bested analyst expectations, and the company's guidance was better than expected as well. The big news, though, was a licensing deal that will put nearly $300 million of cash into the company's coffers. Here's what investors need to know about AMD's first-quarter results.
The numbersAMD reported revenue of $832 million for the first quarter, down 19.2% year over year, but about $14 million higher than analysts were expecting. AMD pointed to lower sales of semi-custom SoCs and client notebook processors as the main drivers of the revenue decline.
Sales from the computing and graphics segment slumped 14% year over year to $460 million. Demand for PCs remains sluggish, with IDC reporting that PC shipments declined by 11.5% year over year during the first quarter. Despite lower revenue, the segment operating loss was $70 million, down from $75 million during the prior-year period.
The enterprise, embedded, and semi-custom segment suffered a steeper decline, with revenue falling by 25% year over year to $372 million. The major game consoles remain the biggest source of revenue in this segment, although the second half of the year will bring additional revenue through the three additional semi-custom design wins AMD has previously announced. Operating profit for the segment declined to just $16 million, down from $45 million during the prior-year period.
AMD reported a non-GAAP loss of $0.12 per share, worse than the $0.09-per-share loss reported during the prior-year period, but $0.01 better than analysts were expecting. On a GAAP basis, AMD reported a loss of $0.14 per share.
The guidanceWhile AMD's first-quarter results offered little indication of progress, the company's guidance calls for improvement during the second quarter and the second half of the year. AMD expects revenue to increase by 15% sequentially during the second quarter, while analysts were expecting a more modest 7% rise. This guidance represents a slight year-over-year increase, the first in quite some time. Strong demand for both semi-custom chips and graphics products will drive this revenue increase, according to the company.
For the full year, AMD expects revenue to grow compared to 2015, with the company returning to non-GAAP operating profitability during the second half of the year. Investors should note that AMD is on the hook for about $160 million in interest payments each year, meaning that the company's net income will remain negative in 2016. Operating cash flow is also expected to turn positive in 2016, although free cash flow will almost certainly remain negative as well. During 2015, AMD posted a free cash flow loss of $322 million.
The licensing dealBeyond AMD's optimistic guidance, the big news was a licensing deal the company struck with Chinese firm THATIC. AMD will license its high-performance processor and SoC technology to a newly created joint venture with the company in an effort to develop SoCs aimed at the Chinese server market. AMD will receive $293 million in cash, with payments contingent on the JV achieving certain milestones, and the company will receive royalty income from the JV's future product sales as well.
Besides providing AMD with much-needed cash, the licensing deal targets the Chinese server market in a way that could lead to meaningful market share gains for the company. China has been aiming to become less dependent on U.S. technology products, and licensing its IP may be the simplest way to win back market share from Intel in China.
This is similar to what International Business Machines is attempting through the OpenPOWER foundation. IBM is allowing third-party companies to design custom POWER chips, and Chinese firm Suzhou PowerCore began doing exactly that last year. Intel's dominance of the server chip market in China will face considerable challenges with both IBM and AMD licensing their respective technologies.
Foolish thoughtsAMD's first quarter showed no real signs of improvement, but the company expects the second half of the year to look a lot better. If AMD hits its guidance, 2016 will finally bring to a halt the revenue declines that have plagued the company for the past few years.
Revenue from additional semi-custom deals, and payments from the licensing deal, will boost AMD's sales during the second half of the year. But the success of Polaris, AMD's upcoming line of graphics cards, will likely determine whether AMD hits its targets. If AMD fails to win back considerable market share from NVIDIA, non-GAAP operating profitability may need to be pushed back into 2017.
AMD has made big promises before. During the company's analyst day presentation in May of 2015, AMD offered similar optimistic guidance for the second half of last year. That guidance was soon abandoned as the PC market continued to slump. With the stock surging nearly 50% after AMD's earnings report, investors are betting that this time will be different.
The article Advanced Micro Devices Inc. Earnings: What Investors Need to Know originally appeared on Fool.com.
Timothy Green owns shares of International Business Machines. The Motley Fool owns shares of and recommends Nvidia. The Motley Fool recommends Intel. Try any of our Foolish newsletter services free for 30 days. We Fools may not all hold the same opinions, but we all believe that considering a diverse range of insights makes us better investors. The Motley Fool has a disclosure policy.
Copyright 1995 - 2016 The Motley Fool, LLC. All rights reserved. The Motley Fool has a disclosure policy.