Adidas CEO says sales grew 15-20 pct in 2017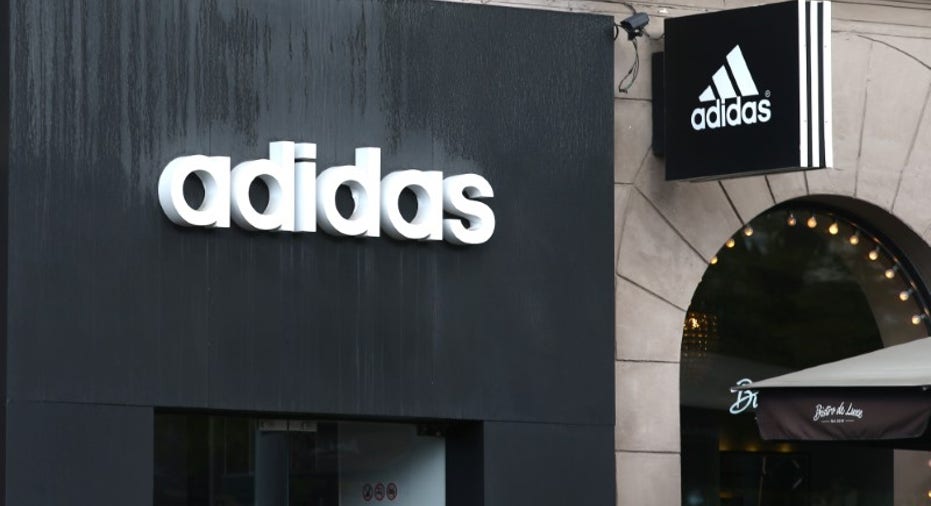 Sales at German sportswear firm Adidas rose between 15 and 20 percent to more than 20 billion euros ($24 billion) in 2017, helped by growth in China, North America and ecommerce, Chief Executive Kasper Rorsted said on Wednesday.
An Adidas spokeswoman said there was no change to the company's forecast for sales to rise at a currency-adjusted 17-19 percent in 2017. It reports annual results on March 14.
Adidas shares were up 1.6 percent at 1015 GMT, the biggest increase on the German blue-chip index.
Analysts are forecasting a headline sales increase of 11 percent to 21.3 billion euros for 2017, according to Thomson Reuters Eikon.
Speaking at a conference on Asia in Duesseldorf, Rorsted said Adidas saw huge potential in China, which is its most profitable market.
Asked if he could imagine a Chinese investor becoming an anchor investor in the company, Rorsted replied that he could imagine everything.
($1 = 0.8189 euros)
(Reporting by Matthias Inverardi Writing by Emma Thomasson Editing by Arno Schuetze and Mark Potter)